Ivan Krylov wrote a famous fable called "The Swan, the Pike, and the Crawfish," which demonstrates how a swan, a fish, and a crawfish team up to pull a wagon.
How to Automate Planning Processes in FMCG and Increase Profits by 3%
Ivan Krylov wrote a famous fable called "The Swan, the Pike, and the Crawfish," which demonstrates how a swan, a fish, and a crawfish team up to pull a wagon. Because each animal pulls/pushes the wagon in a different direction, they are not able to move the wagon, and their performance suffers. This can be compared with a traditional scenario of interaction between different departments of FMCG companies. Each of them strives to meet particular indicators while neglecting others.
Inconsistent planning and target-setting can lead to a decrease in the overall profit of the company. But is it the only issue that may cause lost income? Anastasiya Soika, SAP Production Planning Consultant at LeverX, will dive deep into the topic.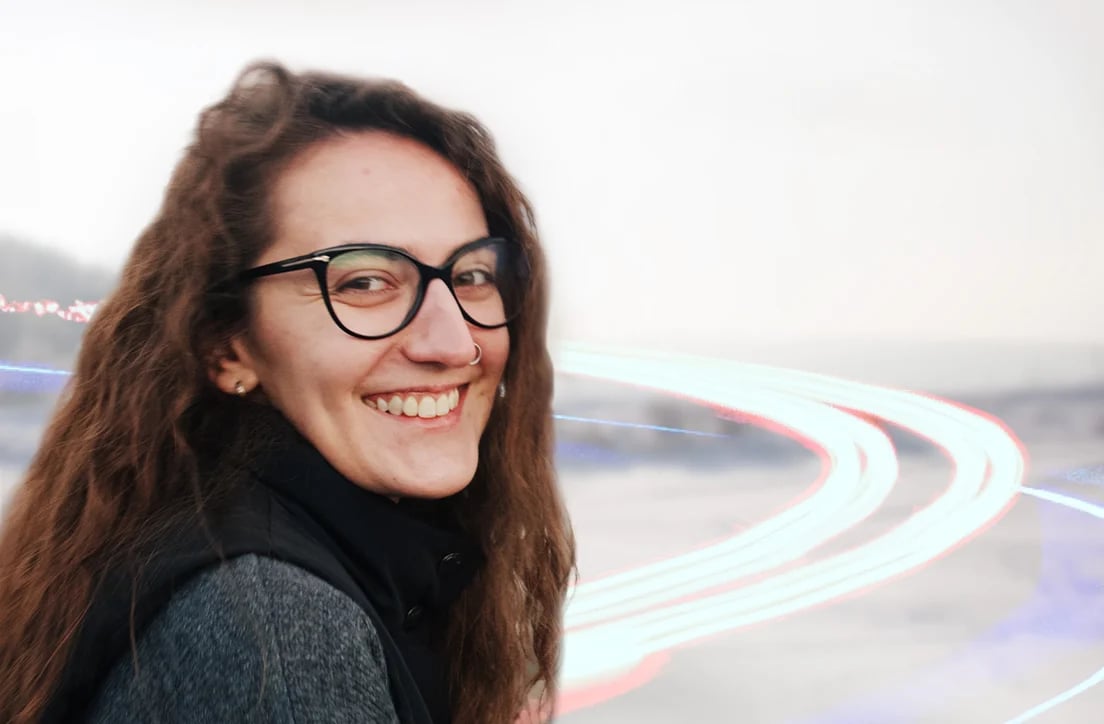 Anastasiya Soika, SAP Production Planning Consultant at LeverX
Top 5 Issues the Industry Faces
Cooperation with Suppliers
Commercial directors of FMCG companies have certainly found themselves in a situation when a supplier doesn't have one or another product in volumes sufficient to meet the needs of all customers. What can it lead to? The supplier, guided by personal considerations, begins to distribute goods as follows: for example, the supplier prioritizes customers who have penalties for non-delivery and doesn't focus on the other customers' business goals.
Another issue FMCG companies may face is supply chain disruptions. Often, the problems that cause supply chain disruptions arise too late, and enterprises cannot resolve the issue promptly. This negatively impacts not only the company but also the end buyer.
Procurement Planning
In companies that are not equipped with automated tools purchase calculation and planning are performed manually by employees, and the execution priority is not taken into account. The accuracy of the volume of the production plan is also crucial.
What is the outcome? If calculations or planning contain a mistake, materials can be sent to the wrong warehouses and manufacturing locations, or in the wrong quantities, leading to a rebalancing of inventory, potential loss of sales, unnecessary purchases, and defects.
Equipment Downtime and Malfunction
There are so many reasons for equipment downtime and malfunction: from errors in the work of the service department to the reduction of equipment maintenance costs. However, all this leads to the same result 一 missed or delayed customer orders, resulting in reduced customer service levels and increased costs due to accelerated logistics.
Each of the new issues related to equipment maintenance failures can result in the forced increase in production capacity, rapid functional obsolescence, and unbalanced loading of warehouses that have to redistribute goods across regions in an accelerated mode.
Human Factor and Human Errors
Today, not all FMCG companies have the objective to automate their business processes, preferring to traditionally work in Excel spreadsheets, which requires a lot of manual labor. Employees enter all the data and calculate formulas manually, and this often causes critical errors in all areas.
Incorrectly calculated production volume leads to equipment downtime and functional obsolescence. An error in procurement planning can result in production shops be lack of the necessary stock of raw materials. This, in turn, leads to non-compliance with the terms of products produced, which causes loss of profits.
Employees being distracted in the workplace can forget about changing the tables or make incorrect calculations. These missteps can lead to significant financial losses.
Fragmented Systems
The lack of a unified infrastructure in the enterprise is the direct cause of each department using different systems to address regular challenges. Moreover, these systems are not usually integrated with one another.
In this situation, companies observe miscommunication between departments. This also leads to losses since decisions are made based on outdated information.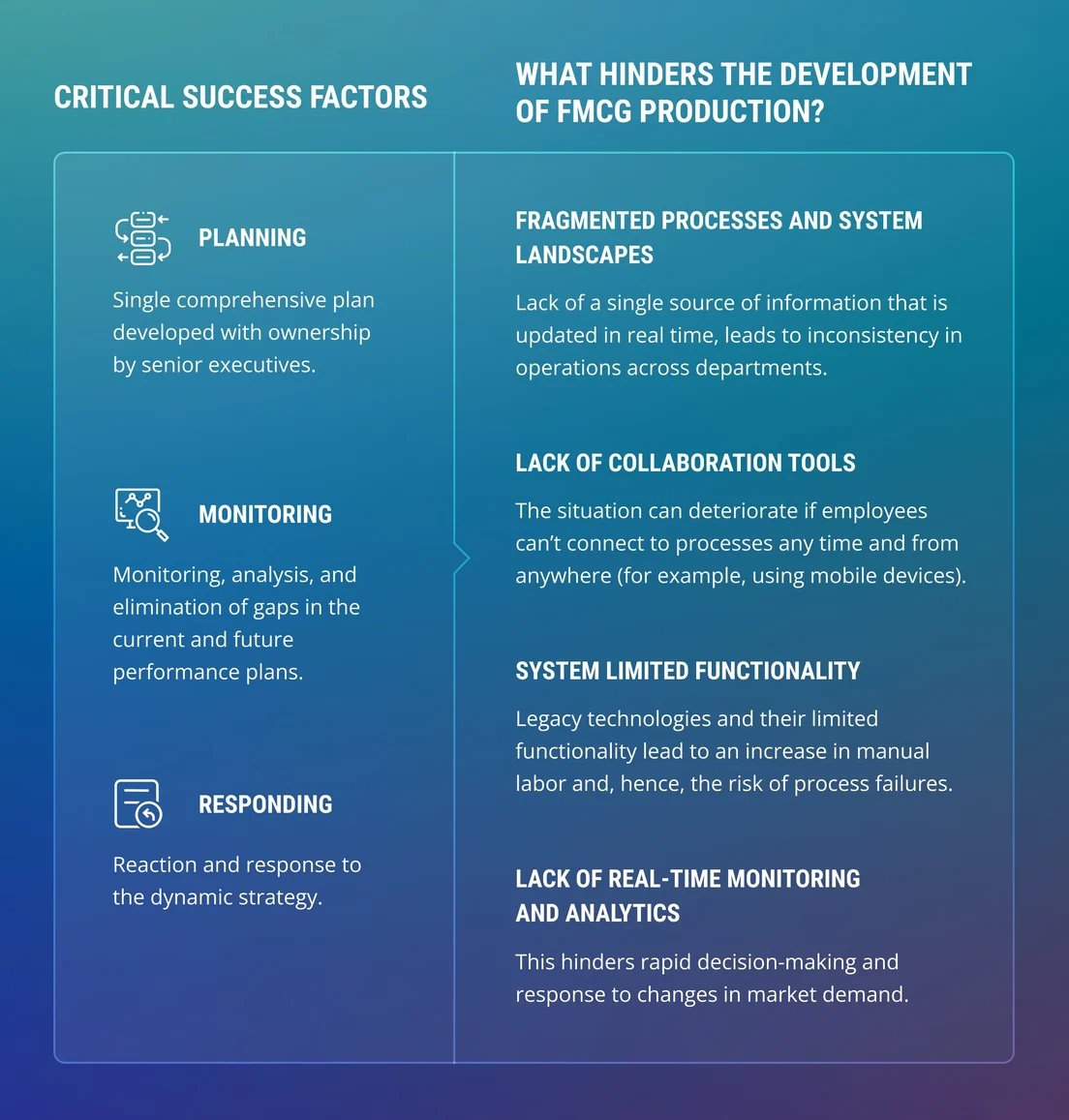 Full Transparency and Automation of Planning Processes With SAP Integrated Business Planning (SAP IBP)
Can the planning process be simple, fast, and, most importantly, consistent at each stage of production? The answer is yes if you manage all related processes with SAP IBP. The solution is developed based on in-memory technology and is capable to overcome forecasting and demand management, inventory optimization, and supply chain control challenges.

Enterprises that have already implemented SAP IBP into their infrastructure point out the following positive changes: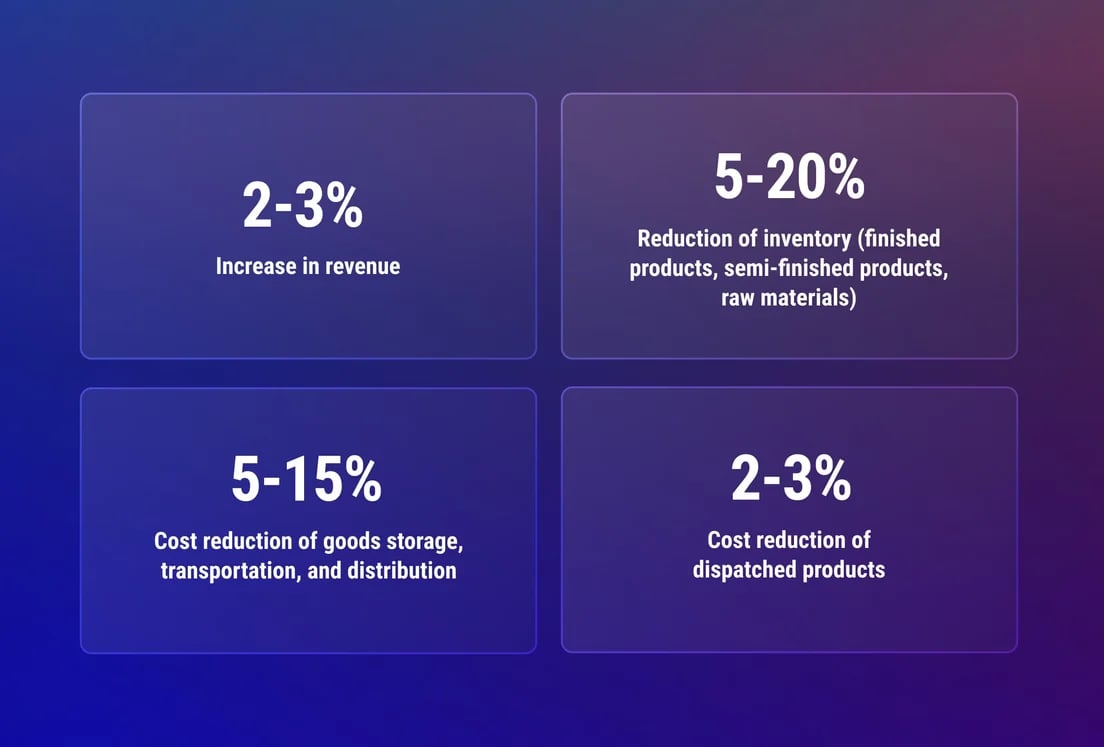 How SAP IBP Works: Three Real-Life Examples in the FMCG Sector
Real success stories of companies that have already implemented the solution in their system will be the best proof.
Increasing Forecast Accuracy: Example of Arla Foods Amba
A global dairy company Arla Foods Amba was looking for a solution that would help it improve its forecast accuracy, optimize its supply chain, while also being able to respond quickly to changing demand and improve customer service.
After implementing SAP IBP for Supply Chain and its demand sensing component the company has managed to:
Reduce forecasting time by more than 10%;

Improve short-term planning based on daily sensed demand forecasts that are aligned with real demand patterns;

Automate manual, repetitive tasks for around 70% of all forecasted products, freeing up employees' time to focus on higher value tasks;

Increase overall forecast accuracy for the UK market by 2,42% and for other markets 一 by more than 5%.
Creating a Single System Landscape: Example of Alcohol Siberian Group (ASG)
Following an ambitious growth plan, ASG sought to transition to data-driven decision-making, standardizing and automating:
Workflows;

Logistics;

Order processing;

Supplier engagement;

Data management;

Internal controls.
With SAP IBP, ASG has managed to:
Create one unified system landscape with a common user experience across the organization's seven legal entities. It enables comprehensive transparency and connectivity of business processes;

Ensure visibility of product sales by channels, distributors, networks, and retail locations through daily monitoring;

Optimize inventory levels thanks to a streamlined procurement and production plan and the ability to execute scenario-planning activities.
Planning Demand and Response: Example of Consorcio Industrial de Alimentos S.A. (CIAL)
CIAL is one of the biggest food companies in Chile with more than 50,000 customers, providing them with products of the highest quality. Since the shelf life of the products is from 30 to 60 days, CIAL looked to improve its demand forecasting and integrate those forecasts with production and supply chain to ensure customers always get fresh deliveries right on time.
By upgrading from the SAP Advanced Planning and Optimization component to SAP IBP, CIAL improved production efficiency and increased profits through:
10% improvement in demand forecasting and a 10% decrease in the lost product;

Integration of demand forecasts with response and supply processes. Orders for raw materials are now generated and transferred to production automatically;

Better customer service and higher customer satisfaction due to the high quality of products and the lack of delivery delays.
Why Is Transformation with SAP and LeverX the Right Choice?
Any changes in the usual operational processes and tools always cause fear and concern. Will they really help in achieving strategic goals? How long will it take for employees to adjust to the new processes?
The examples of Arla, ASG, CIAL, and other companies that leverage SAP IBP in their workflows (there are more than 900 users of the solution worldwide) are proof of the efficiency of the SAP IBP. Its main feature is the ability to implement not all six components but only those you need to effectively run your business.
Thanks to 19 years of close collaboration with SAP and profound expertise in SAP solutions, the LeverX team can help you customize SAP IBP or its single components to your needs and harness their full potential for your enterprise:
Creating an optimal business plan to increase profits and market share;

Eliminating illiquid stocks;

Reducing the time to complete the order;

Reducing costs throughout the entire production and logistics chain;

Increasing machinery capacity;

Improving customer service, etc.
In case of any questions about how SAP IBP works, contact LeverX specialists! We are always ready to answer all your questions about the solution's functionality.