This website collects cookies
to deliver better user experience
Cookies help us display personalized product recommendations and ensure you have great shopping experience. To learn more click Privacy policy.
This website collects cookies to deliver better user experience
Cookies help us display personalized product recommendations and ensure you have great shopping experience. To learn more click Privacy policy.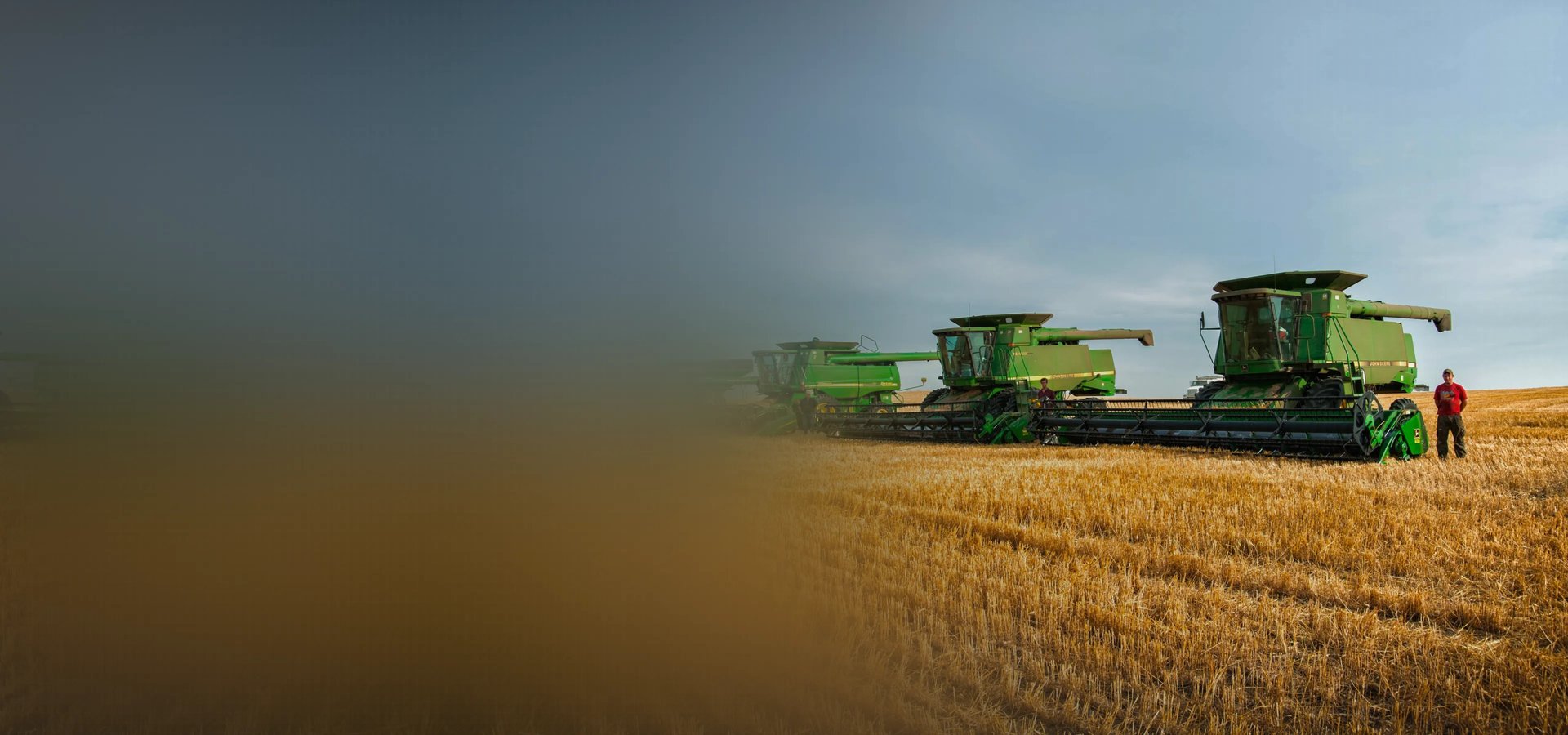 SAP S/4HANA Migration for Eurasia Group Kazakhstan
Modernizing an IT landscape for a sustainable future Business processes transformation to the SAP S/4HANA platform for an official dealer of agro equipment.
Modernizing an IT landscape for a sustainable future Business processes transformation to the SAP S/4HANA platform for an official dealer of agro equipment.
Customer Overview
Eurasia Group Kazakhstan was founded in 2002. For over two decades, Eurasia Group has fostered a flourishing partnership as a prominent national dealer for John Deere in Kazakhstan and Kyrgyzstan. The company's paramount dedication has been to furnish customers with advanced agricultural solutions as well as aftermarket support throughout this period.
The main activities of Eurasia Group Kazakhstan are:
sale of agricultural machinery and equipment
supply of original spare parts
service support
agro-management solutions
training of agricultural machinery operators, farmers and students
agriculture digitalization
With a strong position in the industry, the company has played an instrumental role in transforming the minds of Kazakhstani farmers towards modern agriculture. Over 3.6 million hectares are sown using cutting-edge John Deere seeding solutions, while an expansive 6.5 million hectares are efficiently harvested utilizing advanced John Deere harvesting solutions.
Completing the John Deere line-up, the company provides the agricultural market with equipment for livestock, irrigation, vegetable growing from the leading worldwide manufacturers such as JCB, Väderstad, GRIMME, Gaugele, Lindsay, etc.
Moreover, Eurasia Group's forward-looking approach extends to digitalizing more than 4 million hectares through innovative John Deere solutions, underscoring their commitment to driving agricultural practices into the digital age.
Eurasia Group keeps regional spare parts warehouses and provides farmers with regional professional aftermarket support.
In 2022 Eurasia group received the American Chamber of Commerce award for Excellence in Innovation and in 2023 for the second time was nominated for the most Innovative Training Program.
The company mission sounds like: We feed the world by helping the farmers to implement and apply innovative solutions for development of agriculture and production of the highest quality goods.
Customer's Business Case
In light of the ever-evolving business landscape, the imperative to stay competitive and efficient has led to a pivotal decision – the migration to a new ERP system. The current SAP ECC system, which once served its purpose, now presents limitations that hinder business growth. Notably, this decision wasn't hastily taken; instead, it's rooted in a comprehensive assessment of the existing challenges and future aspirations.
The existing SAP ECC system, although implemented in the past, gradually became a bottleneck as the business evolved. The signs were clear – a low update rate, with no substantial updates since 2014, painted a picture of stagnation. This stagnation was further magnified by the low utilization of standard SAP procedures, which hindered the organization's ability to fully harness the potential of the ERP system.
In addition, the intricacies of the business requirements often necessitate custom developments. Based on the preliminary analysis, Eurasia Group Kazakhstan approached LeverX with a proposal for joint cooperation on the migration project.
The rapid pace of innovative business development has further accentuated the urgency for change. The need for seamless integration with new systems and utilizing contemporary tools has become a linchpin for success. This recognition is grounded in the understanding that modern business operations demand systems that dynamically adapt, communicate, and orchestrate processes across diverse platforms.
Through meticulous planning and execution, we undertook the critical task of upgrading their system version. With a strategic lens on the future, our collective endeavors have paved the way for the upcoming SAP EWM implementation. Aligned with the client's aspirations, this initiative holds the potential to revolutionize their warehouse management landscape.
In summary, the migration to SAP S/4HANA was an operational shift and a strategic imperative. It started by acknowledging that the existing system no longer aligns with the agility, scalability, and innovation required to thrive in today's dynamic marketplace. This project embarked on a journey to expedite business processes, embrace innovation, and empower the organization to navigate the data-driven landscape with finesse.
The company identified several improvements to be made, including the following:
Transfer current business processes to the SAP S/4HANA platform
Review the current functionality, restore system upgradeability, and ensure Global SAP support for the system beyond 2027
Stabilize critical processes and developments
Ensure the availability of new SAP S/4HANA standard features and tools
LeverX's approach to the S/4HANA migration methodology for this project was developed to improve process stability and access to cutting-edge standard features and tools. Such an approach fosters innovation, efficiency, and competitiveness within business operations.
Discovering New Business Opportunities
A transformative partnership unfolded between LeverX and Eurasia Group. LeverX assembled a team of 13 experts, while Eurasia Group contributed 25 skilled professionals, commencing their collaborative journey in April 2022.
The culmination of their 8.5-month endeavor arrived in December 2022. Together, they seamlessly transferred business processes to the SAP S/4HANA platform, ensured system upgradeability beyond 2027, and harnessed new functionalities, marking a testament to their collective dedication and expertise. This collaboration, led by skill and purpose, illustrates the fusion of ambition and achievement within a defined timeframe.
Vision of migrating SAP ERP to SAP S/4HANA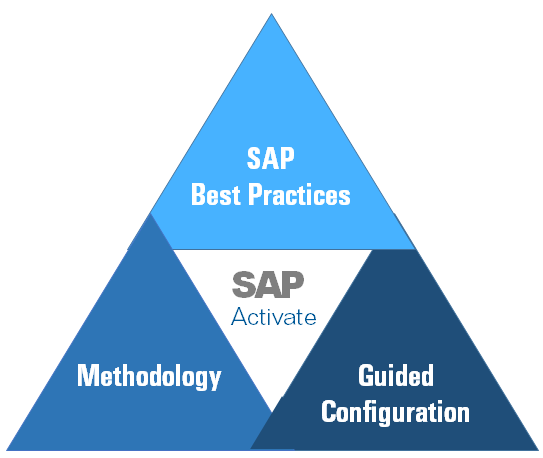 LeverX suggested utilizing the SAP Activate Methodology as a framework to introduce SAP S/4HANA and other SAP solutions.
The use of Best Practices and Model Company
Utilization of pre-developed and pre-configured content and demos.
Validation against Best Practice and Fit-Gap analysis results.
Configuring the project, Implementing the solution incrementally in parts.
Solution quality assurance tools
Early risk identification with an enhanced quality approach during implementation.
How We Made the Success Happen
The success of the migration project can be attributed to LeverX's meticulous adoption of a step-by-step and predefined approach. This method ensured that each aspect of the project was thoroughly addressed, minimizing the potential for oversights or miscommunication.
During kick-off meetings, LeverX conducted the following activities:
Defined and documented project scope

Developed the project and system conversion plan

Defined project organizational structure

Formed project team


Defined the list of key stakeholders and communication methods
First of all, the existing ECC systems were consolidated and harmonized. Once this cleanup has been completed, the move to the new SAP platform has occurred. Initial preparation and planning, as well as the preliminary definition of objectives and project procedures, enabled the project to stay within the project timeframe.

The whole process can be segmented into the following five stages:
Preparation (duration — 1 month)
Project scope and documentation
Project plan and system conversion
Organizational structure of the project
Team building
List of key stakeholders and methods of communication
System analysis (duration — 2 months)
As-is and To-be models
Custom code list
Business data migration approach
Testing strategies and key user training
Test migration and error list
Implementation (duration — 4 months)
Business data migration
Integration testing
Productive system and quality system
Development and testing of interfaces and reports
Key users training
Preparation for launch (duration — 1 month)
User manuals and training materials
Productive landscape migration plan
Organizational changes
Production system migration
Launch (duration — 1 month)
Migration to trial operation is fully completed
The system is used in a productive mode
Identified issues are fixed
The project encompassed the migration of essential SAP modules, each bringing unique features to optimize various facets of business operations:
SAP Finance and Controlling: streamlined financial management and reporting, encompassing budgeting, accounting, and cost analysis.

SAP Procurement and Material Management: efficient procurement processes, inventory management, and material flow control for streamlined supply chain operations.

SAP Sales and Distribution: seamless management of sales processes, from order creation to delivery, ensuring customer satisfaction and timely order fulfillment.

SAP Customer Service: responsive customer service management, enabling swift issue resolution, service requests, and case tracking.

SAP Basis: foundational system administration, encompassing system configuration, user management, and performance optimization.

SAP ABAP development: custom application development, enabling tailored solutions to meet unique business requirements through programming and coding expertise.
The Eurasia Group experts' proactive involvement has been palpable throughout the migration process. Their eagerness shines as they wholeheartedly engage in the following activities:
Active survey participation and requirement harmonization
Eurasia Group's dedication to this project is evident in their enthusiastic participation in surveys and requirement harmonization sessions. Their input and insights played a pivotal role in shaping the alignment of system functionalities with business processes, showcasing their commitment to a seamless transition.
Effective coordination and document approval
With a keen eye for detail, the customer efficiently coordinated and approved project documentation. Their involvement ensured that all aspects of the migration were thoroughly covered, reflecting their eagerness to uphold project accuracy and success.
Championing organizational change management
The customer's enthusiastic engagement in organizational change management activities as they actively prepared their end users for the new SAP S/4 HANA system. Their eagerness to facilitate a seamless transition contributed to maximizing the benefits of the migration.
Only thorough and complete testing could ensure the successful launch of the solution and stable operation of the system. The compliance with the agreed project scope facilitated the perspective of its expansion and future updates.
Eurasia Group's eagerness to participate and engage in every migration phase drove the project's success. Their proactive approach and dedication to collaboration and preparedness showcase a remarkable commitment to embracing SAP S/4 HANA and paving the way for a prosperous future.
Results
LeverX professionals participated in the prestigious SAP NOW event in Almaty in June 2022, showcasing their expertise as a valued SAP partner. Recognizing the occasion's significance, we seized the opportunity to showcase this successful project that has become a benchmark in the field of the SAP S/4HANA migration. This was particularly pertinent, given SAP's ongoing emphasis on facilitating smooth transitions from legacy SAP ERP systems to the advanced S/4HANA platform.
"Our company is currently experiencing rapid growth, necessitating the adoption of modern and robust tools that can seamlessly integrate with new systems while incorporating global best practices. Additionally, we require a swift system capable of promptly processing the escalating operational data. This imperative drove our decision to initiate a migration project to the SAP S/4HANA platform. Our strategy entails its initial implementation and progressive development, including integrating new modules and leveraging the embedded analytical tools within the new system," ,

— articulated Alena Sorokoumova, Head of the Business Process Development and Automation Department at Eurasia Group Kazakhstan.
Furthermore, through the insightful presentation, we proudly introduced ourselves as a trusted partner within the burgeoning Kazakhstan market. Our engagement in the event allowed us to contribute to industry dialogues. It solidified our position as a leading force in driving innovative solutions and transformative change within the SAP ecosystem.
"With the transition to SAP S/4HANA, Eurasia Group will increase business processes' efficiency through SAP best practices and accumulated global experience. The company will reduce the financial costs of using the system and will be able to switch to modern and convenient Fiori interfaces, which will help corporate users to organize their work in a new way,"

— commented Evgeny Teremov, Managing Director of SAP Kazakhstan.
The groundwork has been meticulously laid, promising increased efficiency, enhanced control, and optimized resource allocation.
Reduced financial costs for system maintenance
The company succeeded in reducing costs for system maintenance by 10%. Also, the customer can now further unify budgeting and financial management processes within one instance. The monthly rent now enables clean and reliable financial planning of IT expenses.
Improved data consistency
The in-memory database technology of S/4HANA accelerates data processing, enabling faster reporting, analytics, and decision-making. Reviewing outdated business processes and existing custom code allowed Eurasia Group to improve data consistency by 15%.
Data recovery
Previously, backups were not conducted regularly. The lack of a backup procedure and insufficient storage space hindered consistent backup practices. As a result of the project, a system for generating backups has been established. Both full and incremental backups are now performed regularly. This approach enables the swift restoration of up-to-date data in critical situations.
Real-time analytics on consolidated data
The migration allowed the customer to have one hundred percent data-driven transparency of the business processes landscape.
Transformation of the system landscape
The SAP ECC 6.0 that worked on the customer's own computing facilities has been replaced by SAP S/4HANA 2021 with support package stack 02 (05/2022) that utilizes cloud computing power.
Moreover, a single sign-on (SSO) authorization has been implemented, replacing the previous method where users had to log in to the system using a GUI with their usernames and passwords. This transition has resolved persistent issues such as password forgetfulness and user account lockouts, which were especially troublesome following employees' vacations.
Integrations with new systems
SAP Cloud for Customer (C4C) launched concurrently.
Increased system performance
The migration from SAP ERP to SAP S/4HANA increased work speed using in-memory technology. It enabled further opportunities to develop machine learning and integrate software robots to optimize and accelerate business processes.
State-of-the-art Fiori interfaces
Along with the new system, the customer plans to leverage SAP Fiori interfaces to streamline interactions and make them more intuitive. A modern, user-centric design will boost productivity, simplify tasks, and improve overall operational efficiency.
Building on the triumphant outcomes of this case study, we eagerly anticipate future collaborations. LeverX and Eurasia Group's dynamic partnership, initiated this year, has yielded impressive results.
Our roadmap includes EWM implementation and streamlined processes for managing loyalty programs (discounts, bonuses, etc.). These initiatives reflect our joint commitment to innovation and growth.
Our current achievements fortify the groundwork for our future journey. Together, we will further pioneer technological advancement and organizational excellence.
Contact Us
What happens next?
1

Our experts will reach out to you for a thorough discussion of your specific needs and requirements.

2

If your project involves sensitive information, we will sign an NDA to ensure the confidentiality and security of your data.

3

Our team will prepare a customized project proposal with scope, timeline, and budget for your informed decisions.