20-30%
Cost Savings
Through IT Transformation, substantial cost reductions become attainable as processes are streamlined, resource utilization improves, and infrastructure optimization takes center stage.
25-30%
Improved Efficiency
Efficiency soars as IT Transformation eradicates bottlenecks, eliminates redundancies, and automates manual tasks, allowing for a focused approach toward higher-value responsibilities.
20-40%
Faster Time-to-Market
With Agile methodologies and modern application development, brace for 20-40% accelerated time-to-market, propelling swifter launches of innovative products and services.
Up to 60%
Enhanced Security
IT Transformation embraces robust cybersecurity protocols, culminating in security reinforcement by up to 60%, substantially mitigating the risk of data breaches and potential financial liabilities.
Up to 40%
Reduced Downtime
Efforts in IT infrastructure modernization coupled with proactive monitoring and maintenance translate to potential downtime reductions of up to 40%, effectively curbing instances of operational interruptions.
20- 25%
Elevated Customer Experience
Armed with advanced data analytics and business intelligence insights, enterprises can augment the customer experience by 20-25%, resulting in heightened levels of customer satisfaction.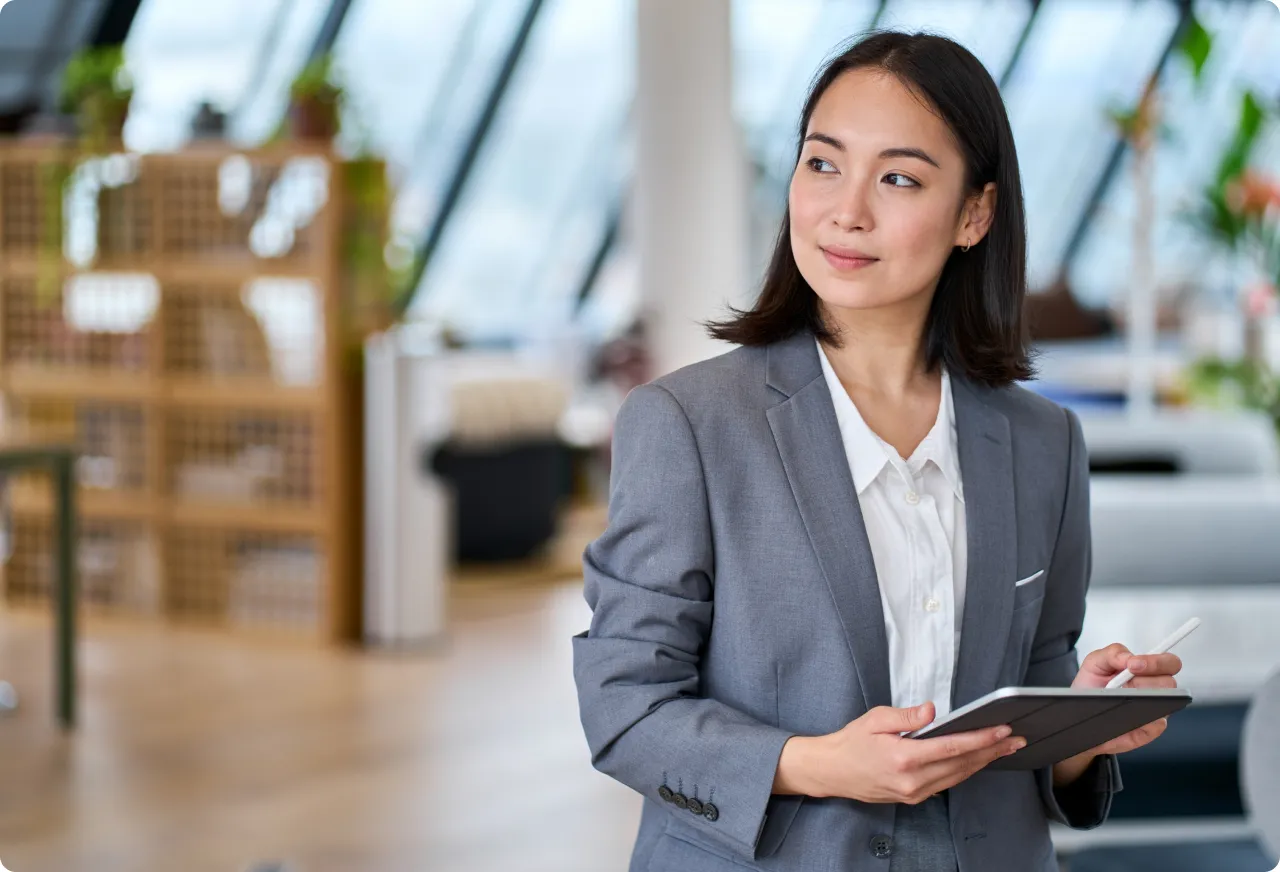 IT Infrastructure Modernization
Witness a paradigm shift in performance, scalability, and security as we revamp your IT infrastructure. Leverage cutting-edge advancements, including cloud computing, virtualization, and software-defined networking (SDN), to launch your operations into the stratosphere of efficiency.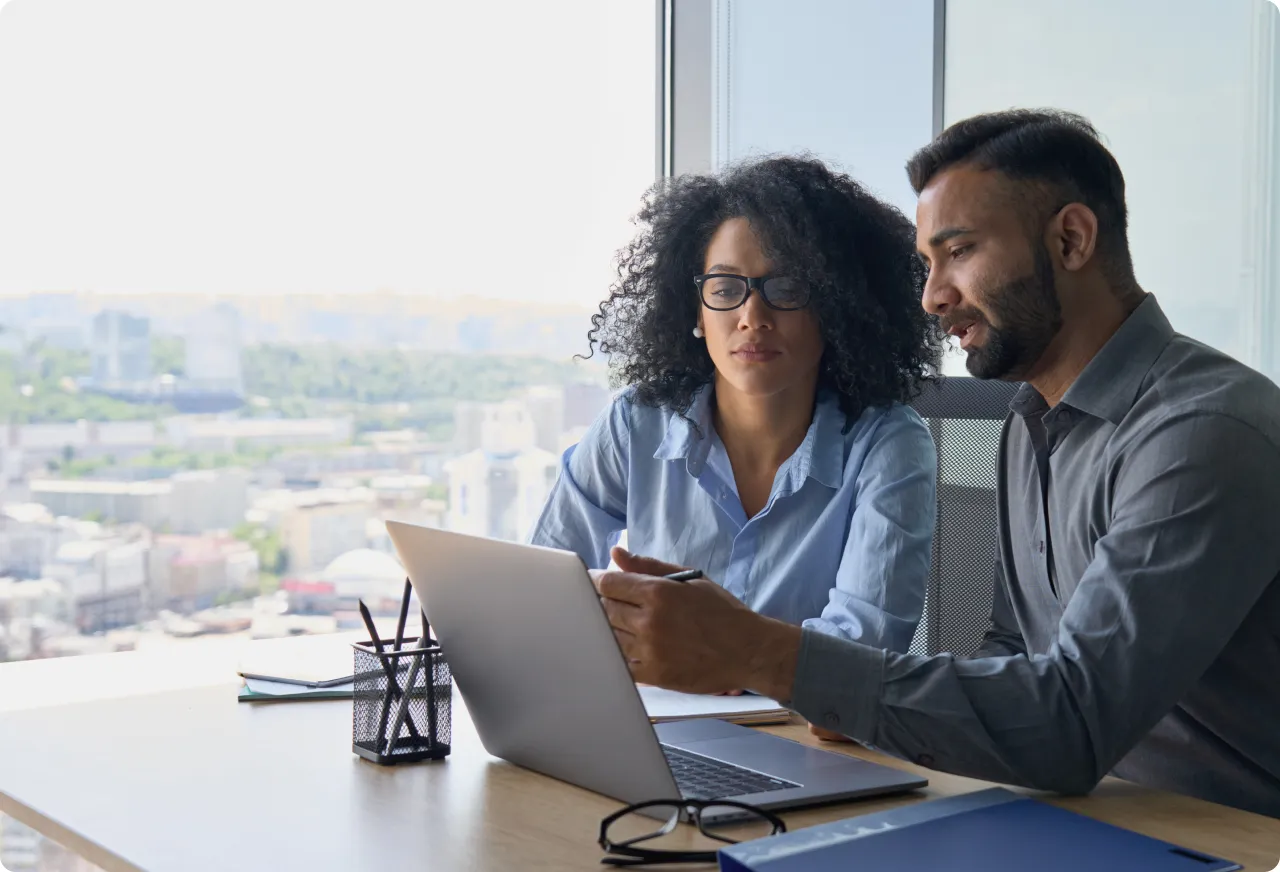 Application rationalization and modernization
Embrace the power of seamless applications. Our experts fine-tune your software portfolio, ensuring a harmonious blend of efficiency, scalability, and user-centric design. Upgrade to cloud-based systems and microservices architecture, harnessing agility for your competitive edge.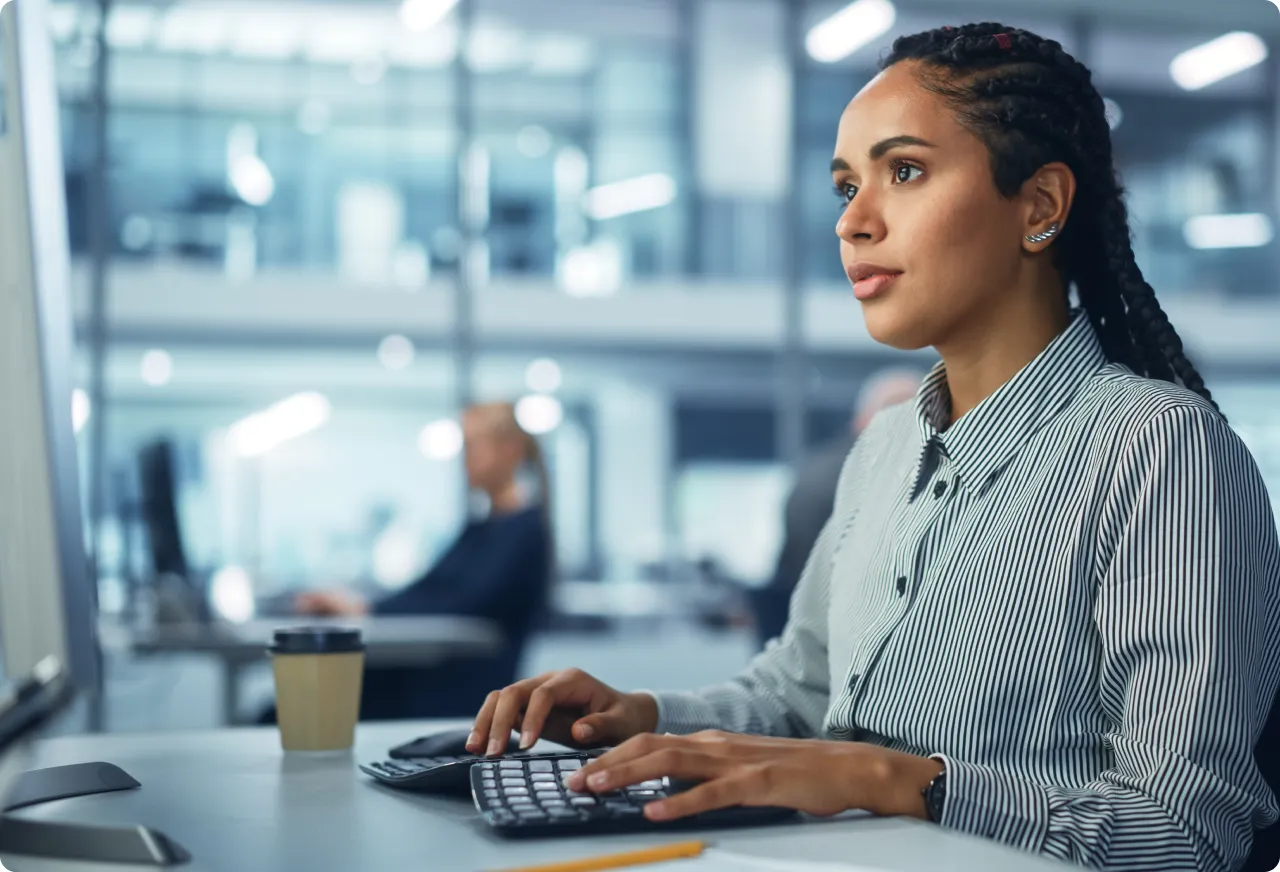 Data analytics and business intelligence
Maximize your data's potential with our data analytics and business intelligence prowess. Transform raw data into actionable insights, empowering your decisions and igniting business growth like never before.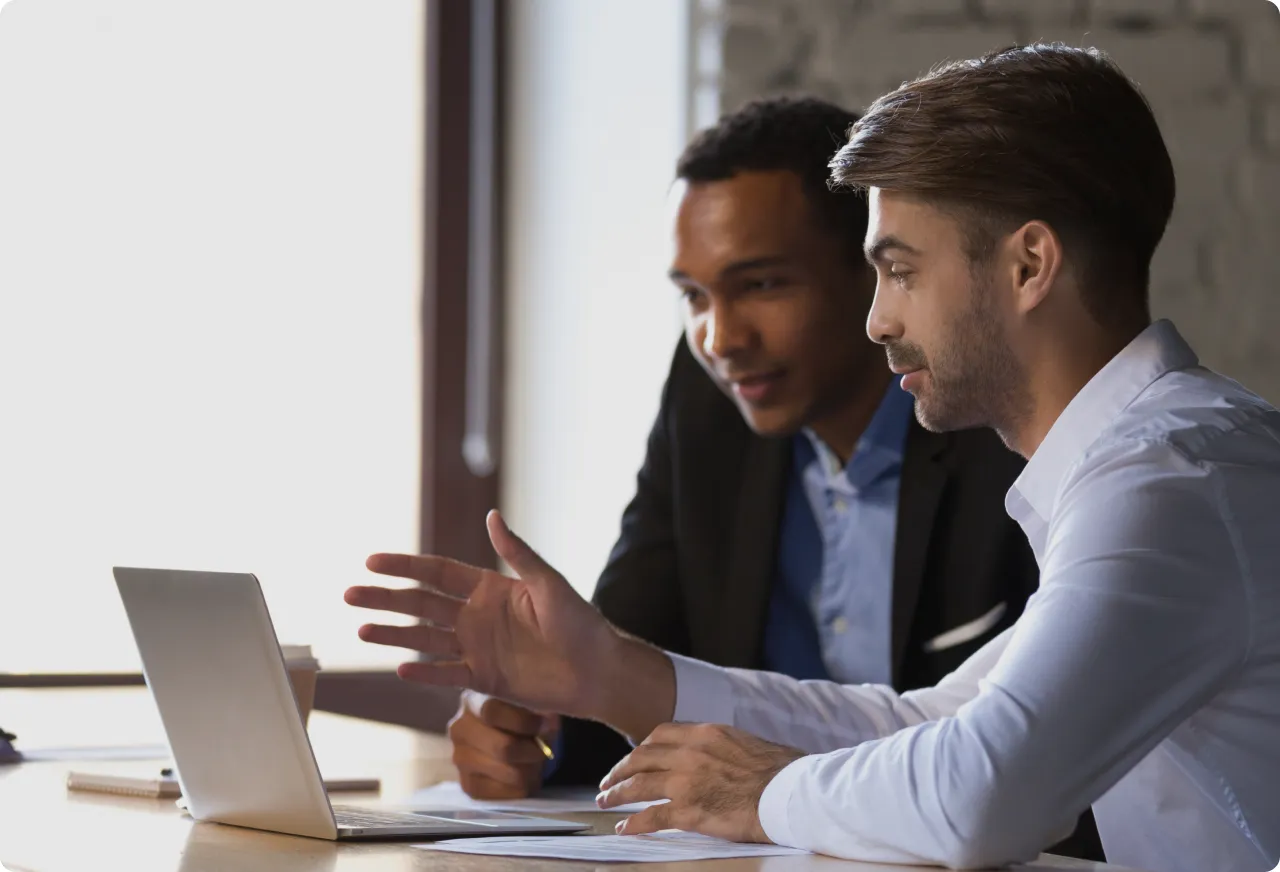 Agile and DevOps adoption
Accelerate innovation cycles with our Agile and DevOps expertise. Our collaborative approach bridges the gap between development and operations, amplifying efficiency and excellence in every software endeavor.
Cybersecurity and risk management
Forge an ironclad defense against cyber threats and breaches. Our vigilant cybersecurity protocols, coupled with industry-standard compliance, safeguard your digital assets, ensuring uninterrupted growth.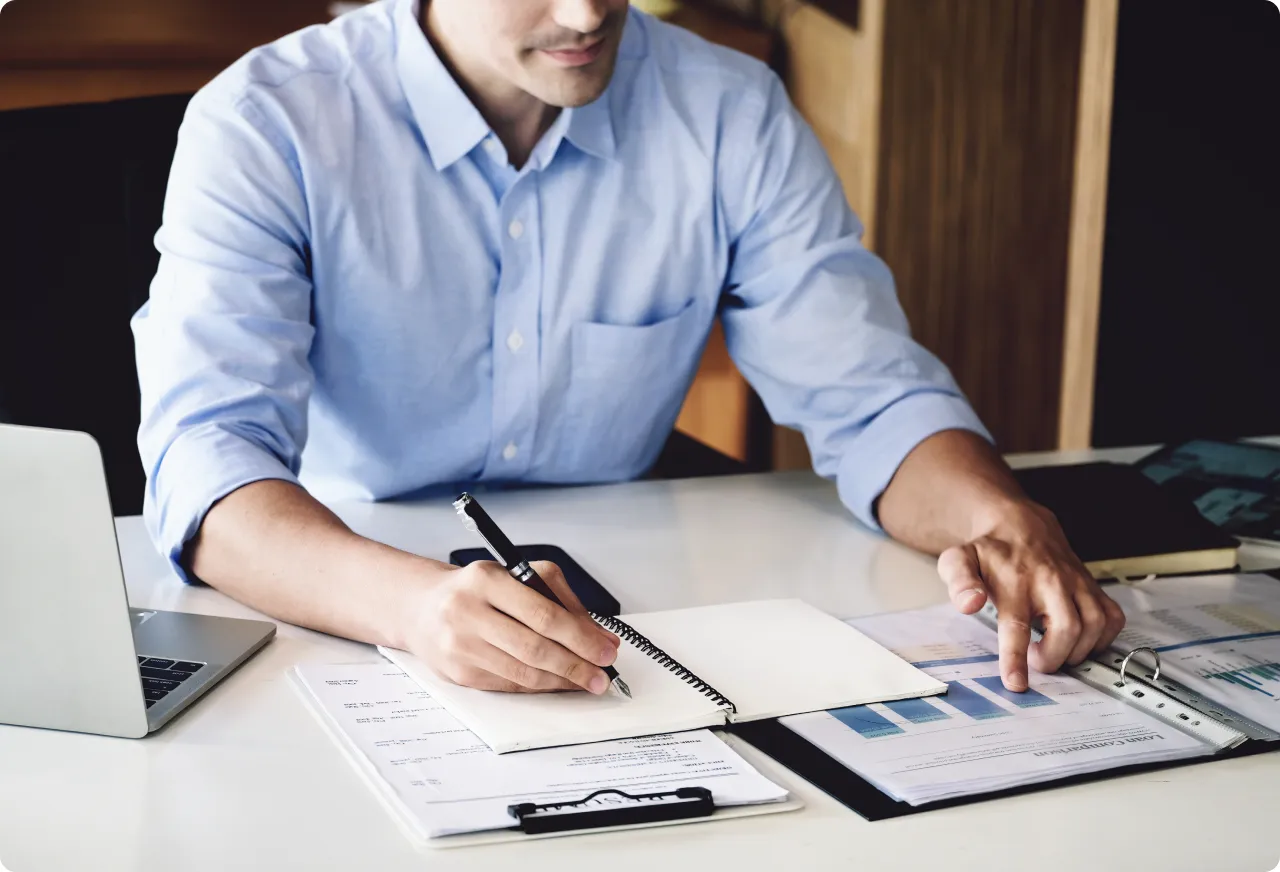 Digital transformation services
Craft unparalleled customer experiences and outpace competitors with our digital transformation prowess. Seamlessly integrate modern technologies to enhance customer interactions and optimize operational efficiency.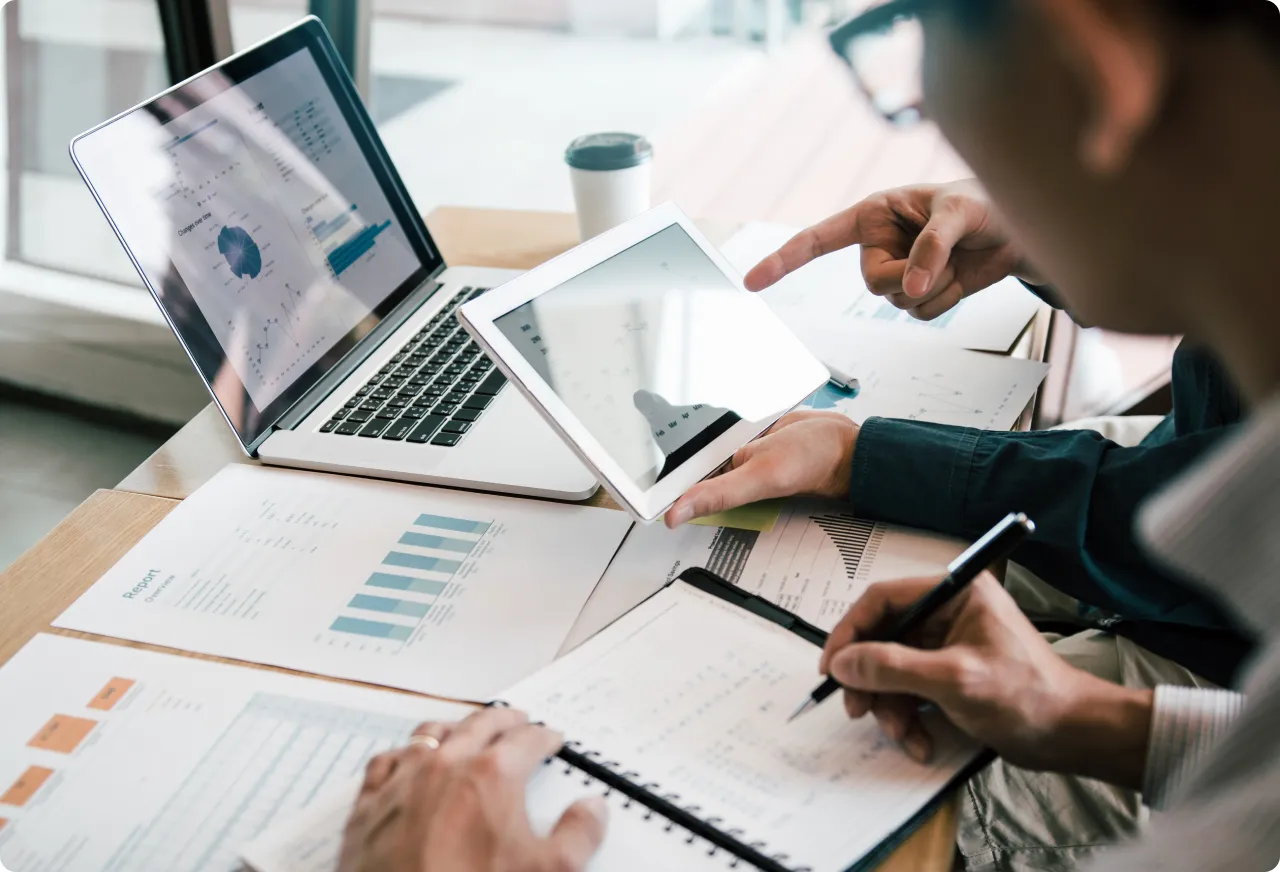 The complete IT transformation solution
LeverX empowers your transformation journey holistically, from refining efficiency and fostering transparency to delighting your internal stakeholders. Gain the prowess to make intelligent decisions with the power of transparent IT and insightful reporting.
Unparalleled expertise and track record
With a remarkable legacy of over two decades and more than 950 triumphant projects, LeverX stands as your unwavering ally in the realm of IT transformation. Our seasoned professionals possess the resourcefulness to navigate intricate transformational journeys, seamlessly overcoming even the most intricate challenges.
A multifaceted arsenal of skills
An ensemble of over 1,600 proficient experts fuels our prowess in the IT transformation landscape. From the orchestration of infrastructure modernization to the finesse of application rationalization, we possess the multifaceted skill set needed to curate comprehensive, individualized solutions tailored to your distinct business fabric.
Crafting tailored excellence
At LeverX, we believe in the power of individuality. Rejecting the one-size-fits-all approach, our experts meticulously unravel your business aspirations, hurdles, and existing technological landscape. This meticulous understanding enables us to sculpt solutions that harmonize seamlessly with your strategic vision.
Harmony in integration
In the world of IT transformation, true success lies in seamless integration. Our services transcend the superficial adoption of cutting-edge technologies; we ensure their seamless assimilation within your existing ecosystem. The result? Minimal disruption, maximal efficiency.
Strategies for the future
Thriving in today's dynamic landscape requires strategies that can navigate tomorrow's challenges. Our IT transformation services are a testament to this foresight, meticulously weaving strategies that not only cater to the present but anticipate market shifts, rendering your business adaptable and unyielding.
Continued support for sustained brilliance
Our commitment outlasts the project completion. The LeverX bond ensures ongoing support and guidance, guaranteeing that the fruits of your IT transformation endure long into the future.
TOP SAP Consulting Companies 2023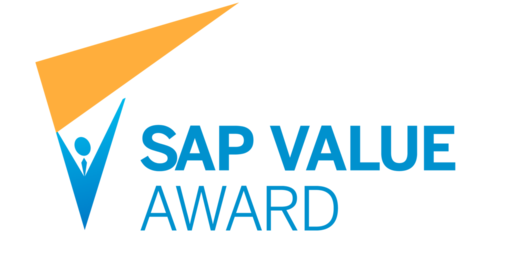 SAP Value Award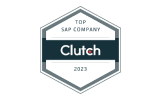 TOP SAP Company
TOP Software Development Companies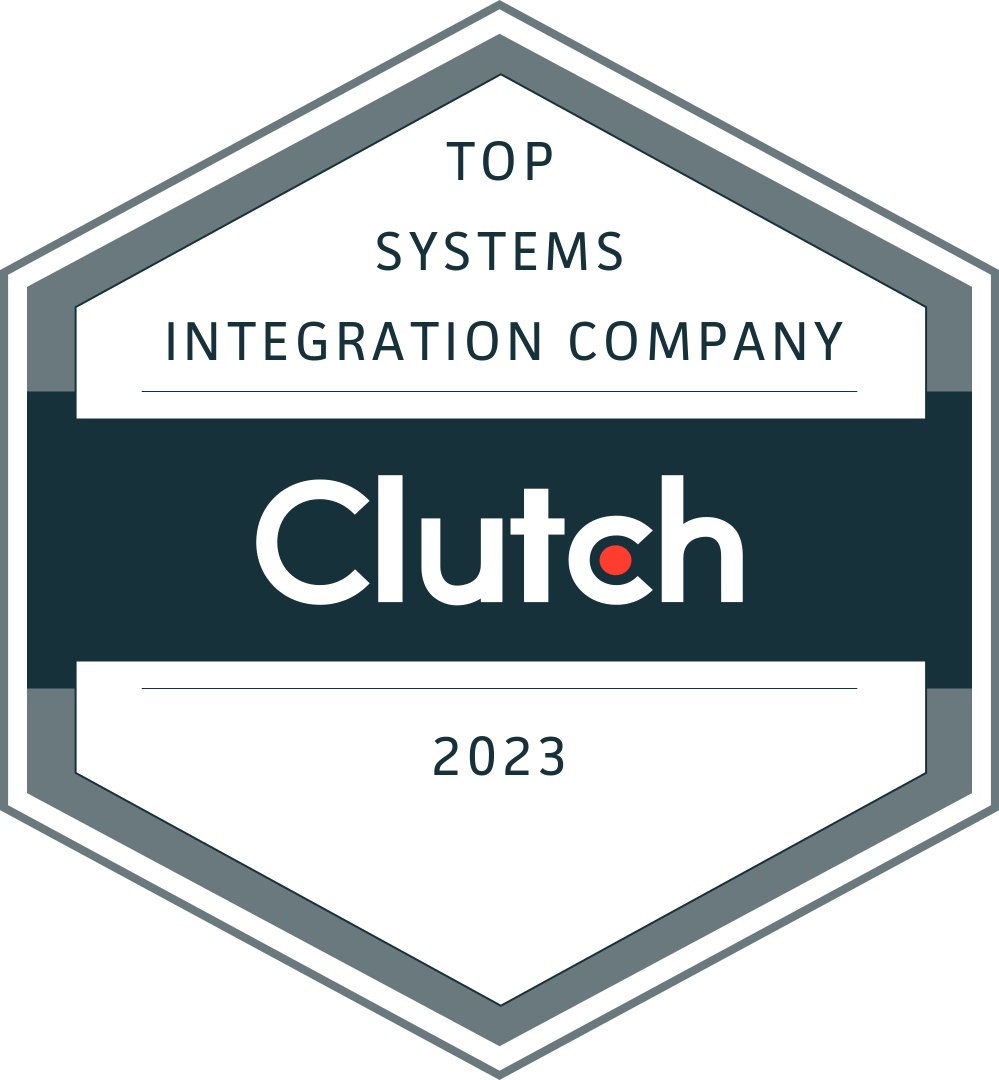 TOP System Integration Company
TOP IT Services Companies
TOP Warehouse Management Software
TOP Software Developers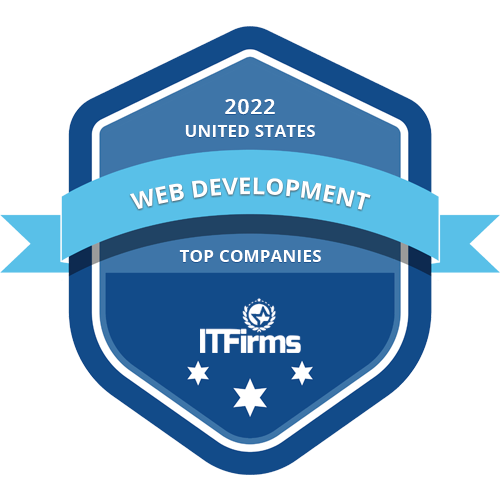 TOP Web Development Companies
TOP Software Development IT Service Companies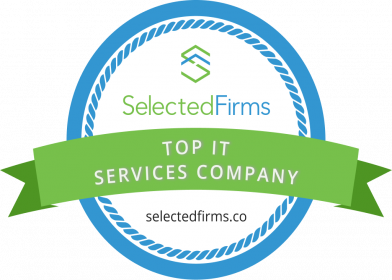 TOP IT Services Companies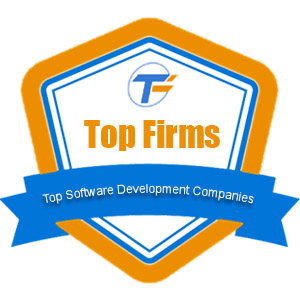 TOP 20+ Software Development Companies in USA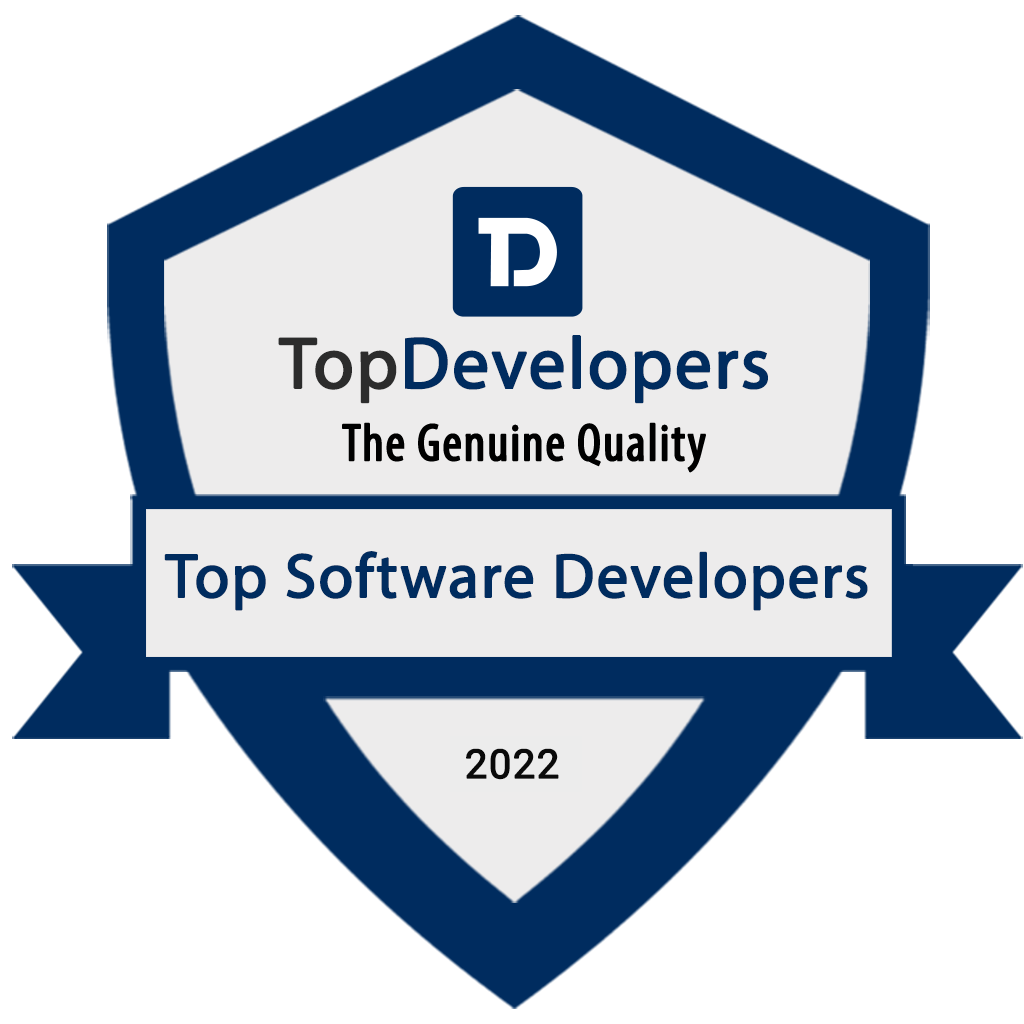 TOP Software Developers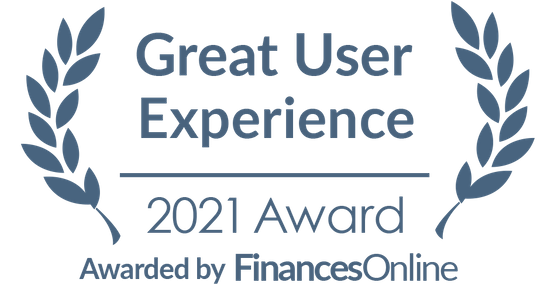 Great User Experience
TOP Software Development Companies in USA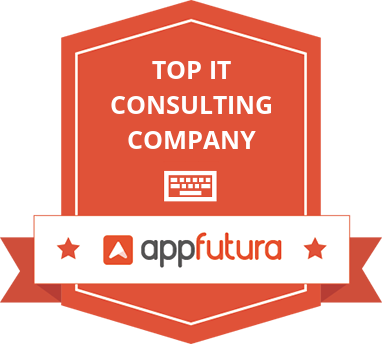 TOP IT Consulting Company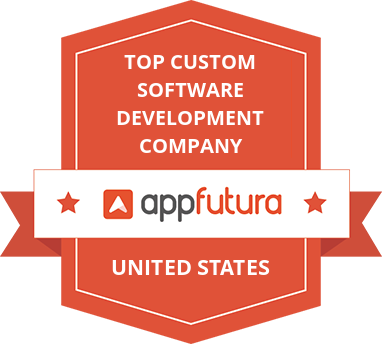 TOP Custom Software Development Companies in USA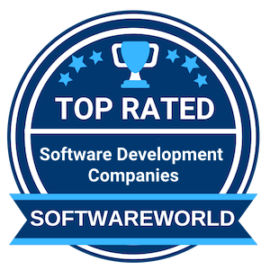 TOP Software Development Companies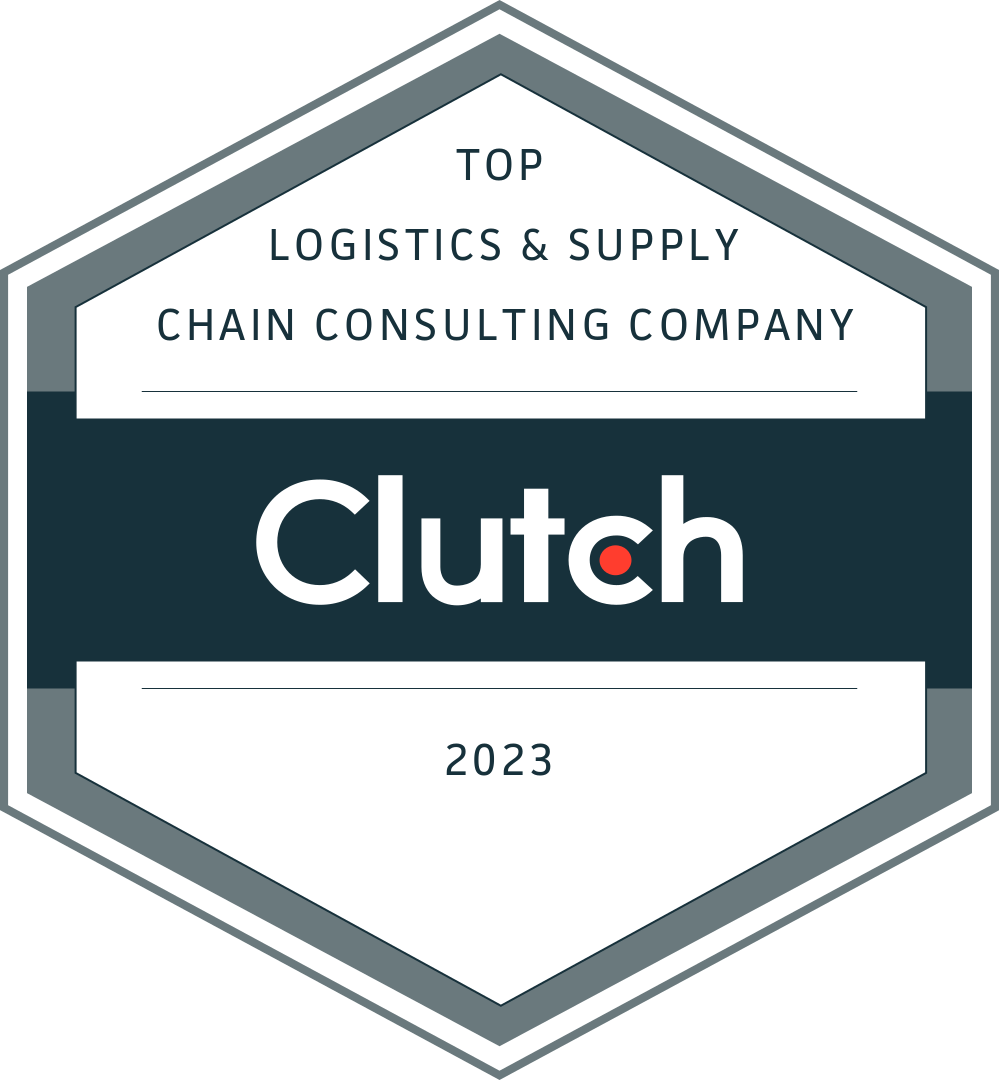 TOP Logistics & Supply Chain Consulting Company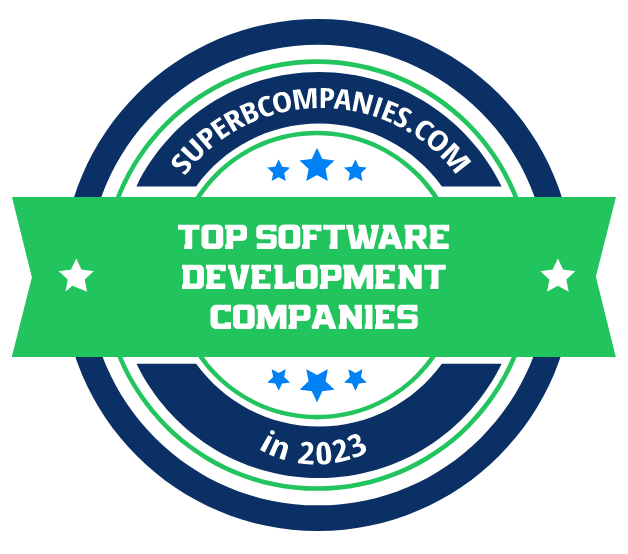 TOP Software Development Companies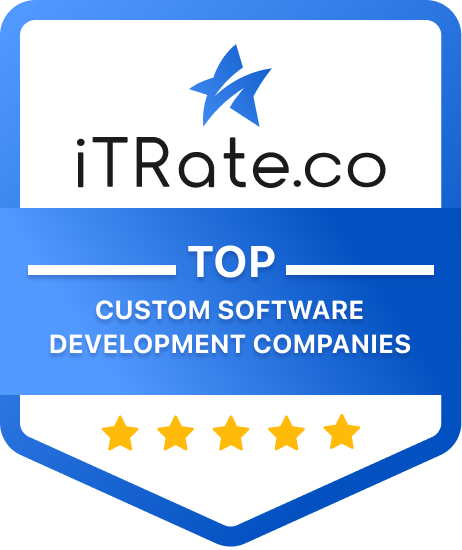 TOP Custom Software Development Companies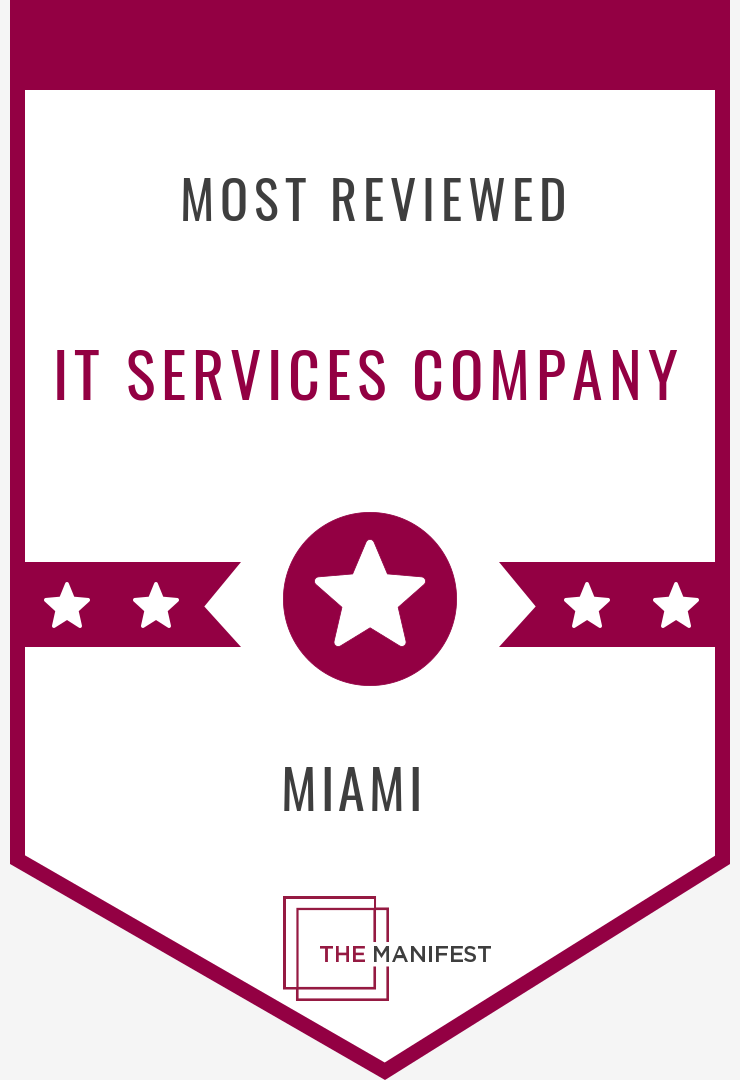 IT Services Company
TOP Software Developers
Trusted on Tech Behemonths
JAVED IQBAL
SAP Project Manager at Retal Group
The SAP solution supported by the LeverX Group team helped us achieve the utmost process automation and optimized financial and logistics processes. The project was delivered on time. We hope that our cooperation will gain the status of a time-tested partnership. We recommend LeverX Group as a reliable ERP implementation and support partner.
BRITISH AMERICAN TOBACCO
SAP Implementation Project Manager, British American Tobacco
The LeverX Group team delivered a consultation on the configuration, functioning, and implementation of SAP ERP. The team also trained our employees on the SAP solutions and application components. We are grateful to the LeverX Group team for their professional approach to addressing our challenges, commitment, and competence.
SCONTO GROUP
CIO at Skonto Group
LeverX Group participated in the SAP S/4HANA implementation and SAP S/4HANA application management support. We the SAP solution delivered by the LeverX Group team, we achieved transparent value chains and optimized our logistics and financial operations. We consider LeverX Group as a reliable IT partner for our future cooperation.
JENNIFER HASLUND-NIELSEN
SAP SCM Functional Analyst at JBS
After several years of successfully running multiple workflow processes through LeverX's IPS application, JBS was excited to learn of LeverX's BMAX application. We needed a means to govern material master data creation on a global scale, and LeverX was instrumental in the design, build, and deployment of a globally adaptable integrated IPS and BMAX master data creation process. We could not be more impressed with the outcome of this application, its user adoption, and its capabilities.
LIGHTGUIDE
CFO at Light Guide Optics International
We were working with LeverX Group in 2020-2021, and their services were impeccable. With their support, we improved the efficiency of our processes in the logistics and finance areas. The SAP solution also helped us automate major processes. We'll be happy to cooperate on our future projects with LeverX Group.
BANK
Deputy Chief Accountant
LeverX Group ensured a high-quality technical and organizational support, as well as constant availability of their specialists. This helped us to process incidents, support users and implement all the changes in strict compliance with the SLA and the project's regulations. We would like to note that LeverX Group consultants and developers are highly qualified and professional.
ALEXEY BLAGODER
SAP NEXT Project Manager
LeverX Group's specialists are highly trained. They did a great job in analyzing the requirements of interacting systems, designing and implementing interfaces, and performing complex integration testing before launching the system.
WILLIAM JEFFREY
CEO, Stanford Research Institute International
I would like to recognize the outstanding contribution and support that the Emerline team provided on the SynFini™ MVP 1.0 project. You have been responsive to our requirements and delivered high-quality work. You are overall a tremendous addition to our team here at SRI. We truly appreciate the opportunity to work with you and look forward to continuing this effort next year.
TRACY B. NEAL
President/CEO, CPG Data
Emerline has been our technology partner since late 2012. In the early years I thought that they would be a short-term gap fill until I could afford to hire my own technical team in the US. But they have consistently met the demands of our growing company and helped us build what we believe is our industry's best solution option. Emerline provides high quality work, so much so that our platform's reliability and accuracy has been mentioned by our largest customer's internal vendor survey repeatedly. The individuals we work with aren't just contractors, they are an important part of our strategic Team and we enjoy working with them every day!
DR. ANDREAS SCHWARZER
VP Digital Strategy, Governance and PMO, FUCHS Group
The Emerline team involved in the completion of our projects demonstrated the high level of responsiveness and support by solving all the issues and answering every question ASAP. They were diligent and proactively addressed the challenges that arose during the development process. Our cooperation ran smoothly and professionally, and Emerline quickly provided direct and correct advice when necessary. We have no hesitation in recommending Emerline as a technology partner for large and complicated development projects, meanwhile continuing our cooperation with the provider in terms of new projects.
MICHAEL LYNCH
CEO, Praxie
Emerline has been the best development partner we've ever worked with. The team is very responsive and the quality is very high. They are always willing to do whatever is necessary to support our development and customer support efforts. I would recommend them to anyone.
ALEX SHUBAT
CEO, Espresa
We are very pleased and content with our relationship with Emerline. We rely on their team for full-stack development of our platform. We respect the high technical caliber and dedication of the team assigned to our project. Emerline provided us with the scaling we needed to grow our development capabilities from early-stage POC to now a globally deployed platform in the HR Teach space.
CONTACT US
If you are looking for an SAP Global Strategic Supplier or Technology Partner for your business, fill out the form below, and we will contact you at short notice.