The manufacturing logistics industry operates from where end-item customer demands are determined until they are fulfilled. And SAP helps service providers to withstand on every level. In this article, we will tell you how it works in practice.
Respond to Manufacturing Logistics Challenges via One SAP Solution: Real-Life Use Cases
Logistics is a process that is being used more frequently in businesses as people better understand what it is and its importance. The latest 'Global Logistics Market Report and Forecast 2022-2027' report proves this interest: the global logistics market attained a value of almost USD 9,525.1 billion in 2021 and is projected to reach a value of about USD 13,326.3 billion by 2027.
Nevertheless, people are often unaware of how important managing their company's logistics is. Without far-reaching logistical support and integration, many aspects of everyday life that we take for granted would quickly come to a standstill, whether it is the supermarket packed shelves, an online retail order, or product delivery. This suggests that flexible production processes, adaptable warehouses, and efficient transport facilities are behind the necessary practical arrangements for creating a seamless workflow.
The manufacturing and logistics processes are now integrated into SAP S/4HANA. What advantages do users have if they want to use S/4HANA and its real-time possibilities? What practical examples are there for supply chain, logistics, and planning? Let's look closer at the SAP solution that helps manufacturers and logistics providers to future-proof businesses in the connected world.
How Does SAP S/4HANA Impact Manufacturing?
The global logistics market is being augmented by expanding cargo monitoring technologies, including IoT technologies, such as GPS trackers, RFID sensors, and Bluetooth technologies. Modernization also affected other internal processes. In the last five to ten years, the focus on business optimization has transitioned from improving individual process steps with an ERP system adjustment to process improvements explicitly driven by the capabilities of new, intelligent ERP systems. These include:
Dynamic process adaptation
Process evaluation with the help of artificial intelligence and integrated machine learning
Direct feedback from processes using IoT applications (Internet of Things)
Use of digital images of objects (the so-called digital twins) to carry out a variety of simulations of processes or stamping operations and implement them in a targeted manner

SAP S/4HANA is SAP's answer to these developments as the modern ERP system. How does it work in manufacturing?
Once materials have been bought and delivered, they need to be turned into finished goods. In the manufacturing LoB (Line of Business), SAP assists users in product creation through responsive manufacturing, production operations, scheduling and delivery planning, quality management, and more.
Legacy processes such as manufacturing extension SAP Manufacturing Integration and Intelligence (SAP MII), quality management, and production planning and control are considered part of the manufacturing LoB.
Business Benefits of SAP S/4HANA
SAP sees the following key business benefits for its customers.
First, S/4HANA for manufacturing logistics allows for better supply chain interpretation through cockpit displays, customizable user interfaces, graphics, and charts. The solution offers an improved ability to use production data to answer customer questions about delivery dates.
Alarm messages will send notifications in the event of bottlenecks in the material flow, material requirements planning, and shortened response times. When an issue occurs, SAP S/4HANA provides decision support through system suggestions to eliminate bottlenecks and simulations for better stock forecasts.
Moreover, the system also ensures real-time analysis options for material requirements, sales figures, and results. The basis for analysis is constantly updated within SAP S/4HANA databases, so there's no outdated information. Changes can also be displayed in real-time.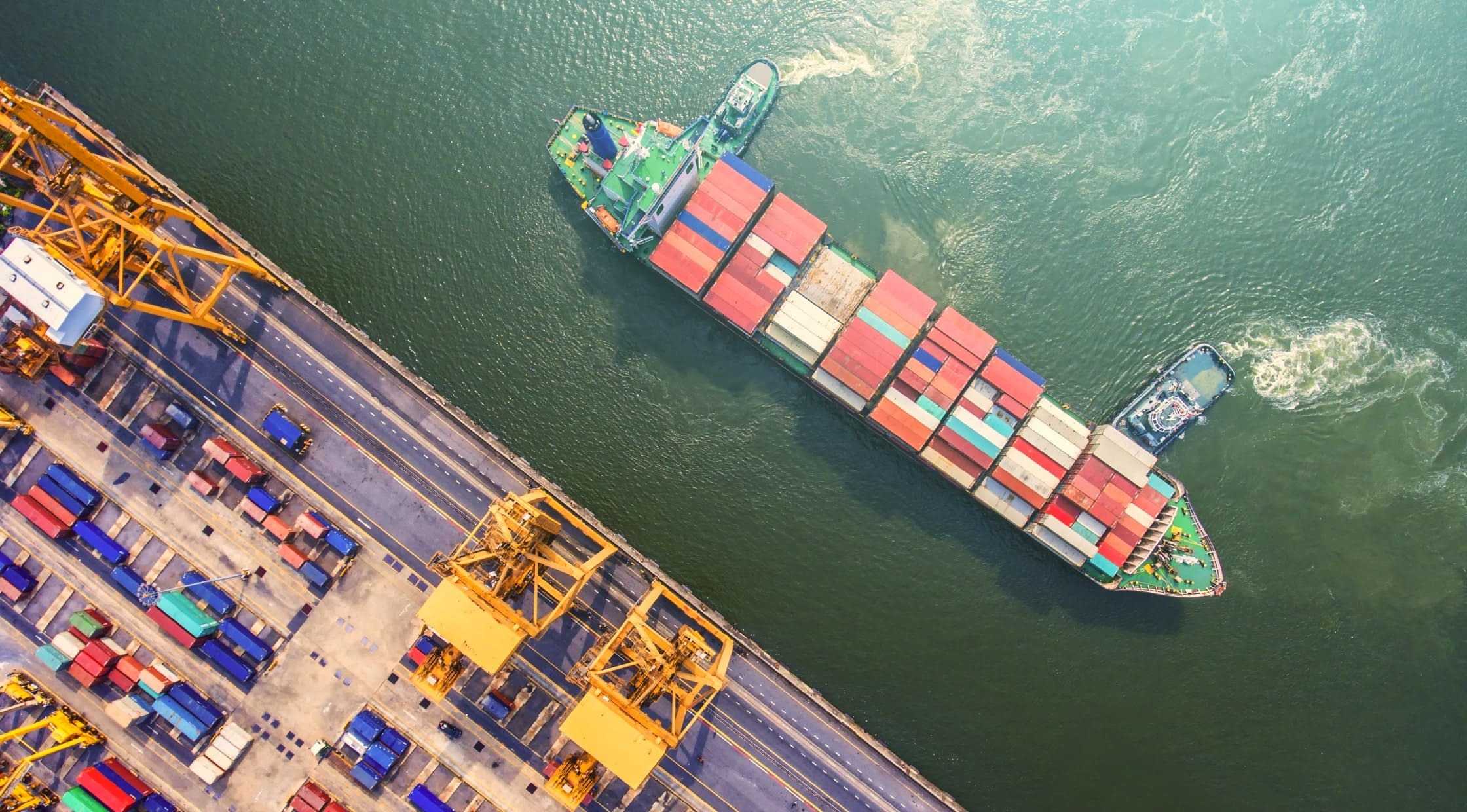 Practical Examples: S/4HANA for Manufacturing Logistics
SAP gives some practical examples of how S/4HANA can be used:
Bulk purchasing. Capacity bottlenecks in logistics distribution centers are a thing of the past. Even when multiple trucks are coming and going or many packages and returns have to be processed, the IT system is not the bottleneck. Multiple bookings can be made at the same time without blocking the system.
Automation. In the case of delivery or service vehicles, mobile devices synchronize directly with the ERP system. Some of the automated processes include: posting outgoing goods, invoicing, replenishment, and route planning for the next tours.
Material requirements planning. Careful planning can help dispatchers balance the warehouse's parts availability and capital commitment. It ads signal critical stocks, simulations, graphical SAP Fiori representations, and system-side suggestions.
Stock levels optimization. Stock levels can be classified using ABC/XYZ analysis and evaluated according to turnover times. The inventory can be kept constant because the receipts can be displayed in real-time.
Now, let's look at practical examples of how to apply S/4HANA in different scenarios in logistics and manufacturing.
1. The Challenge: Improve Delivery Reliability
Process speed is essential. If the product does not arrive when the customer needs it, another company will take your place. Your business processes must run as quickly and efficiently as possible. Moreover, business owners must consider the associated factors when outsourcing their manufacturing.
The supply chain begins with planning and production through packaging and delivery
Suppliers and service providers work hand in hand
Timely rescheduling if an individual part is not available
Everyone involved must be up to date and informed about bottlenecks
Connecting processes to business networks
Requirement:
An intelligent allocation of resources to deliver on promises at the end of the supply chain and rapid response to incidents.
SAP S/4HANA: benefits and advantages for improving delivery reliability
The solution delivers end-to-end project coverage to automate the delivery planning and monitoring of goods throughout the entire product lifecycle. This includes:
- Rapid clarity on where bottlenecks occur
- Automated suggestions to fix the bottlenecks
- Ability to meet delivery dates through quick rescheduling
2. The Challenge: Optimize Material Requirements Planning
Order exactly what is needed to assemble the products
Keep storage costs as low as possible
Coordination between purchasing, storage, and sales must be reliable
Monitor production processes and sales orders, demand forecasts, and supplier agreements
Requirement:
Synchronize the processes in the warehouse, evaluation, and requirements planning.
SAP S/4HANA: benefits and advantages for material requirements planning
- Material requirements planning in real-time: identify bottlenecks faster, reduce storage space
- Consider all manufacturing sites and external supply chains in the planning
- Simplified data models and real-time information enable simulations and evaluations for more needs-based control of quantities and capacities
- Coordination of inventories and demand planning
- Cross-company use of data and analysis
In particular, for material requirements planning, this means:
Increased inventory turnover
Higher delivery reliability
Speed up production by up to 50%
Process speed increased by more than 90%
3. The Challenge: Any Time Order
Produce products of customers' choice
Make it possible to change requirements until just before the start of production
To a certain extent, the end customer determines the type of production and supplier control
Requirement:
Parts must be recorded in the system as soon as they are removed from the storage rack to be used for a customer order. Maintaining accurate inventories is imperative.
SAP S/4HANA: benefits for frequent ordering
SAP S/4HANA creates transparency. For ordering purposes, this means:
- Accurate stock data
- Reduced safety stocks in the warehouse
- Plan and forecast in real-time
- Very short-term implementation of customer requests
- Increased delivery reliability and customer loyalty
Conclusion
The importance of SAP S/4HANA for logistics service providers and manufacturers is enormous. SAP S/4HANA meets the requirements of modern IT in an ideal way and also meets the requirements for optimized service provision across the entire spectrum.
With industry expansion, new technologies and functions become available that fundamentally change service delivery, automate it and ensure that it remains on the wave of technological progress.
We have practical experience and knowledge of implementing SAP S/4HANA. We will happily help you create and implement the solution that best meets your needs.