Streamline Spend Management Processes With SAP Ariba
Reduce operational costs by 60% and increase supplier discounts by up to 50%. Submit a request to discuss your project details.
Contact Us

>>
What Do You Get After Implementing SAP Ariba?
Faster transaction cycles
Reduced operational costs on average
Improved accuracy of order processing
Increase in received rebates from suppliers
Quicker cash collection from customers
Increase in customer retention rate
How LeverX Delivers SAP Ariba Implementation Projects
We assist our customers at every project stage, starting from gathering requirements to project support and maintenance.
Client system audit and NDA signing
Setting up KPIs and SAP Ariba workshop
Post-Implementation support
What Challenges Does SAP Ariba Address?
SAP Ariba solutions simplify collaboration between buyers and suppliers within the cloud-based B2B marketplace Ariba Network. Now you can efficiently manage every spend stage in your company.
Whatever the industry, SAP Ariba handles major issues related to the procurement process. In general, SAP Ariba will work if your organization is experiencing such challenges as: Lack of a long-term strategy focused on cost reduction;
Lack of transparency

caused by unclear requirements;
Poor contract compliance and

spend visibility

;
Lack of well-defined

regulations and procedures;

Time-consuming supplier

database updating

processes;

Inefficient sourcing

and supplier evaluation criteria.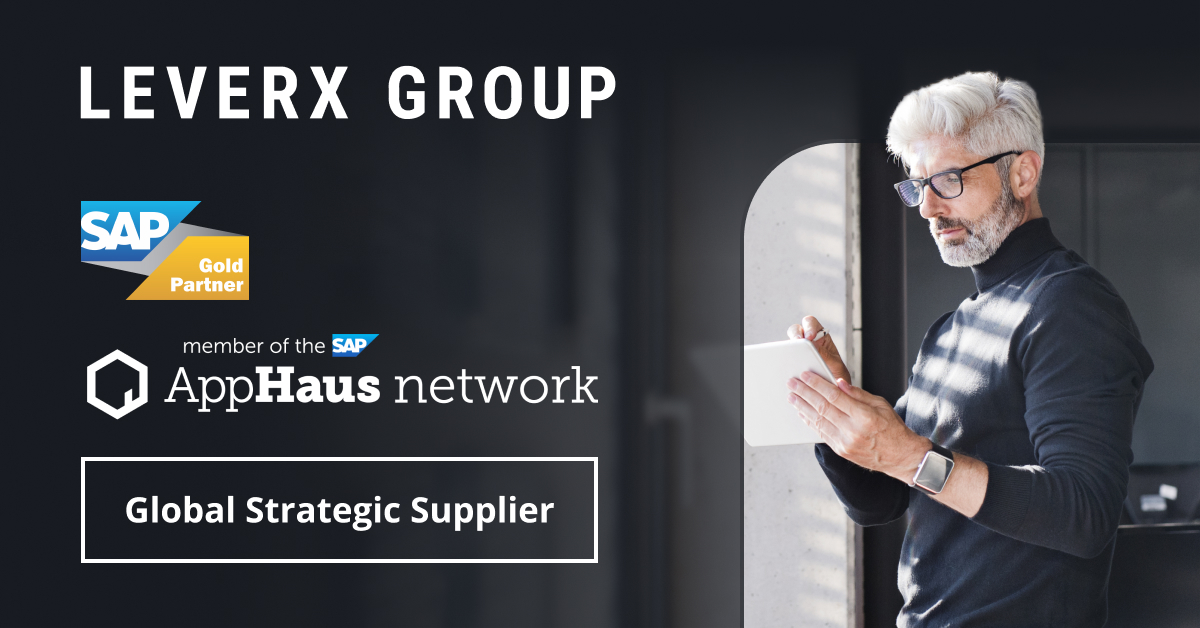 Why LeverX?
LeverX is an SAP strategic partner

As a trusted SAP integrator, we provide a full scope of SAP development services to our clients. For 19 years, we've delivered more than 550 successful SAP projects for different industries.

SAP Ariba implementation projects delivered in the USA and Europe

The projects delivered include companies operating in different industries and business domains, including metal and mining, wood industry, retail, IT, chemical industry, etc.

Turnkey solutions provider

LeverX experts handle all project issues, including systems analysis, business process development, implementation, and after-launch support.

We offer fair pricing

Solution implementation price is broken into milestones, which allows us to readjust the project when needed and reduce costs.
Among the clients who trusted their project delivery to our LeverX team are:
Spend Analysis With SAP Ariba: Open the Door to Effective Spend Management
Get deep insights into your spend management to make sound spending decisions and optimize direct and indirect procurement for control and saving.
Discover SAP Ariba solutions and choose the best one to streamline procurement business processes in your company.
Strategic Sourcing Processes
Core capabilities to cover strategic sourcing processes:
Sourcing event support for RFI, RFP, e-Auction
Advanced scoring, real-time event views, and decision analysis
Constraint-based optimization, which is based on prices, scores, supplier profiles, volumes, etc.
Support of various auction types (reverse, forward) for better market results
Savings tracking
Ariba Discovery integration to identify new suppliers
Supplier Management: Lifecycle and Performance
Core capabilities to manage supplier data through purchasing lifecycle:
360° view across all suppliers and their data in SAP Ariba and external systems
Tracking suppliers' activity and performance
Self-service options for suppliers
Quick supplier onboarding
Smooth integration with external systems: real-time synchronization for supplier data between the systems
Supplier Risk Management
Core capabilities to manage supplier risks:
Flexible risk monitoring and scoring
Intelligent control assessments based on suppliers' inherent risks
AI/ML-empowered KPI model
Integration with SAP ERP, SAP Ariba Procurement, and Ariba Network for making multifaceted supplier risk profiles
Invoice and Payment
Core capabilities to cover invoicing and payment:
Digitization and collaboration through the Ariba Network
Invoice validation through company-specific and general rules
Exception management and behavior control based on the invoice type, purchase order data, or organizational structure
Invoice conversion services to automate paper and PDF invoices
Document status visibility for payment and remittance advice
Contract Management
Core capabilities to cover contract management processes:
Centralized storage for procurement, sales, and internal/corporate contracts
Manage and sign non-disclosure agreements
End-to-end template-based contract management processes
Enhanced compliance activities
Automatic alerts and configurable reports
eSignature options: DocuSign and Adobe EchoSign
Operational Procurement
Core capabilities to cover operational procurement processes:
Simplified guided experience for contactless spend categories with policies and restrictions
Tactical sourcing and collaboration on the goods and services
Searching and buying non-sourced goods with Spot Buy
Professional procurement operations, including demand aggregation, total landed cost, etc.
Real-time integration with external systems, including budget check
Product Sourcing
Core capabilities for direct material sourcing:
Extended management for Bill Of Materials (BOM) integrated with your external planning system
Complex pricing conditions
What-If analysis and advanced optimization for the supplier bids
Multi-level Bill of Materials
Purchasing information record (PIR) integration with your external system
Reporting for contract and estimated prices inside each BOM
Forecast and Scheduling
Core capabilities to collaborate on the demand:
Time series view of forecast for suppliers
Interaction on the end-to-end supplier-managed inventory (SMI) processes
Multi-tier orders to enable visibility to logistics providers, improve order fulfillment, and reduce inventories
Support of end-to-end contract manufacturing collaboration processes
Providing suppliers with the visibility to any movement related to consigned inventory
Quality Collaboration
Core capabilities to collaborate on the material quality:
Data sharing for inspecting materials and finished products
Predefined inspection of specifications
Visibility into inspection results
Event/incident tracking, audit trails, and reporting
Communication on a product problem or deviation from standard
Collaboration on batch-record reviews and finalization of batch record information
Quality releases of product bulk materials
Bill of Material (BOM) support