How does the SAP EWM implementation facilitate warehouse management processes? Check out the best features, integration details, and practices in our new article!
Best Practices for Effective Warehouse Management with SAP EWM
In the contemporary supply chain landscape characterized by global markets, demanding consumers, and intricate logistics networks, effective warehouse management is a pivotal factor that directly impacts the bottom line.
As the e-commerce sector continues to flourish, the need for timely order fulfillment and accurate inventory management becomes paramount. According to a report by PwC, a staggering 65% of retailers consider enhancing their supply chain operations a top priority, underscoring the critical role of agile and responsive warehouse management in meeting customer demands and maintaining a competitive advantage.
From optimizing workflows to resource allocation, our exploration is geared towards equipping professionals and overseeing operations of varying scales with the strategic insights required to navigate the complexities of modern warehousing. Embark with us on this journey towards mastering operational excellence through the implementation of strategic warehouse management and SAP EWM.
Inside the Technology: What Features Does SAP EWM Include
In 2022, the worldwide warehouse management systems market reached a valuation of USD $3,413.9 million, and it's projected to experience a robust 19.0% compound annual growth rate (CAGR) from 2023 to 2030. The ascent of economies worldwide has catalyzed sectors like healthcare, manufacturing, and retail, driving the pursuit of enhanced operational efficiency and adopting state-of-the-art technologies to satisfy consumer demand.
In response, logistics firms persistently innovate to tackle market volatility and evolving shipping timelines. Thus, the demand for warehouse management systems and various software enhancements has increased significantly. One of the best market representatives in this area is the SAP software.
SAP EWM (Extended Warehouse Management), a module from the SAP Logistics area, offers users flexible, automated support for efficiently managing their warehouse and processing and monitoring goods movements. With SAP EWM, all goods movements are controlled centrally, and users are provided with tools to monitor warehouse activities.
Automated data storage and retrieval systems, forklift control systems, conveyor systems, and other automated equipment can be interfaced with third-party systems via warehouse control computers. A material flow system enables direct integration of conveyor technology into SAP Extended Warehouse Management using a programmable logic controller (PLC).
Warehouse management monitor
The warehouse monitor is the central control instrument that offers a real-time overview of activities, including picking, storage, inventory, resource management, and stock levels. It empowers interactive workflow initiation and control.
SAP Extended Warehouse Management includes functions for planning employee work assignments, measuring performance through standardized metrics, and optionally linking via the cloud with the company's HR system.
Logistic services integration
EWM integrates activities like assembly, labeling, article packaging, and kit creation via LZL orders. Warehouse staff receive the needed information, including task details and product requirements, while LZL orders can also serve as invoicing references.
Automatic storage disposition and warehouse reorganization
Storage planning optimizes storage space based on product, requirement, and packaging data. If desired, warehouse reorganization leverages storage planning data for optimal inventory placement, which automates stock transfers.
Integration with quality inspection tools allows automated identification of goods requiring quality inspection upon delivery. It ensures seamless integration during goods receipt via automatic inspection station.
Warehouse tasks enable vehicle registration, movement tracking, and parking or loading/unloading gate mapping. The warehouse management monitor oversees yard activities as defined in the warehouse structure.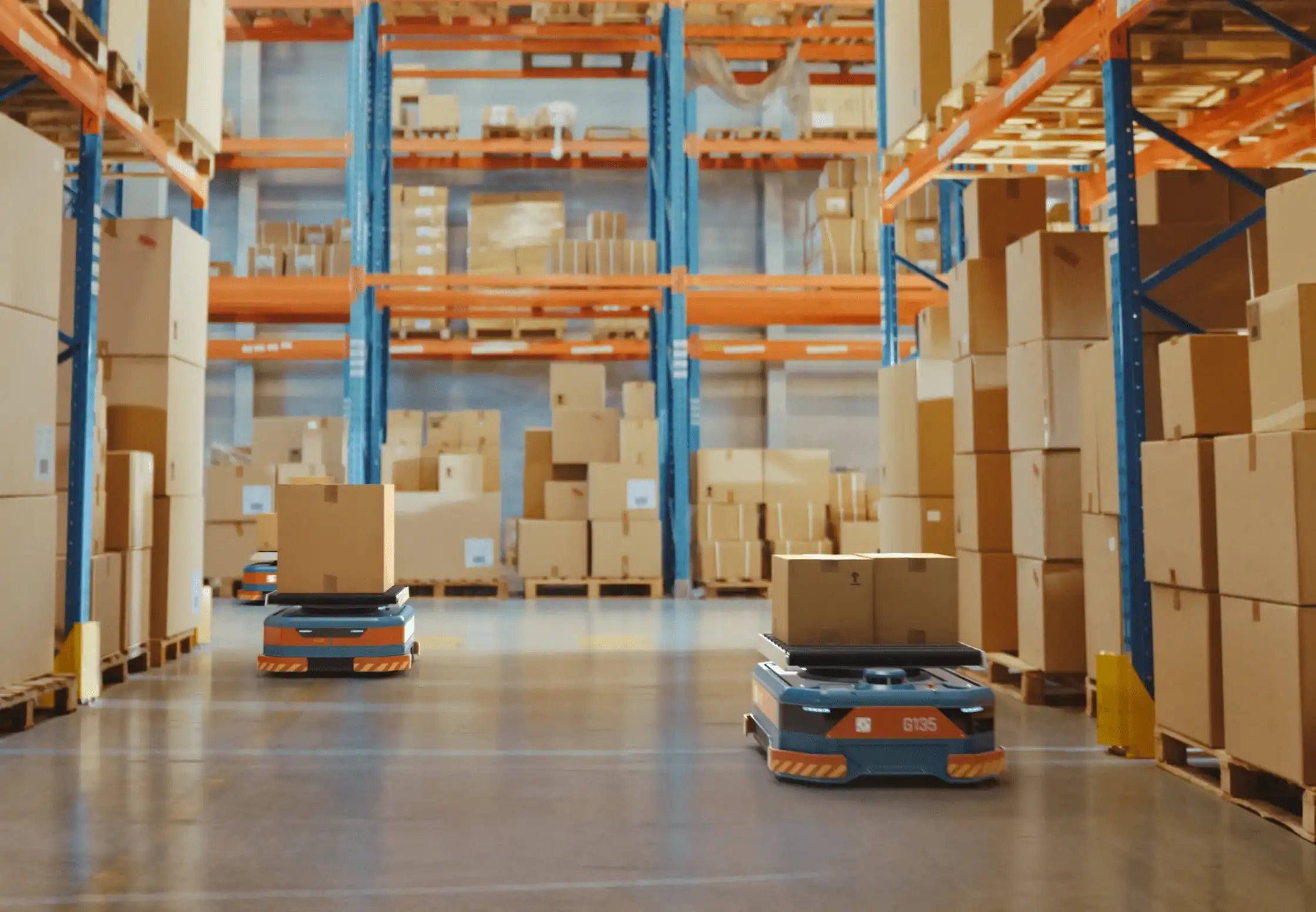 What Advantages Does SAP EWM Offer?
Consistent, flexible, and transparent processes along the entire supply chain are important building blocks for sustainable and reliable logistics. SAP EWM is a powerful warehouse management and control system that companies from all sectors can use to map their warehouse processes comprehensively and automatically.
The system divides the goods receipt process into different steps to achieve a better flow of goods. In addition, it offers many other advantages:
Good scalability, which is suitable for all types of warehouses
Flexible and plannable resource management
Simple, company-specific adjustments
Integrated material flow computer for controlling automated warehouses in a cloud environment
Of course, SAP EWM enables companies to take stock of their inventory and record any discrepancies. The inventory can either be storage location-related or product-related. The following features are also worth mentioning:
Difference monitor with definable tolerances
Handling units integrated with the inventory process
Integrated radio frequency functionality (radio)
SAP EWM is multi-client capable. Hence, integrating different enterprise resource planning systems (ERP) and other enhancements is possible. Alternatively, businesses can decentrally operate a warehouse management system.
Warehouse functions can also be accessed without connecting to a central ERP system. SAP EWM offers a device-independent radio frequency connection, which ensures mobile data collection for all warehouse processes. This includes the support of RFID when loading, unloading, packing, and acknowledging warehouse tasks.
Aligning SAP EWM with your warehouse processes is pivotal as it harmonizes technology with operational realities, ensuring optimal resource utilization and streamlined workflows. A significant 87% of leaders in warehousing, logistics, and retail have affirmed their commitment to implementing SAP EWM for warehouse growth by 2024.
As soon as the hybrid use of EWM on-premise and cloud is in place, this strategic opportunity accelerates efficiency and helps organizations meet the evolving demands of a digital-first industry landscape.
Top Three Practical Applications of SAP EWM
Compared to SAP WM (Warehouse Management), EWM offers additional functions such as extended control during picking and storage and fundamentally more flexible structures for warehouse management. Check out three best practices for designing an efficient warehouse layout using SAP EWM.
1. Optimize storage zones and product placement
To enhance efficiency, categorize products based on the information about their characteristics, demand frequency, and storage requirements. Utilize SAP EWM's functionality to allocate high-demand items closer to packing and shipping areas for quicker access. For instance, an e-commerce retailer could assign fast-selling products to easily accessible locations to minimize picking time and expedite order fulfillment.
2. Implement logical storage bin structuring
Utilize SAP EWM's bin structuring capabilities to create an organized layout that aligns with your picking processes. Designate specific zones for bulk storage, pick-and-pack stations, and staging areas.
For instance, a pharmaceutical distributor might strategically arrange storage bins near packaging stations to facilitate the efficient processing of medical supplies.
3. Utilize slotting optimization
Leverage SAP EWM's slotting optimization features to dynamically allocate products to appropriate storage locations. This involves considering factors such as product dimensions, turnover rates, and seasonal demand variations.
For example, a beverage distributor could use slotting optimization to place beverages with varying expiration dates in locations that minimize spoilage risk.
Conclusion
Ensuring smooth operations depends on transparent, accurate inventory management and sensible and flexible resource management. To increase productivity, manual processes must be automated and optimized — from goods receipt to storage to packaging and shipping.
At the same time, staff and infrastructure must be used efficiently, for example, by optimally planning the storage tasks and considering the use of space and equipment. Technologies embedded with top-notch enhancements like SAP EWM help you to achieve these goals.