Warehouse Management Systems are rapidly becoming not just one of the most promising approaches but an absolute necessity for businesses of all sizes and industries, from huge retailers to small enterprises.
Why Are Old Strategies Going Nowhere Today? EWM Specialist Shares Hands-On Experience
Warehouse Management Systems are rapidly becoming not just one of the most promising approaches but an absolute necessity for businesses of all sizes and industries, from huge retailers to small enterprises. Based on the WMS implementation case for UzAuto Motors JSC, Dzianis Kulitski, Lead SAP EWM Consultant at LeverX, shared what is behind this tendency, what goals companies pursue when implementing such systems, and what mistakes they should avoid in this digital journey.
Dzianis Kulitski, Lead SAP EWM Consultant at LeverX
— What are the most сommon mistakes that affect warehouse operations?
— There are many mistakes. They vary from those associated with the choice of management concept to the precise assessment of the project scope. It is also worth noting that business owners do not always understand the importance of new warehouse management technologies. That's why they don't implement them. Even if they do, the specifics of a particular enterprise are usually neglected.
As a result, many processes which can be streamlined and simplified with the help of automation are usually carried out incorrectly. Or, vise versa, owners of a small warehouse with simple processes are trying to implement complex control systems, thereby complicating everything.
Thus, running a business today by employing 20-year-old strategies is the road to nowhere. Analysis and adaptation of modern technological solutions to your business needs are now crucial.
— How does warehouse management system help to cope with these issues?
Generally speaking, the main task of automated warehouse management systems is to ensure efficient and uninterrupted process flow.
What are the benefits of warehouse automation? Firstly, it provides up-to-date information in real-time regarding product availability, movement, and characteristics (from serial numbers to shelf-life). Secondly, it ensures online control over product planning and shipments. Thirdly, it allows for managing the personnel workload and equipment capacity.
The warehouse is integrated with all supply chains. Therefore, warehouse automation enables companies to perform operations in a timely and error-free manner while effectively allocating resources.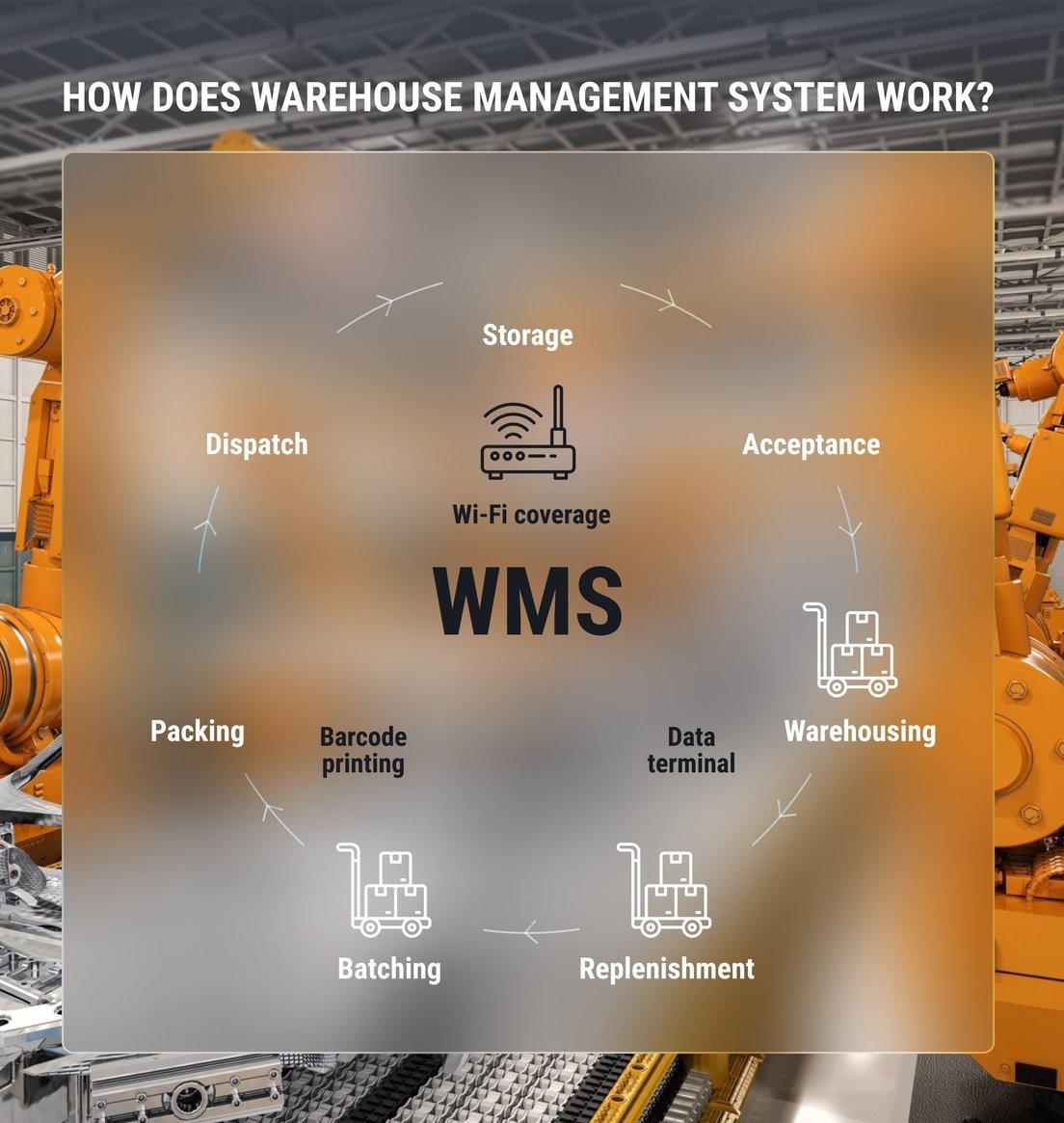 一 Is there a connection between the specifics of the enterprise and the successful implementation of an automated warehouse management system?
一 There is no such connection. But, to clarify, there is a connection between enterprise specificity, solution provider's expertise, and management's readiness for organizational changes essential for the system's successful functioning. Having put these things together, you will get the maximum benefit.
As an example, let's look at our experience of cooperation with UzAuto Motors, which combines a manufacturing enterprise and a Chevrolet car sales network in Uzbekistan. Here, the transition to an automated warehouse management system, namely SAP EWM, became part of a large SAP S/4HANA implementation project.
The solution helped to establish end-to-end processes in the organization, ensure the integration of warehouse, sales, financial, production, analytical, marketing departments, and digitize paper transactions. Instead of using separate accounting systems, the customer received a single environment for maintaining and displaying all business processes.
一 Can SAP EWM work effectively as a separate module? Or does it need other SAP solutions to work with, as it was in the UzAuto Motors case?
一 The solution can be implemented as a separate warehouse management module, regardless of which ERP system the customer uses.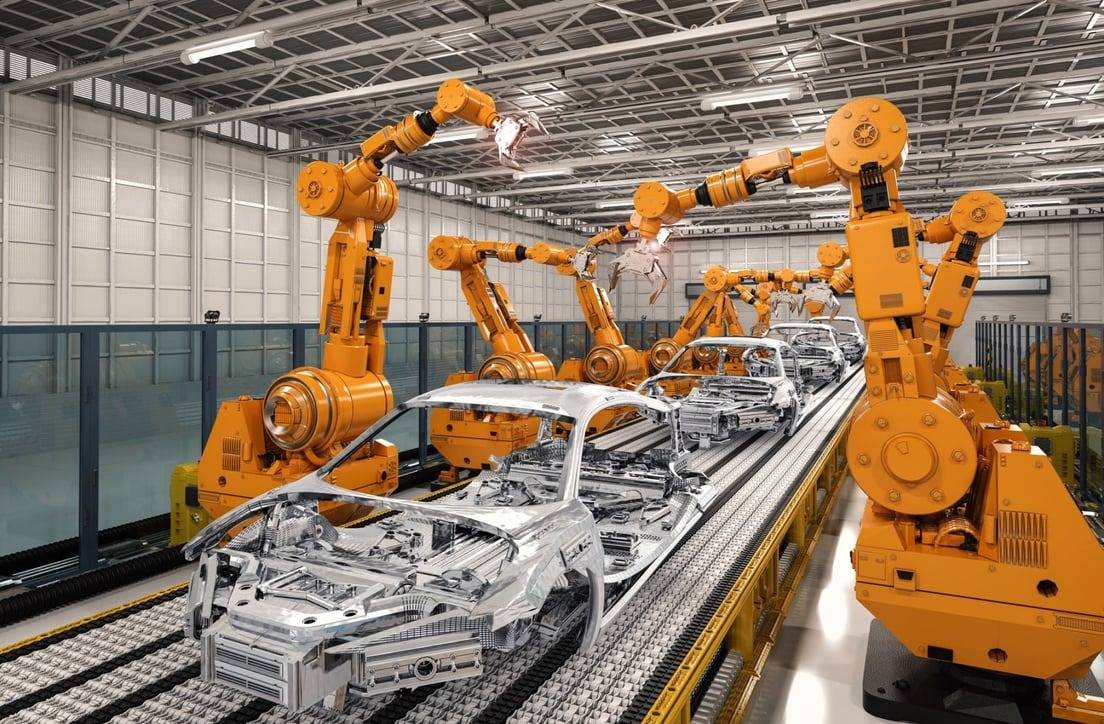 一 Do implementation processes affect the company's workflows, and how? Is the transition from the old system to the new one smooth?
一 The work on the project includes several traditional stages: examination, planning, implementation, testing, data migration, and transition to operation. All these stages are interconnected since the quality of the next phase depends on the quality of the previous one.
At the initial stage, employees always compare the old system with the new one. And only after some time, when the advantages are obvious and all processes are debugged, the employees adapt to a new normal. Our goal is to make this process as painless and smooth as possible.
Thus, UzAuto Motors built an in-house team. The team was fully involved in the implementation process: they worked with us at all stages, from examination to launch. Thanks to this decision, the case with UzAuto Motors has become one of the best examples of the system's successful launch because both the integrator and the customer created all the necessary conditions.
一 What results of SAP EWM implementation can be seen in the example of UzAuto Motors? When did they become visible?
一 Results appeared almost immediately. If before the implementation of the module, inventory information was displayed in several accounting systems, then, after its implementation, the company received a unified accounting system for inventory and its movement.
We've ensured real-time control over all processes. Thanks to our assistance, the customer now can monitor the achievement of warehouse goals, automatically replenish fixed storage locations, automate picking, and apply strategies for product receiving and shipment. We have implemented RF-terminal systems, which eliminated work with paper, and launched the functionality for container handling and container inventory accounting.
一 Which businesses are best suited for SAP EWM and why? When is the solution necessary?
一 The solution will be beneficial for businesses that feel the need to automate warehouse accounting or warehouse management systems. In some cases, we are talking about basic levels of warehouses, where bin location warehousing is required. In other cases, we are talking about industrial scale, where, besides the storage function, warehouse resources, priority tasks, and interaction with complex warehouse equipment must all be considered. In both cases, SAP EWM demonstrates its efficiency.
An enterprise can follow different paths of organizing work with SAP EWM. The first path is the development of its own infrastructure. This option is typical for enterprises that cannot afford to store internal information in a private cloud due to their specifics or local regulations. The second path is a cloud solution. Moving to the cloud is much cheaper compared to deploying your own infrastructure since it does not require large one-time costs for the purchase of expensive certified equipment.
一 Which industries need the SAP EWM solution? What do you think about its future?
一 The LeverX portfolio contains examples of successful implementation of a warehouse management solution in a variety of industries. We have extensive experience in the industrial sector (the automotive industry in particular), the pharmaceutical industry, retail, and logistics. The solution is quite universal, and it plays a key role in the complex supply chain process. I can safely say that SAP EWM will maintain its leadership position and be the mainstream technology solution in the next decade.
As a trusted SAP partner, LeverX has deep expertise in SAP solutions and always ready to help customers leverage the potential of SAP products. Contact us to book a free consultation.