Companies in various business areas with already implemented SAP systems and solutions may face some problems in their work. Among them are challenging integration and configuration, slow data processing, and breakdown of collaboration and communication between business users.
How to Leverage Three Levels of SAP Support for Your Organization
Companies in various business areas with already implemented SAP systems and solutions may face some problems in their work. Among them are challenging integration and configuration, slow data processing, and breakdown of collaboration and communication between business users.
SAP Support service can help you maintain complete control over resources, data, and interactions and ensure a smooth operation of SAP components. The LeverX expert Aliaksandr Luchyts talks about the features of this service and its benefits for business.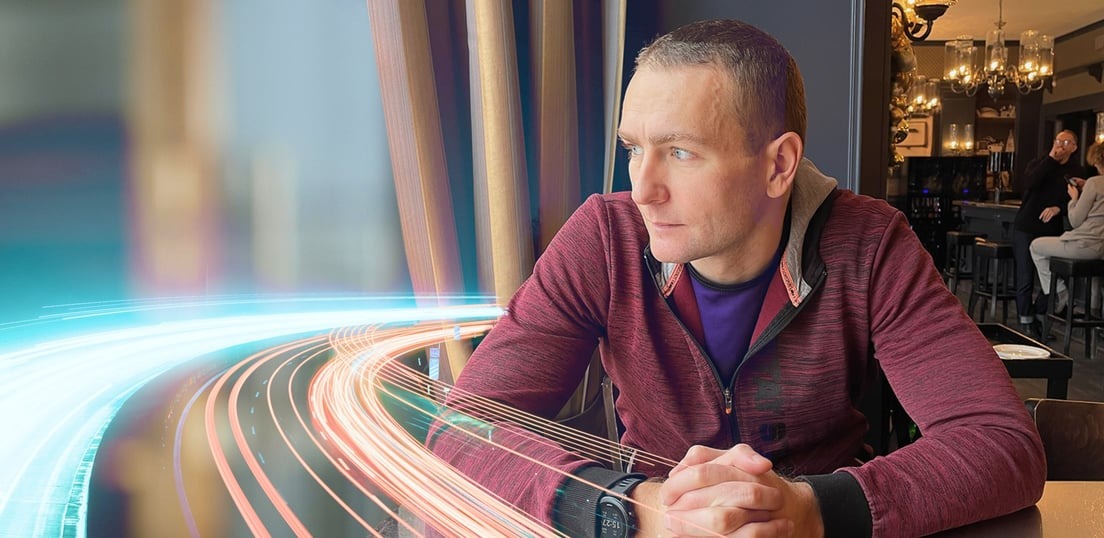 Photo: Aliaksandr Luchyts, the LeverX Expert
What Is SAP Support?
Expert comment: "SAP Support is a service that includes configuration, support, and maintenance of the entire SAP software implemented in the current IT landscape. It helps to reduce operational risks and get the most out of SAP implementation."
Why Is SAP Support Important to Business?
Fastest-growing companies need to scale quickly, which drives the growth in demand for additional SAP services. To achieve operational and strategic goals, they must provide an excellent technology stack, reliable technical support, continuous knowledge management, and measurable cost-effectiveness. Let's find out why leveraging SAP support services is crucial for businesses.
Improved business performance
Technology helps businesses to receive real-time data from multiple sources. With SAP, you can integrate, store, and process data within one platform, maintaining efficient system operations. This approach helps you reduce the time and resources spent on these processes and get a complete picture of your business performance.
Cost reduction
Versatility and integration with almost any process make SAP solutions unique. You can perform different business functions in one system. It means you don't have to spend money on maintaining multiple platforms. Besides, you save time and money on data collection, analysis, and processing.
Deep expertise and proven methodology
Full SAP technology stack, standard and customized support processes, and multiple scenarios are just a few of the aspects SAP Support service includes. You can choose only those meeting your business needs.
Convenience and accessibility
The SAP Support team is available 24/7. In case of any problems with the SAP system processes, the specialists assist with fixing the issues.
"The absence of SAP Support in an organization leads to performance issues, no user support strategy, system operation with legacy or non-standard processes, and unsatisfied users and a desire to abandon the system."
What Are the Three Levels of SAP Support?
The SAP Support service includes three levels that address different challenges and offer various opportunities.
Support Level 1
The initial level of service includes:
collecting all the necessary information about the client;

identifying and localizing current problems in the customer's system;

analyzing, and determining their consequences.
Support Level 2
The technicians accept and process a maintenance/repair request or pass it on to the next level of support. Support specialists can fix errors that do not require special system modifications and implementing additional solutions.
"The first and second levels can be combined if required. It means one expert team is engaged in the problems localization, analysis, and elimination of selected issues."
Support Level 3
At this level, experts eliminate problems that can't be resolved at the second level, as they require more experience from specialists, additional resources, and probably an appeal to the vendor.
"If there are any problems with SAP system performance, the customer sends us a request with an issue description and gets consultation from our technicians at a stated time. SAP Support service ensures that any SAP solutions implemented in the current IT landscape will function efficiently and allow you to get the most out of its performance."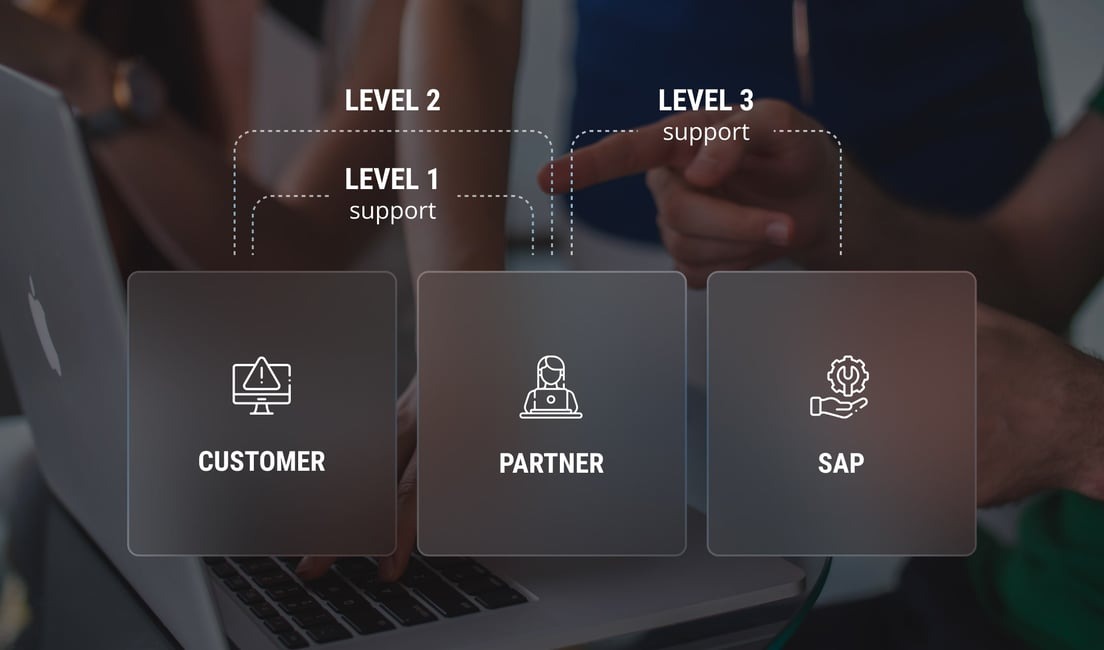 Source: SAP
Standard or Enterprise: LeverX SAP Support Packages
LeverX customers have two support packages available — SAP Standard Support Package and SAP Enterprise Support Package.
What's SAP Standard Support Package?
This package includes:
Customer SAP system monitoring

Database administration

Landscape backup

Maintenance of roles and authorities concept

Customer SAP system restore

Performance analysis of the current system

Expert support when deploying SAP systems

24-hour support for solving emerging problems
"Within this package, our expert provides a full range of services to deploy the SAP systems landscape, including creating and copying additional users and selecting the optimal hardware configuration."
Moreover, LeverX specialists implement:
Projects to modernize SAP systems (systems and databases update)

System backup

Projects to migrate SAP systems to other software platforms (including the transition to SAP S/4HANA)

Transport system configuration

Performance tuning of SAP systems

What's SAP Enterprise Support Package?
In addition to SAP Standard Package features, the SAP Enterprise Package also includes:
Integration of all solutions management throughout their life cycles

Development strategy of the customer SAP systems

All-round quality management methodology for the entire SAP system landscape including various technology platforms and applications

A strong foundation for enterprise service-oriented architecture (SOA)

Support for core business processes

Innovation and integration process management
"The availability of support packages doesn't mean that customers can implement them only in a fixed form. For each client, we can create an individual service package based on business needs. It can include services from both SAP Standard Support Package and SAP Enterprise Support Package."
Efficient Work of Your SAP Solutions Is in Expert Hands
Today, the LeverX team includes over 100 certified SAP experts with long-term experience in SAP solutions support. We support Financial and Accounting, Customer Relationship Management, Production planning, Extended Warehouse Management, Yard Logistics, and other SAP products.
For 10+ years, we have established the effective functioning of SAP solutions and helped over 30 clients get the most out of their implementation. In cooperation with an international mining and metallurgical group of companies, LeverX experts implemented and maintained the following modules:
With UzAuto Motors, the only manufacturer of a full range of vehicles in Central Asia, we have implemented and provided further support for an automated enterprise management system based on SAP S/4HANA.
In a Nutshell
The core responsibility of SAP support services is to help the system function smoothly and prepare it for possible changes in the future. That's why SAP support specialists are in touch with you around the clock.
If you are looking for a reliable expert team to keep your SAP solutions stable and efficient, please, contact our specialists! We will be glad to help you!