The Covid-19 pandemic that broke out at the end of 2019 posed a challenge for all business streams. Retail was one of the first industries forced to hastily reconsider its strategies and find new approaches and tools to retain its customers.
Top 9 Retail Trends: How to Increase Sales in 2021-2022?
The Covid-19 pandemic that broke out at the end of 2019 posed a challenge for all business streams. Retail was one of the first industries forced to hastily reconsider its strategies and find new approaches and tools to retain its customers.
In this article, we will consider the most promising contemporary retail trends that assist in not only retaining regular customers but also in winning new ones during the pandemic.
Artificial intelligence
Retail digital transformation has a long history. Changes that occurred thanks to digitalization increased speed, efficiency, and accuracy of all retail business processes. It is worth pointing out that this is artificial intelligence (AI) that underlies these results.
AI today delivers relevant data to businesses, helping them make the right decisions, continually improve their processes, and find new opportunities.
According to Gartner reports, 77% of retailers are going to use AI in their business operations. However, it doesn't mean that real employees will be replaced by artificial intelligence. What is meant here is that companies will work with data in its entirety to improve business strategies and personalized customer experiences.
The following are some of the scenarios of how to leverage AI in retail:
Chatbots based on AI.

They recognize the human language, imitate a conversation with support staff, reveal customer preferences, and, based on these preferences, provide new products or forecast demands.

Price adjustments

. AI visualizes possible outcomes of particular pricing strategies, collecting information about products, advertising, sales performance, etc.

Price forecasts

. Your customers know in advance how the price will be changing depending on demand, seasonal trends, product release dates, and other characteristics.

Search by image

. It allows uploading images of wanted products and finding similar ones in your store.

Virtual fitting room.

Allows clients to save time and choose an ideal

outfit

in a few minutes.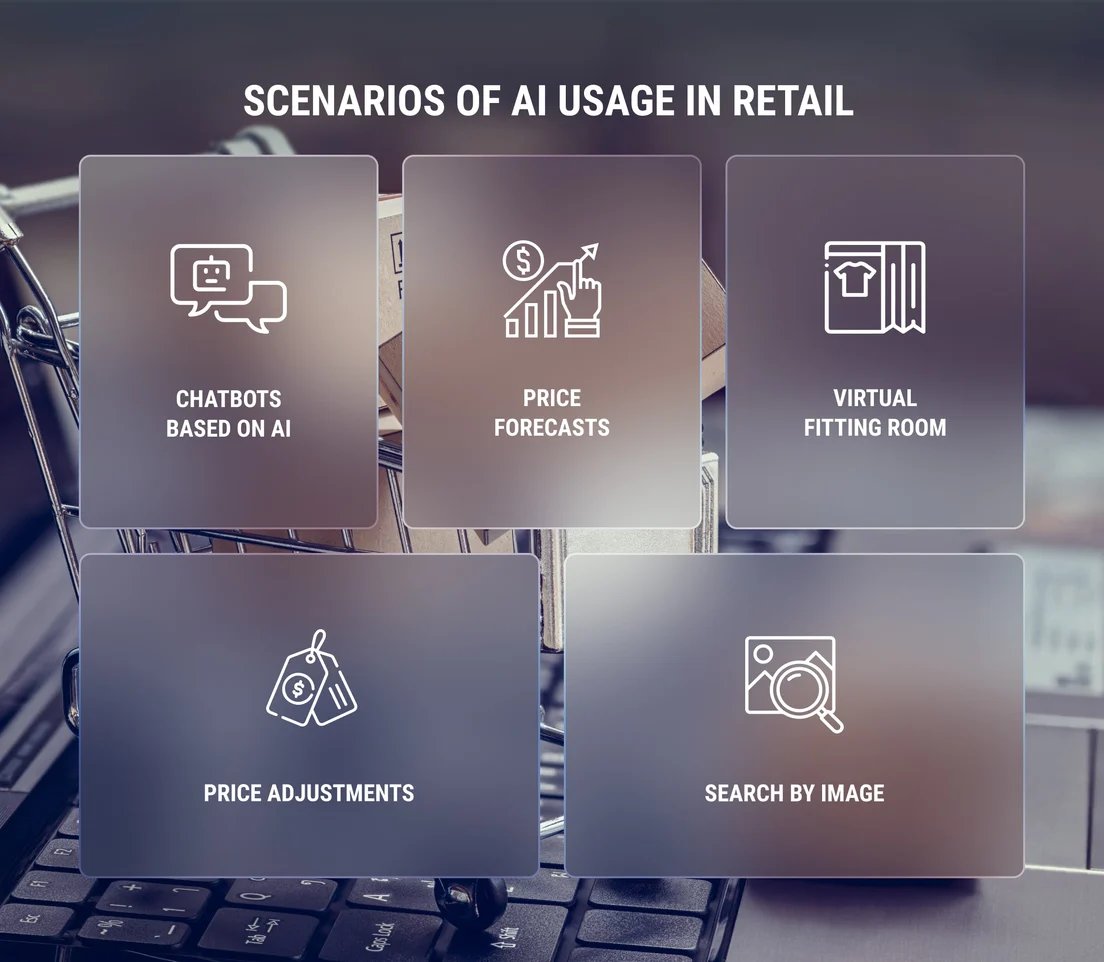 Visual (AR/VR) and voice commerce
Beautiful shop windows, the smell of new products, and the opportunity to look at the product before buying made offline shopping more advantageous. However, with the advent of visual commerce, everything has changed.
AR/VR technology in retail allows:
Streamlining online shopping (for example, buyers can "animate" a piece of furniture to see whether it will fit their interior).

Ensuring online-fitting.

Improving navigation in online stores.

Making personalized offers to buyers (for example, when they open the necessary department using enhanced navigation tools.)

Ensuring customers' interaction with goods without leaving the home.

Avoiding possible conflicts when a customer doesn't want to go to the offline store but is interested in personal service (for example, to virtually test drive a car).
As for voice commerce, opinions about its benefits differ. Some believe that the function is overvalued, while others state that voice commerce could well be the future. However, it's better to look at the figures than to dispute. According to Microsoft reports, 72 % of people use voice search. It's much faster and easier to say what you need than to type it into the search bar.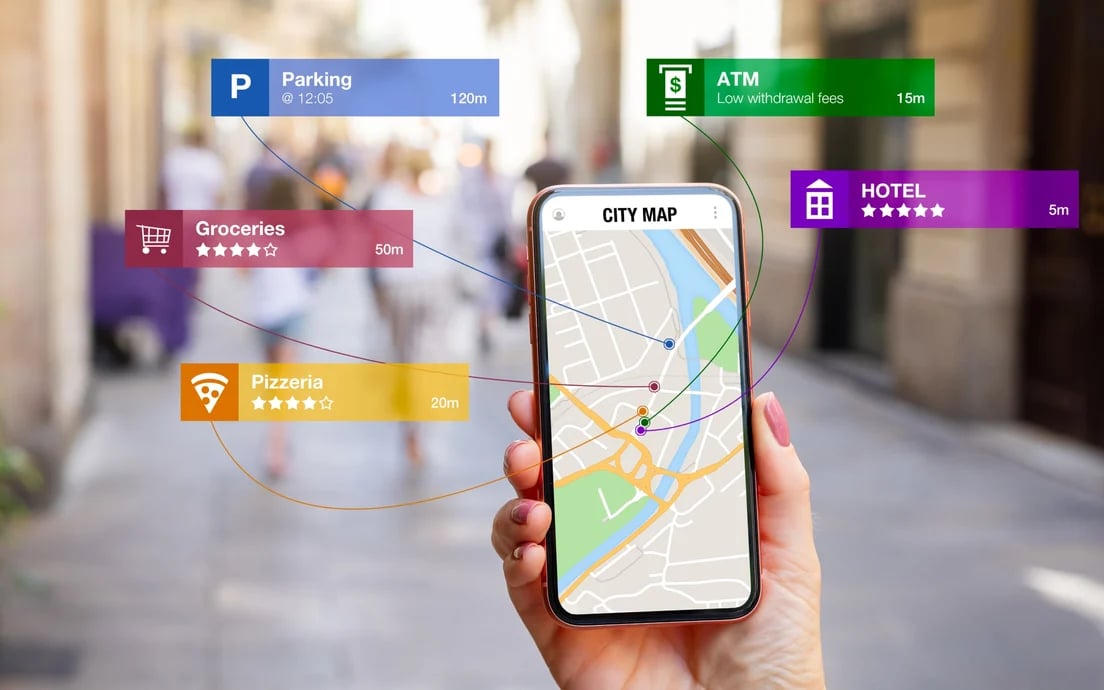 Personalization
Personalization in retail means coming up with a personal approach to each customer throughout the entire cycle of customer interaction. Retailers use historical data (for example, what other customers bought with a particular product), personal data, as well as product and customer analytics, to follow this approach. The main objective is to make customers feel special, strengthening their loyalty and improving the shopping experience.
Customer relationship management solutions will help to build proper interaction with regular and potential customers. In particular, SAP offers the SAP CRM solution for sales, marketing, service, and e-commerce, which allows you to keep in touch with your customers and provide them with necessary goods and services.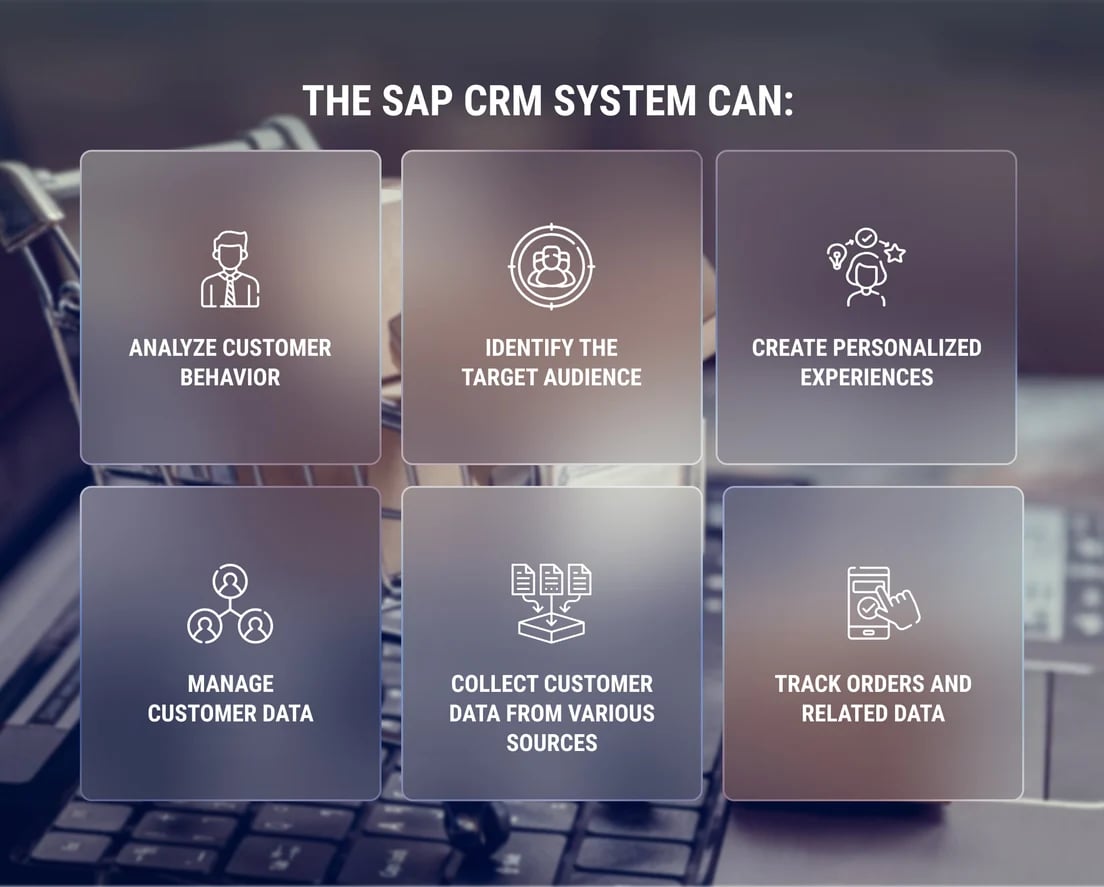 Thanks to our vast expertise, the LeverX team provides a wide range of services, from analysis and design to implementation and improvement of SAP CRM systems, both on-premises and in the cloud.
Promotion by influencers
Instagram, YouTube, TikTok, and Facebook have ceased to be just social networks for communication with friends and colleagues and have become powerful platforms for promoting brands and products. That's why retailers should interact with influencers who can have an impact on shopping behavior.
The value of working with influencers is not always easy to associate with attracting customers to regular stores and increasing purchases. However, if you have an online store, the audience of influencers can become your customers, as there's just one click from a promotional post to purchase on the site. The main thing is to find the right influencer for your product.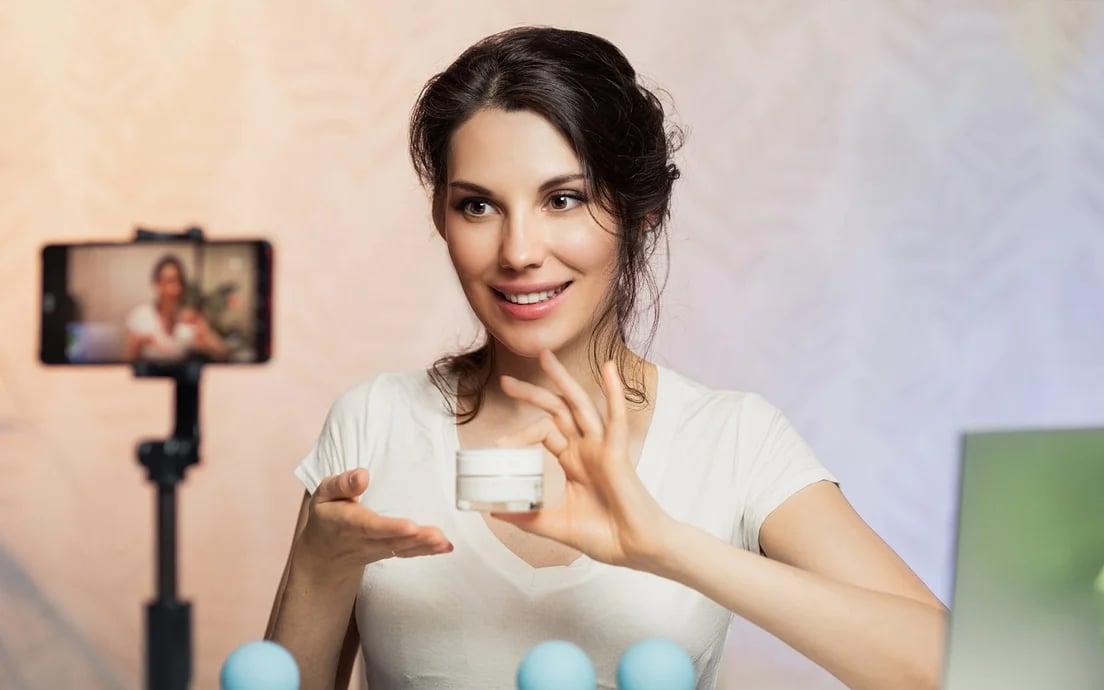 Omnichannel
An omnichannel approach in retail is focused on constant customer service, regardless of whether they are shopping through a mobile application, a website, or in an offline store.
Why is this so important? According to Harvard Business Review, 73% of shoppers use multiple channels when purchasing. For example, customers study information about a product on the Internet before buying it in an offline store. And vice versa, when they see the desired product on the store shelf, they check information about it online.
The omnichannel approach allows the focus to be placed on the customer experience as a whole rather than on individual experiences through various channels.
Besides improving the customer experience, the omnichannel approach also helps:
Increase traffic and sales.

Increase customer loyalty.

Improve the quality of collected data.
Social Commerce
Another social media trend is social commerce, which has turned Instagram, Facebook, and other social networks into shopping malls. During the pandemic, this type of commerce has especially gained in popularity: sales in social networks for 2021 increased by 35% compared to 2020 and amounted to $36 billion.
This boom is easily explained: customers feel safe when shopping online. Add to this the ever-increasing time people spend on social media, new features that make shopping on social media convenient, and the opportunity to attract new audiences in less than no time, and you get a powerful tool for optimizing the sales process.
Contactless Shopping
Although contactless technologies have been around for more than a decade, the Covid-19 pandemic has accelerated their development and pushed them to become an integral part of retail digital transformation, as buyers today want to shop in a safe and healthy environment.
However, the term "contactless shopping" is generic and includes several approaches:
E-commerce
This includes online stores and regular stores with their own online version, which allows you to shop without leaving your home. In this case, service is contactless until the receipt of goods (for example, drone delivery launched by Amazon).
The SAP Commerce solution is a reliable e-commerce platform. It simplifies the creation of e-commerce projects and responsive e-commerce websites. The LeverX team can help you implement the solution and customize it to your requirements so that you gain maximum benefits for your business.
BOPIS (Buy Online, Pickup in Store)
This approach, being a new retail trend as well, allows shoppers to pick up pre-selected goods at the checkout instead of wasting time searching the store and queuing up. It also reduces physical interaction between customers.
Pickup Window
Customers place an order online or by calling and then meet with a company representative to pick up the order. In this case, the buyer only interacts with the employee.
Contactless payment
One-click payment or payment via mobile allows customers to minimize contact with cash registers or keyboards, which is especially important in crowded places.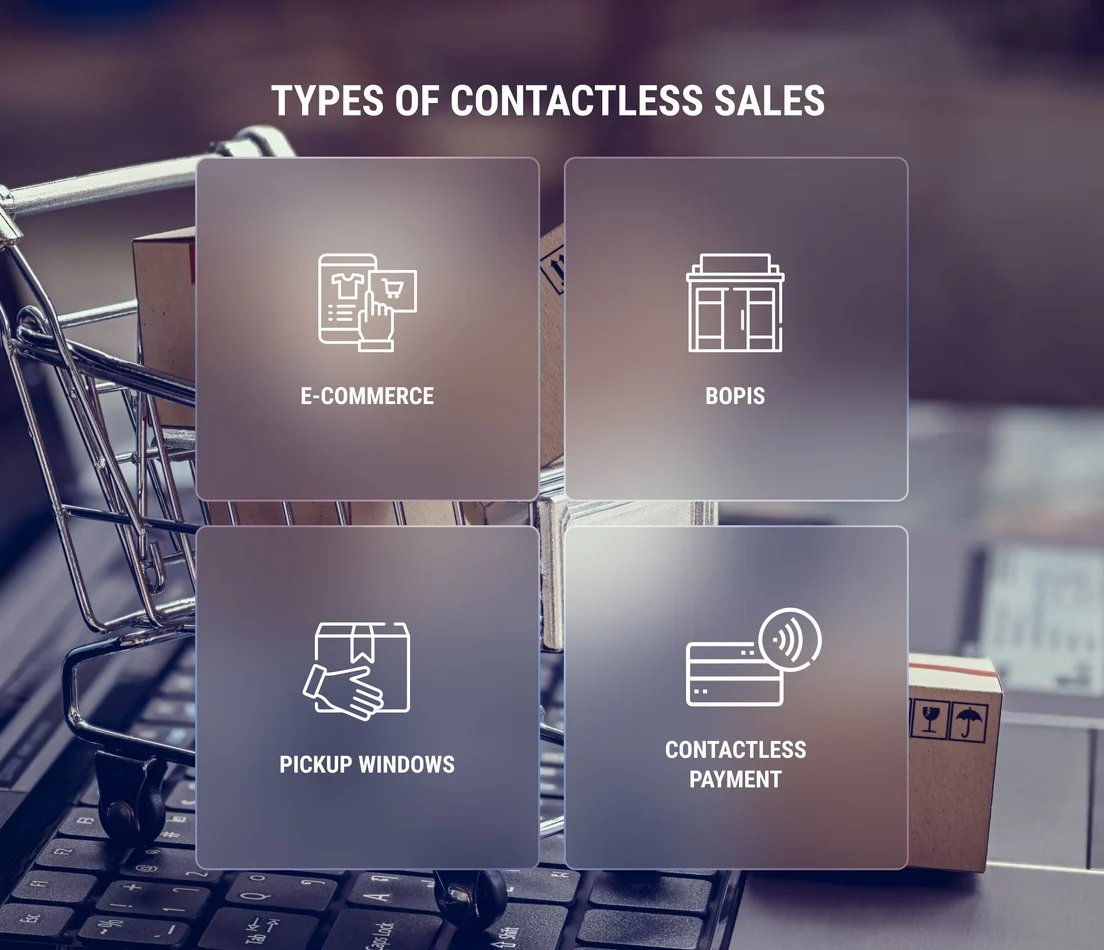 Pop-up shops
This is an option for retailers who sell seasonal products or want to take advantage of a fashion trend, as the demand for pop-up store products is usually short-lived or associated with an event or holiday. Pop-up shops are particularly popular in the clothing and toy trade.
The main advantages of such stores are:
Low financial risks. You sell what is really in demand now.


High profitability

due to the product popularity and low rents, since you rent space for a short period.
An opportunity to increase the number of channels to interact with customers.

This is an option for retailers who aren't aimed at seasonal or popularity of products, but work all year round. As buyers of seasonal shops report, the advantage here lies in the feeling of exclusivity of the product.
Sales Through Online Trading Platforms
Online marketplaces allow selling products without launching your own online store, which also helps to avoid high costs in the initial stages. One example of a marketplace is Amazon, the largest online retailer in the world. According to statistics, more than 200 million unique visitors make purchases on Amazon every month.
However, the number of users is not the only advantage of this platform:
Amazon helps retailers promote their products and grow their customer base.

You can go global. Amazon operates in 13 countries, and products are shipped to over 100 countries around the world.

Trading on Amazon doesn't require high marketing costs.

You don't need to worry about storage and delivery, as Amazon will do everything for you.
Moreover, the marketplace reputation can also benefit your business, as the higher the reputation, the more trust you will gain from the marketplace users.
Digital transformation of business and digital solutions in retail provide a deep understanding of customer needs, a high level of personalization, and an individual approach, not just in words but in practice.
With its deep expertise in retail and a wide range of tools and solutions, the LeverX team will help you increase sales, enhance your business efficiency, and hence, the loyalty of your customers.