The use of product lifecycle management is a basic prerequisite for acting faster, more flexibly, and more cost-effectively in a successful product launch. Read this article to have all questions answered about PLM.
Effective Software For Product Life Cycle Management (PLM)
One of today's biggest business challenges is managing the increasing complexity of products and processes. Primarily this refers to the product life cycle, which is an iterative process with possibly hundreds of change requests from internal teams, suppliers, and customers — all of which must be considered.
The solution is a structuring and systematization of the product lifecycle management processes in the company. How does that work in practice? Let's dive into the details of the PLM.
What Does PLM Mean?
Product lifecycle management (PLM) describes a systematic approach that encompasses the management of a product and its development over the entire product lifecycle. The process is derived from product data management (PDM) but goes beyond its scope.
How is PLM Used?
PLM software integrates people, business processes, and IT systems to manage products from development throughout their lifecycle.
PLM supports idea generation through development, production, market launch, product versions, and out-of-the-market. The PLM system streamlines development and makes workflows smoother and more efficient by eliminating bottlenecks.
Product lifecycle management tools support the creation and management of all the data a company needs in the various phases of the product lifecycle, comprising information from both the virtual and physical worlds. Everything is always up-to-date and centrally available in a single source-of-truth version.
The PLM system bridges human and system barriers, such as departments, disciplines, applications, and integrations. It centralizes data and provides accurate, up-to-date information to anyone — whenever they need it and wherever they are.
PLM is more than just part of the IT infrastructure. Used correctly, PLM is part of an overall strategy for sustainable growth and competitive differentiation. Now more than ever, assessing current and future business requirements is critical to ensuring that the PLM process is aligned with the company's business strategy.
What Type of Software is PLM?
A modern PLM system is cloud-based, fully configurable, and easily accessible from anywhere worldwide via a PC, laptop, or smartphone.
Cloud-based SAP PLM software updates product changes, advancements, and industry regulations to be met automatically and in real time. As a result, companies no longer need an IT department for updates and integrations. Thus, they can spend more time doing what teams do best: developing products.
Cloud-based PLM software creates efficiencies by ensuring that products get to market faster and by tracking data and processes. This enables higher product margins to be achieved — all in the cloud.
Core Functionalities of SAP Product Lifecycle Management
With PLM software from SAP, you can build a risk-resistant and sustainable supply chain that delivers actionable data and supports product innovation, enabling your workforce to reach their full potential.
SAP S/4HANA for product compliance
SAP S/4HANA helps you minimize risks by embedding compliance throughout the entire product lifecycle, from early design to sales and distribution. SAP S/4HANA helps you manage regulatory and sustainability requirements, track registrations and substance volumes, classify products and create compliance documents. Additional functionality includes packaging, transporting, and storing hazardous materials properly with accurate labeling.
SAP Enterprise Product Development
With the new SAP Enterprise Product Development solution, SAP offers a solution that seamlessly integrates systems engineering methods into the SAP system landscape and PLM toolchain. In addition, integration with real-life multi-system landscapes is ensured. As a result, product innovation is accelerated with the help of simultaneous collaboration. Additionally, requirements-driven product development and actionable live insights become usable across the enterprise. Implementing PLM scenarios with closed-loop engineering is part of innovative digitization strategies.
SAP Product Lifecycle Costing
SAP Product Lifecycle Costing is a solution that calculates costs and other dimensions for products and quotations in the early stages of the product lifecycle. It allows for comparing various price sources and strategies to identify cost drivers, e.g., ERP, purchase, and exchange rates.
SAP Portfolio and Project Management
SAP Portfolio and Project Management supports your company in strategic and operational project and portfolio management. It supports you in planning, monitoring, and managing all project activities throughout the company.
SAP Project Management
SAP PM is a project management tool for demanding projects. Through its integration into the SAP ERP system, obtain full access to all logistics processes of your company and take advantage of the unique controlling possibilities that SAP offers. In this way, you can quickly create and calculate multi-level customer projects and invoice investment projects directly into asset accounting.
SAP Guided Structure Synchronization
To keep product structures or different parts lists synchronous during change processes, SAP GSS compares them automatically or partially automatically.
SAP Change Management
A change request by the customer or product management in-house triggers a complex change process that extends to all company's locations and departments, such as procurement, logistics, product management, design, and production. Change management software offers the possibility of supporting change processes through automated workflows, thus helping to eliminate avoidable errors timely.
Material Master
The SAP Material Master is the core of many SAP processes. Thanks to its visual concept on various organizational units, it is powerful and flexible, recording all relevant product data of each component and controlling the necessary processes.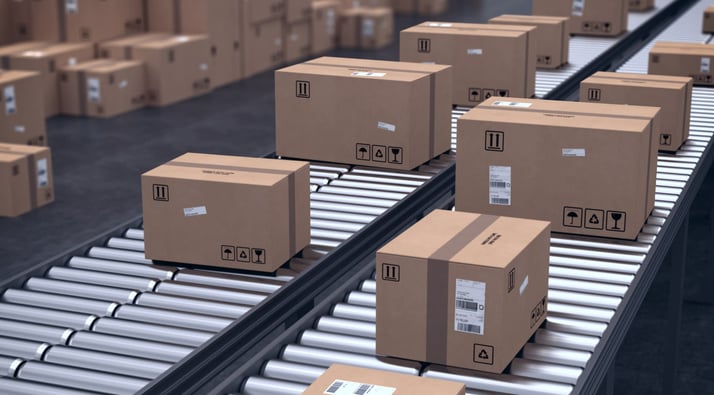 Why is PLM Software Important?
Companies need to make their product development processes faster and more productive in a global environment that requires greater responsiveness to change, customer needs, and shareholder demands. But it's about more than bringing new products to market in the shortest possible time. How well a company masters the different phases of product innovation and development is essential to its success.
Because the product price is only determined in the development phase, the introductory phase determines whether companies can achieve high sales and a higher margin than later newcomers.
However, managing each of these phases can be challenging. All parts of the product life cycle — from product development to post-go-live maintenance — are cross-departmental and can even span multiple companies. This problem becomes even more complex with the increasing trend toward outsourcing, which requires cooperation among large networks of external business partners, suppliers, and development partners.
With SAP PLM, you get an end-to-end solution that helps your company achieve its product development goals. The integrated product lifecycle management system provides the technological infrastructure to meet these challenges and allows product and process information to flow flexibly within and across company boundaries.
PLM Software Tools
Industries. PLM systems are powerful solutions for retailers, brands, direct suppliers, manufacturers, and producers facing the complexities of design and manufacturing, globalization, as well as the need to develop and sell goods quickly. Modern enterprises need a tool that supports collaboration between internal employees and external partners, regardless of location. Investing in the right PLM solution helps companies take control of their future.
Numerous industries and companies use PLM tools for flexible production. According to the 2019 PLM Market Industry Analysis report, the following industries use PLM tools:
Aerospace and defense industry
Automotive industry and transportation
Electronics and technology (electronics, high tech, high tech devices, semiconductors; telephony/satellite/electromechanical; medical devices)
Manufacturing, assembly, and sales (industrial & heavy equipment, retail)
Process industries/consumer goods (pharmaceuticals, consumer packaged goods, including food & beverages)
Chemicals
Utilities
Construction, infrastructure, shipbuilding
Other (financial industry, insurance, and services)
Internal teams. Every team and department at every level of the organization benefits from a PLM system. The centralized software optimizes and facilitates the most critical processes in your company and enables all employees to exchange information and work creatively with accurate product data in real-time.
External teams. PLM supports secure collaboration with suppliers, manufacturers, vendors, and other external stakeholders such as agents and freelancers. Businesses can easily share necessary information, and suppliers are granted instant access to the data needed.
Product Lifecycle Process: The Heart of PLM

Why Should a Company Implement Product Lifecycle Management Software?
There are several reasons why a company should use PLM solutions:
1. Maximize profits
Maximize the success of your products by closely tracking the different stages of the product lifecycle and taking appropriate actions to maximize profits.
2. Optimize resources
Use your resources more effectively by ensuring they are focused on the right products and projects.
3. Increase customer retention
Understand and respond more effectively to your customers' needs and wants. This leads to higher customer loyalty and satisfaction.
4. Improve innovation
Constantly improve and innovate your products to differentiate your company from the competition.
5. Minimize risk
Identify risks early in the process and take appropriate measures to minimize them. This protects your company from possible financial losses.
6. Increase flexibility
React quickly to changing market conditions or customer needs by flexibly adapting your products and projects.
7. Increase overall efficiency
Optimize your processes and procedures, thereby increasing your efficiency.
8. Shorten time to market
PLM tools help your design teams work faster thanks to centralized access to real-time data and developments. Regardless of their physical locations, your product teams can collaborate as if they were all in the same room.
8. Reduce costs
Increase your ROI by improving time-to-market, overall efficiencies, and specific savings in manufacturing-related costs. Fewer data errors in the design process ensure that manufacturing, planning, purchasing, and procurement can work with the correct version of a specification.
Differences Between ERP and PLM Systems
PLM software is often wrongly compared or even equated with an ERP system. However, an ERP system works fundamentally differently and implements different processes. ERP systems standardize product data creation and ensure the proper forecast calculation. They thus provide an interface between supply chain management, product data maintenance, and logistics.
PLM systems, on the other hand, accompany creative minds during the development, manufacture, marketing, and dismantling of innovative products. While a standardized process also characterizes them, they must leave enough room for creativity so that new products can emerge.
A holistic product life cycle management software comprises a specific working method, experts, and various tools. Product lifecycle management is a strategic method that accompanies development throughout the lifespan of a product. Important data and development steps are recorded from the product idea, through production, to disposal. A corresponding PLM system creates a central knowledge database, enabling collaborative and sustainable cooperation.
PLM Implementation
The LeverX project to develop a PLM roadmap goes through three phases:
1. Scope & prioritization
Collecting, classifying, and evaluating relevant topics, and determining dependencies/feasibility.
2. Current state & target concept
Conducting the current state analysis and developing the fields of action and work packages.
3. Milestone plan
Creating a PLM roadmap and planning a proposal for subsequent phases.
The results and recommendations are usually presented in a final presentation. This includes orientation about the required software, licenses, consulting services, and training.
Conclusion
The fastest reaction to market fluctuations and reliable customer proximity are decisive success factors for companies of any size. Why not respond to customer requests in real-time? SAP PLM gets you there faster and lets you be at the forefront even during digitization, automation, and Industry 4.0.
The right PLM strategy creates the conditions for sustainable business processes — from MVP to market. The LeverX team can accelerate your entire workflow, so contact us any time. Let's tackle it together!