The pharmaceutical industry played a unique role in the world's response to COVID-19. However, several problems in the field came to light. Let's explore how pharma industry companies can use PLM to combat them.
PLM in Pharmaceutical Industry: How to Achieve Faster, Easier Process Monitoring
During the long and successful history of the pharmaceutical industry, countless people have received timely help and previously impossible treatments. Significant steps in biopharmaceutical research have reduced patient mortality, and the share of pharmaceutical companies in the global marketplace has increased.
However, in recent years pharmaceutical companies have faced unprecedented challenges, and fundamental problems have been identified. What are the stakes facing the pharmaceutical industry?
In this concluding article in a series of three devoted to product lifecycle management (PLM), we shall discuss the state of the pharmaceutical industry today, discover the benefits of pharmacy software for business, and determine how companies can use intelligent networking to succeed.
What are the Most Pressing Challenges of the Pharmaceutical Industry?
The COVID-19 pandemic has revealed weaknesses in the sector's global supply chain, and for now, regular workflow is far from ordinary. Although consumer confidence is still recovering, the market is optimistic: the global pharmaceuticals showed a compound annual growth rate (CAGR) of 9.1% and grew from $1454.66 billion in 2021 to $1587.05 billion in 2022.
Moreover, the pharmaceutical industry is forecasted to grow at a CAGR of 6.7% over the next five years. Technological progress will determine the vector of this growth. All systems and equipment must be connected digitally using AI-driven tools to run, control, and improve the drug manufacturing process. The primary goal of active businesses is to put newly developed technologies in place to keep up with demand – and already in use by the time U.S. FDA guidelines become regulations.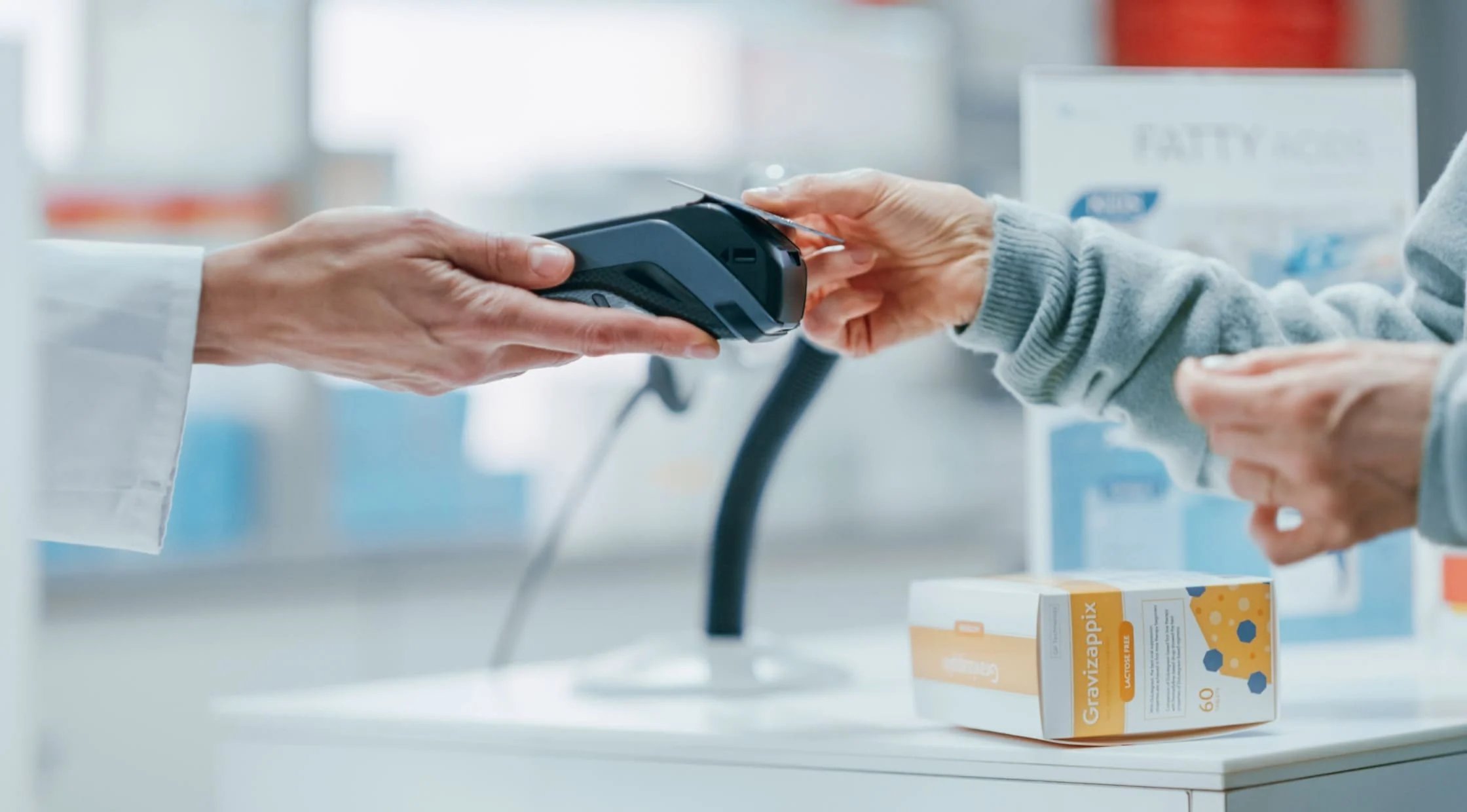 Despite market growth, all the world's companies in the industry and their segments are subject to risks due to supply chain disruptions, reduced consumer confidence, transitioning from onsite to hybrid clinical trials, and other reasons. Therefore, before discussing whether you need a PLM system, it is better to know the challenges pharmaceutical manufacturers currently face.
No single source for product data
In one of the latest articles about discrete industry challenges, we discussed problems that occur due to poor data integration. For example, If a mistake is made in the process, it can become a larger problem when integrated into the overall database. Thus, product data might soon become outdated or completely misleading, reducing decision-making effectiveness at all management levels.
Exchange of information and technology transfer
The creation of medical products takes more than one manufacturing step. Of course, control must be established at every stage, from scaling and validation to quality assurance and final approval of manufactured products. Effective full-cycle development of drug manufacturing involves close collaboration among multiple interrelated activities.
Risk and quality management
Predicting risks and managing product quality is difficult without up-to-date data, which is still a pressing problem for many pharmaceutical businesses. Enhanced product quality management involves incorporating and managing quality throughout the product development and marketing processes.
Packaging
Pharmaceutical packaging is strictly regulated and must contain the legally required information for all medicinal products. Moreover, pharmaceutical companies are required to comply with numerous regulatory and language requirements, as well as combat counterfeit products.
Another big challenge is developing and producing advanced therapies. Cell and gene therapy pipelines are growing, and their complexity requires new methods and real-time analytics to ensure the efficiency and predictability of the process. Manufacturers need an end-to-end linked bioprocess.
The solution is a single base for all packaging components, including logos, illustrations, and information about the drug to help increase the efficiency of creating the proper packaging, considering all regulatory requirements.
Significant PLM Benefits for Pharmaceutical Businesses
The PLM systems were initially created for product lifecycle management. However, the technology can improve your company's key indicators when appropriately used. Below you can see the most valuable PLM benefits for the pharma industry.
PLM implementation helps pharma businesses monitor financial performance and increase competitiveness. The solution is equipped with all the necessary tools for effective product management and makes your company more flexible, thus moving it to the next level.
In addition, with a single source of truth that a PLM system ensures, you can efficiently create and manage recipes containing information about the drug products. By using PLM together with the recipe development system, pharmaceutical companies can:
1. Ensure standardization and quality
In an industry where standardization and quality are paramount, there is a need to simultaneously ensure high product quality while reducing material costs through lean and efficient use of intellectual property (IP). PLM helps with this.
2. Streamline product development processes
A PLM solution makes your company more flexible in terms of business. It streamlines product development processes to align with project goals and market needs by maintaining traceability from product ideas through commercialization to product phase-out.
3. Improve collaboration
A PLM platform acts as a collaborative environment, empowering your people to more efficiently manage collaboration with key suppliers and partners, involving them earlier in the development process and thereby improving communication to free up more time for innovation.
PLM in Different Industries: What Lies Ahead for the Technology
In the previous articles on our blog, we covered other PLM-related challenges regarding the food and beverages industry and the discrete industry. They paved the path to this article which logically reflects how the idea of lifecycle data management is spreading deep into the established mainstream of major companies.
As a reminder, we discussed the main PLM modules and how to track and manage product development execution effectively in different workflow scenarios. SAP Product Lifecycle Management's approach to manufacturing differed from those typical for staff working in-house and siloed software solutions used years ago. In the modern approach, drug development portfolio management and integrated quality management as a whole have come a long way.
In Conclusion
PLM is no longer the latest technology on the market, but there are many prospects for its development. The increasing use of Industry 4.0 strategies in manufacturing has led to rapid product and customer data growth. Therefore, the holistic, automated, connected, and streamlined system created for managing a product from scratch to launch became applicable in any manufacturing industry.
PLM is one of the most influential foundations of a digital enterprise which is becoming an integral part of Industry 4.0. The level of PLM adoption moves the company closer to the new standards. Within the pharmaceutical industry, it provides, among other things, patient-oriented solutions, digitally networked manufacturing, and a resource-efficient sustainable economy.
But remember that implementing an innovative software solution is not enough to run production processes independently. With diverse clients in multiple industries worldwide, LeverX experts are always ready to assist with your digital transformation.