Retail is one of the most fast-changing industries. But new opportunities go hand in hand with new challenges. Let's find out what issues retailers still face and how they can be overcome.
Four Challenges You Still Need To Overcome in Retail in 2022
Influenced by various factors, the retail industry is constantly changing. Fierce competition, customer loyalty and retention, rejections, and product returns are external challenges that retail may face today. But internal processes and their effectiveness and cost reduction in different business lines are also important.
So what is inside the business? What internal challenges do retailers need to overcome? Let's consider them and find the ways to address them.
#1 Order Processing Acceleration and Client Service Improvement
The faster you process and deliver orders to your customers, the higher the level of client service we can talk about. Therefore, it's safe to say that these two processes are interrelated.
But despite the abundance of innovative technologies, the retail industry is still suffering losses due to challenges in these business lines. Among their leading causes are manual work, outdated data on stocks, and a lot of human errors.
How Can SAP Help?
A single merchandise management system with real-time balance calculation based on SAP S/4HANA Retail for merchandise management will help solve this problem. Here are three examples of what this solution can offer:
5-10% fewer markdowns.

If you specialize in seasonal goods, adding them to an assortment in time is crucial.

SAP S/4HANA Retail for merchandise management provides more efficient season management and optimized ordering

3-5% fewer stockouts. The solution helps reduce the financial losses related to delayed delivery of seasonal goods. Moreover, the total supply chain planning costs are reduced by 10-20%
10-15% lower inventory costs. Today it is typical for retailers to store inventory data in disparate spreadsheets where the information is either updated infrequently or not. With SAP S/4HANA Retail for merchandise management, relevant data is stored in one place. This approach provides a 30-40% greater inventory accuracy.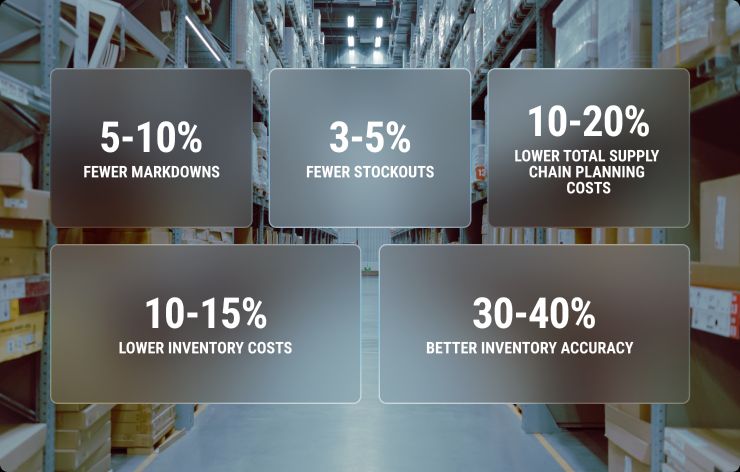 Source: SAP Benchmarks
#2 Monitoring Level Improvement
Retail is one of the most fast-changing industries, and delayed response to emerging market situations can cause severe losses. What can prevent retailers from making prompt and informed decisions?
For example, low level or complete lack of control over sales orders execution, challenging stock balancing, and goods substocking throughout the entire supply chain.
How Can SAP Help?
SAP S/4HANA Retail for merchandise management provides supply chain transparency from the first mile to the last and helps you manage scarce stock with the substocking and supply assignment. This solution ensures a timely supply of required goods in stores and to buyers.
Retail supply chain management includes:
Comprehensive supply chain planning

Inventory management

Retail logistics and track and trace capabilities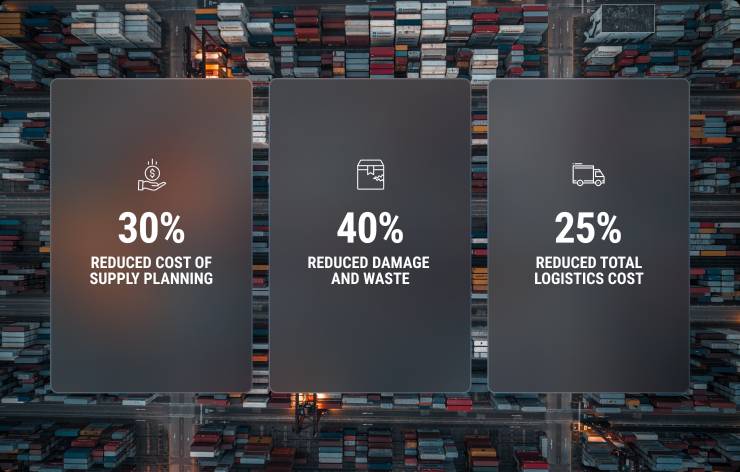 Source: UKISUG
#3 Support of Various Sales Scenarios
The COVID-19 pandemic has made substantial adjustments to the standard "store-customer" scenario by adding new ones: order — assembly — delivery, order — assembly — self-delivery, showroom — delivery, etc. However, retailers should ensure the system's readiness for sales under various scenarios simultaneously.
How Can SAP Help?
With SAP S/4HANA Retail for merchandise management, you quickly meet the rising customer expectations regardless of the interaction scenario.
This solution:
Provides a frictionless and consistent experience across all channels.
Equips you with all the required, real-time customer and inventory data.
Allows you to implement mobile POS and self-checkouts.
Supports innovative store technologies.
Helps to create digital storefronts.
Provides new

e-commerce opportunities

.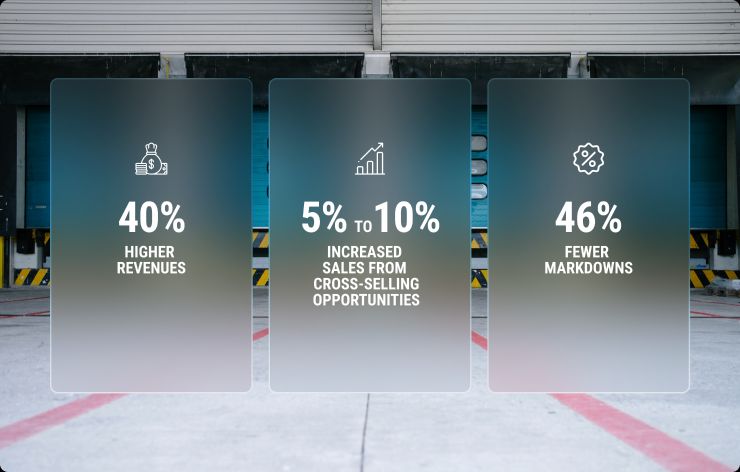 Source: UKISUG
#4 IFRS and Local Tax and Managerial Accounting in a Single System
To be competitive in the dynamic market, you should align all your business processes, including accounting and finance. And the bigger your business, the more challenging this will be. Implementing additional revenue and expense recognition rules, group operations and reconciliation, inventory control, and master-data integration — is it possible to combine them within a single system?
How Can SAP Help?
SAP S/4HANA Cloud for finance runs fast, highly automated accounting processes, ranging from reconciliation and reporting to IFRS and local legal compliance. It helps you:
Record real-time financial transactions.
Automate accounting process, including revenue and expense recognition.
Coordinate closing processes across multiple branches.
Improve compliance and gain transparency. Combine actuals, plans, and predictive data into one general ledger.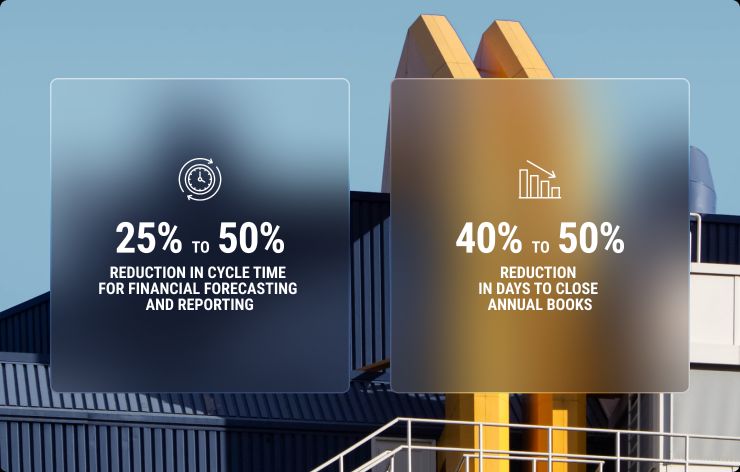 Source: UKISUG
The Bottom Line
Thanks to 19+ years of close collaboration with SAP, the LeverX team has deep expertise in SAP products for all the retail sectors. Our experts provide the full cycle of development and integration services and can join your project at any stage, from design to implementation and support.
Contact us to overcome all your business challenges together with the reliable partner!