The LeverX experts explain why employees quit and share their insights on retaining the company's best talents.
Why Do Good Employees Quit in Three Years?
Did you know that the employee turnover rate has increased to 53% in the last two years? This is 20% more than before the COVID-19 pandemic. According to Deloitte reports, only 39% of managers and 29% of ordinary employees are satisfied with their professional development in the company. Moreover, 40% of employees leave the company during the first year of employment.
Such indicators make employee retention one of the TOP 3 challenges of today's business.
But why do employees quit? What do businesses do wrong? Is it possible to rectify the situation? At our recent webinar, the LeverX experts considered these questions and shared insights on possible solutions.
We'll cover the most exciting blocks of the webinar.
How Long Do Employees Work for One Company?
The length of time an employee stays at one job depends on several factors, such as:

For instance, according to the Bureau of Labor Statistics, younger employees change jobs more frequently than older ones. In the service sector or food service, employees have a lower tenure, and people with legal, architecture and engineering occupations have a longer one.

Watch the video to learn more about the employee length of time worked in one company.
Why Do Employees Quit?
According to the Built In report, replacing employees in a technical field costs the company 100-150% of their salaries, and replacing employees in a senior position costs the company 213% of their salaries.

Prevention is better than a cure, but we need to know why they leave to avoid the costs of searching for new experts. You can find this information in the webinar recording.
How Do Companies Retain Employees?
As mentioned, the common reason companies lose their employees is low salaries. Increased wages can retain an expert in the company, but the question is for how long. Besides the money issue, various personal reasons may prompt a search for a new job. These are team climate, no freedom of decision-making, lack of opportunities for self-development, no career advancement, etc.

Watch the webinar recording to find out what else companies can do to retain their experts.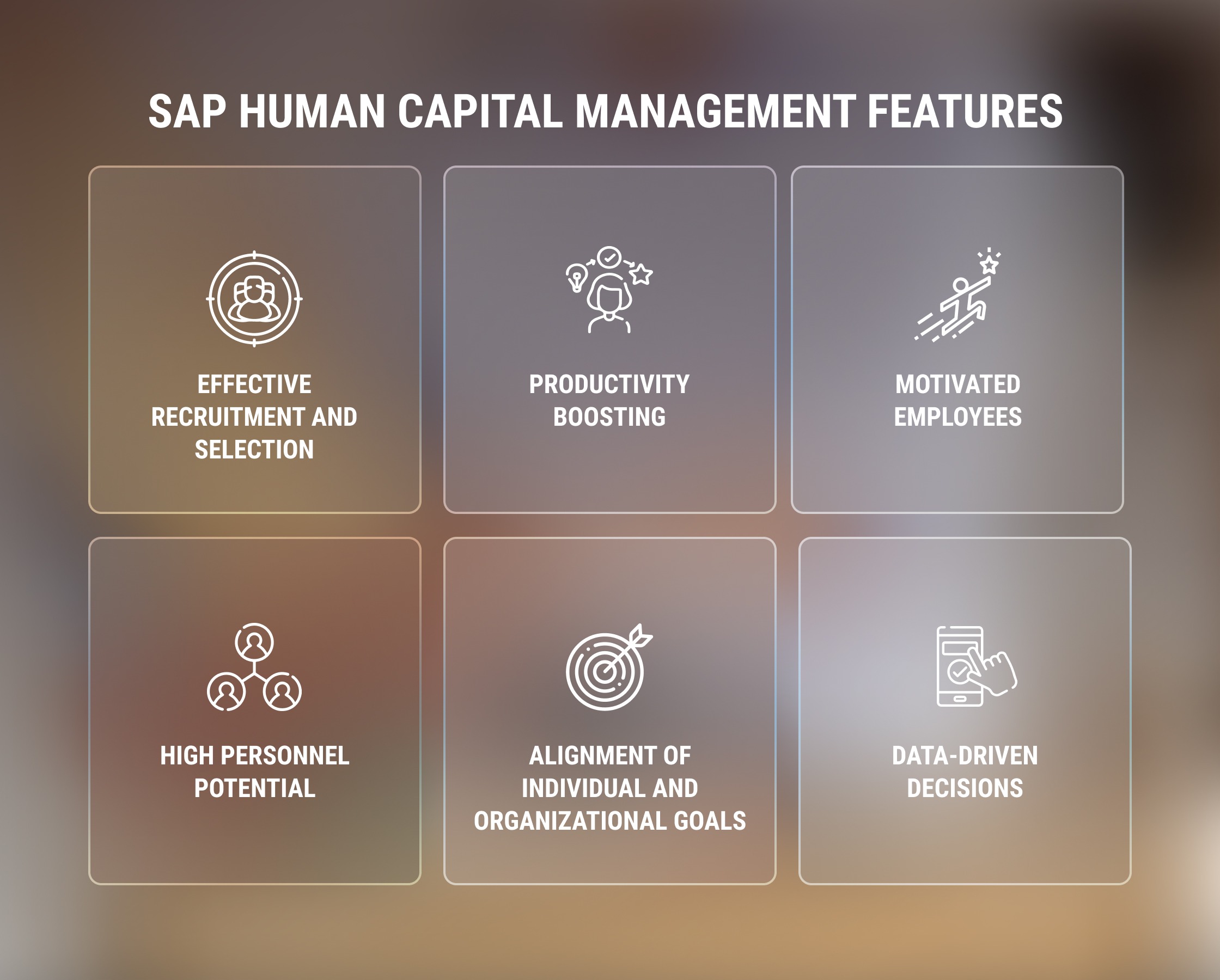 How Can SAP Help?
According to Forbes, companies with comprehensive employee training programs get 24% higher profits and 218% higher revenue per employee. But achieving this target is only possible with comprehensive software.

SAP Human Capital Management (SAP HCM) supports complex HR processes, ranging from recruiting and hiring to employee development and retention. It offers such features as planning, analytics, operational workforce management, formation and development of human resources, cooperation, and communication management.

The LeverX expert, Polina Kisel, covers all the software components and features and explains how companies can benefit from them. Find the insights from the webinar recording.
The Bottom Line
The company's highest value is its employees; they are the key to business growth and success. Contact our experts to learn more about cutting-edge software for efficient human capital management!
Also, follow our upcoming events, where we share our experiences and insights on various lines of business.
Find More on the Topic