What is the company's most important asset? Money? Raw material? Machinery? Or maybe licenses and certificates? All these are undoubtedly essential parts of the company's assets. However, the highest value of a company is the employees, they are the key to business growth and success.
"Big Quit" Causing Businesses to Lose Millions of Dollars and What You Can Do To Avoid That!
What is the company's most important asset? Money? Raw material? Machinery? Or maybe licenses and certificates? All these are undoubtedly essential parts of the company's assets. However, the highest value of a company is the employees, they are the key to business growth and success.
Every company director or manager wants to staff the team with experienced, highly qualified specialists. Most companies successfully hire highly-qualified employees but then neglect that employee's development and growth in the company. The value comes from ensuring each employee has the opportunity to grow professionally.
According to Deloitte reports, only 39% of managers and 29% of ordinary employees are satisfied with their professional development in the company. Moreover, 40% of employees leave the company during the first year of employment due to the lack of opportunities for growth and knowledge and skill improvement.
Let's take a look at other negative consequences a lack of investment in employee development can lead to, and how to avoid them.
"Big Quit" and Continuous Losses on Recruitment
"Big Quit" refers to the economic trend when employees leave their jobs at or near the highest levels on record. More than ever employees are on a hunt for greater salaries and benefits, as well as professional growth and development.
According to the Monster report, 95% of respondents are considering changing jobs. Meanwhile, 45% of the pollee would continue to work for their company if it provides the additional professional training. However, only 29% of companies today have a clear learning and development strategy. The lack of such a strategy is one of the main reasons why so many employees feel undervalued and underdeveloped in their field. This inevitably leads to mass resignations.
How to reduce employee turnover by 31%?
According to the Built In report, replacing employees in a technical field costs the company 100-150% of their salaries, and replacing employees in a senior position costs the company 213% of their salaries. Replacing an employee cost way more than retaining qualified employees, which is why businesses should retain qualified employees by offering them every chance for professional and career development.
SAP SuccessFactors, an HR tool for human capital management, can help you with this. According to statistics gathered by SAP, the tool allows increasing employee retention and reduces employee turnover by 31%.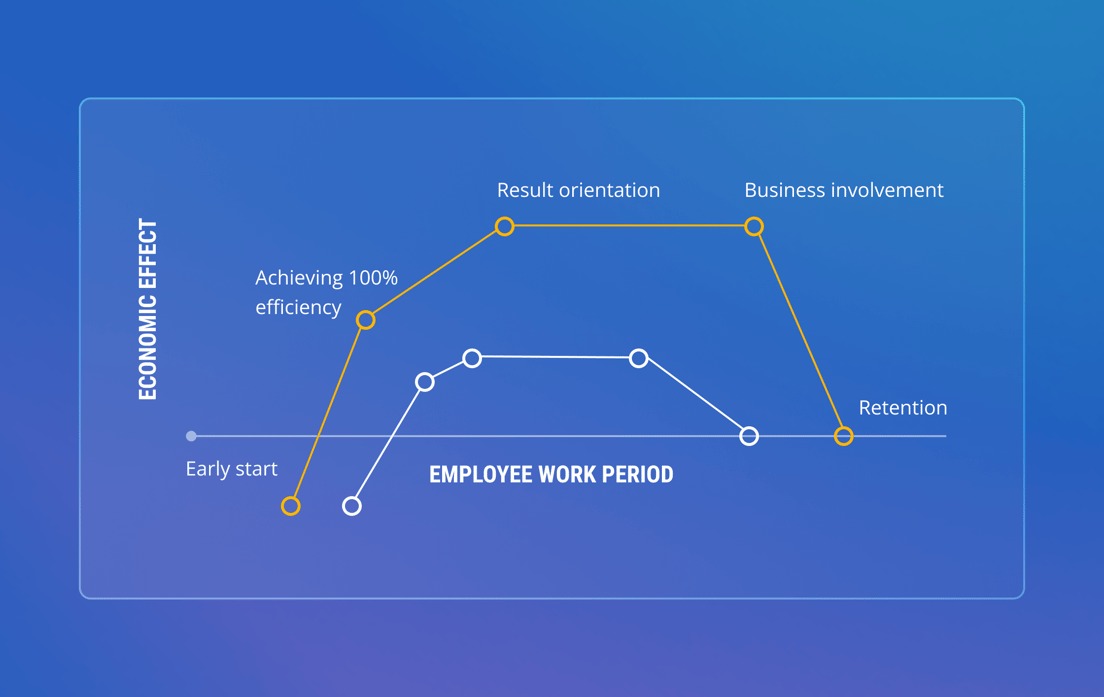 Source: SAPmyBiz
The Learning module, which is part of the SAP SuccessFactors solution, offers advanced training opportunities for employees. The module allows managers to create courses and programs automatically shared with team members.
How to train employees in a company?
To retain employees, companies need to provide them with clear and attractive career paths by setting development goals based on their potential. This will reduce employee resignation turnover and improve their professional skills, increasing their productivity.
Build a clear and accurate training plan and increase student engagement with the help of personalized content and other learning opportunities. Do not forget to track the employees' progress and give feedback after each completed stage.
Lack of Training Has a Direct Impact on Employee Engagement and Loyalty
Even leading companies can face ranking losses if they neglect to train their employees. Ignorance of the latest trends, achievements, and innovations in the industry will definitely make you fall behind competitors. Moreover, the company can face legal issues, if your employee fails to keep abreast of changes in legislation and is unaware of new regulations, requirements, and practices.
In addition, untrained personnel is usually unmotivated and disloyal. As shown by the Gallup survey, more than 15% of employees are not involved in the business processes of the enterprise they work for. Employees are not connected to their work either cognitively or emotionally. If every employee just performs the necessary functions, without attaching or caring about the company's success and reputation, it is a loss for everyone.
How to increase employee engagement by 34%?
Today, more and more companies increase employee engagement through a reward system. It is worth noting that this initiative cannot be efficient without robust performance management processes. However, the system of bonuses and rewards can really become a powerful tool for enhancing employee motivation and engagement.
The SAP SuccessFactors solution includes the Compensation module, which allows companies to develop a reward plan based on the achievements of employees. You can use it to budget and consider available bonus options, such as annual salary reviews or bonuses based on business goals achieved.
How to reward employees for their involvement in business processes?
The process of rewarding employees for their achievements should be consistent and based on the results of the work of the entire organization. This approach will be fair and increase employee satisfaction. What your team should be assured is that recognition of a person as the best and subsequent awarding means an employee of the same level from another department will also receive such an award.
Monitoring the performance of employees using clear documentation will help to track what is expected performance to what has been achieved. There are several ways to acknowledge employee achievements: at a formal event, through informal public recognition, or private feedback. Regardless of the methods used, tracking performance and providing feedback is necessary. This process will increase employee enthusiasm and involvement in the workplace.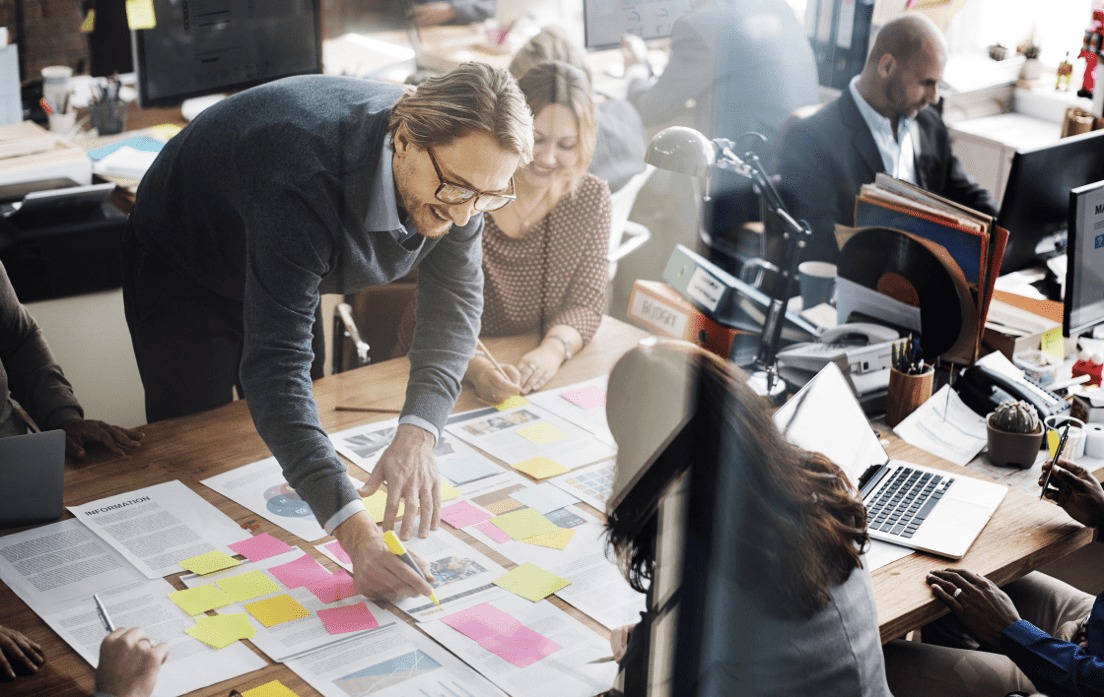 Lost Productivity
When a company fails to focus on employee growth and development, it will inevitably face a decrease in labor efficiency. The fewer knowledge, skills, and abilities workers have, the slower they will perform their tasks while distracting others by asking for help.
Low productivity is a direct cause of profit losses. In addition, the employee will require more paid working time to successfully complete the task, which means the company needs to additionally pay for wasted raw materials. If employees do not learn from mistakes or damage expensive equipment, the financial losses will be more severe.
Moreover, according to Forbes, companies with comprehensive employee training programs get 24% higher profits and 218% higher revenue per employee. At the same time, according to HubSpot, lost productivity costs companies $1.8 trillion every year.
How to increase productivity by 12.5%?
It is important to focus the attention of employees on goals the company pursues, which will increase productivity. Managers should be able to connect and track employees' growth points and the company's business goals in real-time. The Performance & Goals module provides all the necessary tools for this.
Use the module to evaluate the performance of each employee, improve it by 12,5%, ensure a comprehensive feedback system, and reward employees in accordance with their achievements.
How to plan employee performance?
Performance planning is always a collaborative process between managers and employees. Therefore, it is necessary to define the short-term and long-term goals, as well as a plan to achieve them together. In addition, you must identify obstacles that may prevent the employee from reaching the goals. If the obstacle is the lack of required knowledge and skills, it is necessary to develop an individual training or mentoring plan.
Regularly monitor progress with the employee to resolve any emerging issues or adjust the action plan. Provide feedback on the work accomplished because this contributes to the employee's professional growth and building of a trusting relationship.
Keep in mind that performance management should be an ongoing process without any interruptions.
Keep in mind that performance management should be an ongoing process without any interruptions.
Managers Who Make Mistakes
Even the most gifted tech specialist can be unprepared for managerial work due to the lack of proper training. Why? Because the skills required for a good non-management employee are different from those required for effective management.
Managers, who lack the essential traits, can be a problem for both the company and their teams. Without the necessary training, the manager may not see the need for training his employees.
Furthermore, the lack of corporate training programs makes it more difficult to find skilled and promising employees who could benefit the company in management positions. According to ClearCompany, 74% of those surveyed say that lack of professional development prevents them from realizing their full potential.
How to increase management process efficiency by 37%?
Continuous training and advanced training should be mandatory not only for ordinary employees but also for managers, especially those who have recently been appointed. This will help prepare them to work with people and complete tasks. A manager should understand how his team would respond to any situation, motivate them to grow professionally, and teach them how to handle conflicts.
Only a manager who understands how to properly appraise the situation, encourage staff, and timely identify difficulties that interfere with work can contribute significantly to his department's success.
How to turn an employee into a manager?
The main rule is to start preparing managers in advance. The Succession & Development module that is a part of SAP SuccessFactors helps to identify high-potential employees, appoint successors to key positions in the company, and develop a plan for their personal development. In the future, this will help increase management efficiency by 37%.
The module also allows you to access data to search for talent within the company, so you can make an informed decision about who to appoint to a particular position.
In addition, the module provides all the necessary tools for training and career planning. With it, employees can manage their career development and choose a personal career path within the company.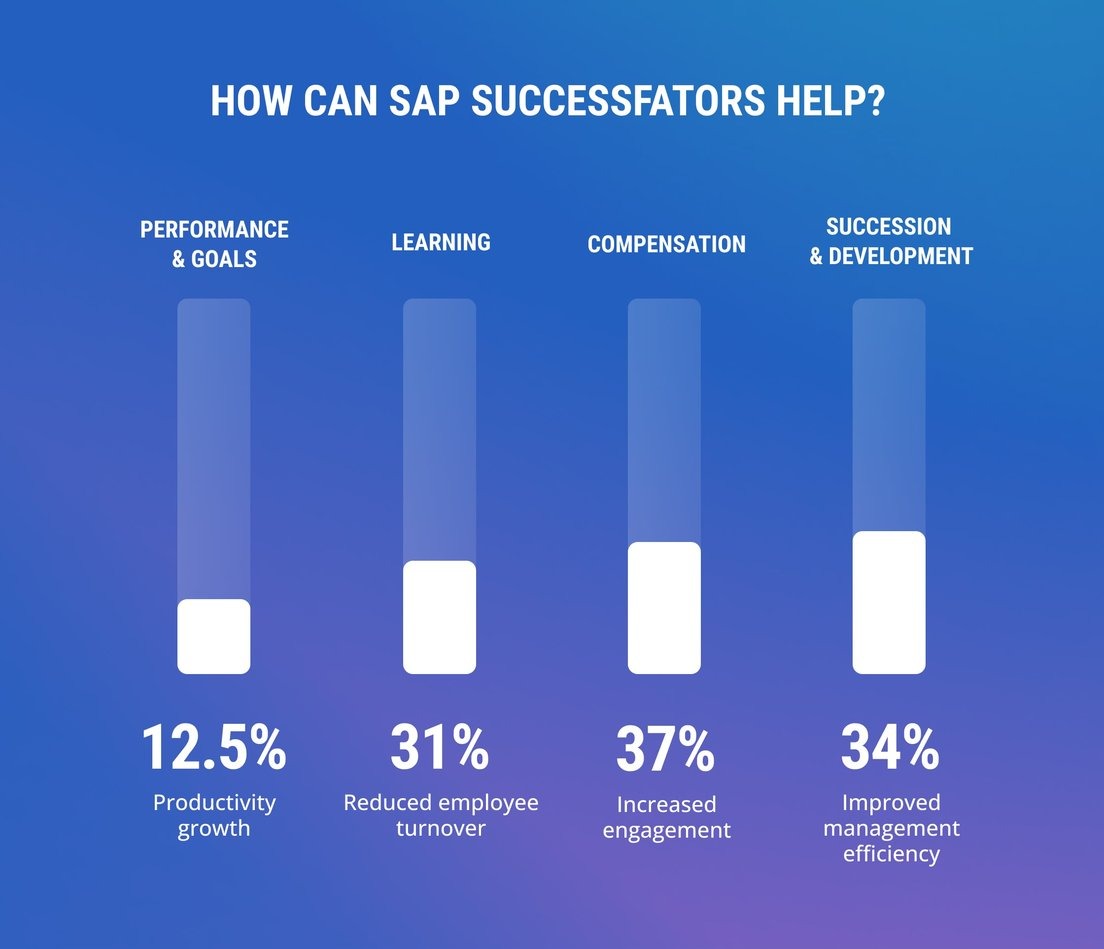 In a Nutshell
The primary causes of financial losses for companies are high employee resignation, low labor productivity, lack of employee engagement in work, and lack of required knowledge and skills among managers. SAP SuccessFactors offers different modules such as Learning, Compensation, Performance & Goals, and Succession & Development, which can not only help resolve the issues but also help you save money in the process.
Want to know more about the capacity of the solution? Contact our specialists.