Find out the top five pressing issues of Lean Enterprise Development we discussed with our webinar speaker, David Kramp.
SAP Enterprise Product Development: 5 Questions for LeverX Expert
No doubt, leading a product management team is challenging. First and foremost, it means finding a delicate balance between delivering a great marketable product and ensuring enterprise-level processes run smoothly.
Competitive strategy, efficient investment, and social selling are top-wanted results for modern enterprises. There are high expectations of product quality in the enterprise product development area. In particular, top managers worry about strategic benefits, process automation, and the ability to adapt to today's rapidly transforming business environment. In addition, keeping pace with the current needs of enterprises is of utmost importance.
Today we are discussing the top five of the most pressing issues with the webinar's speaker David Kramp, Director of Sales at LeverX, and pre-sales subject matter expert for SAP Project Lifecycle Management.
What are the most common challenges top managers face when accelerating the product development process?
The path to a successful launch can be difficult and filled with product development collateral risks. David highlighted the following challenges business leaders might face: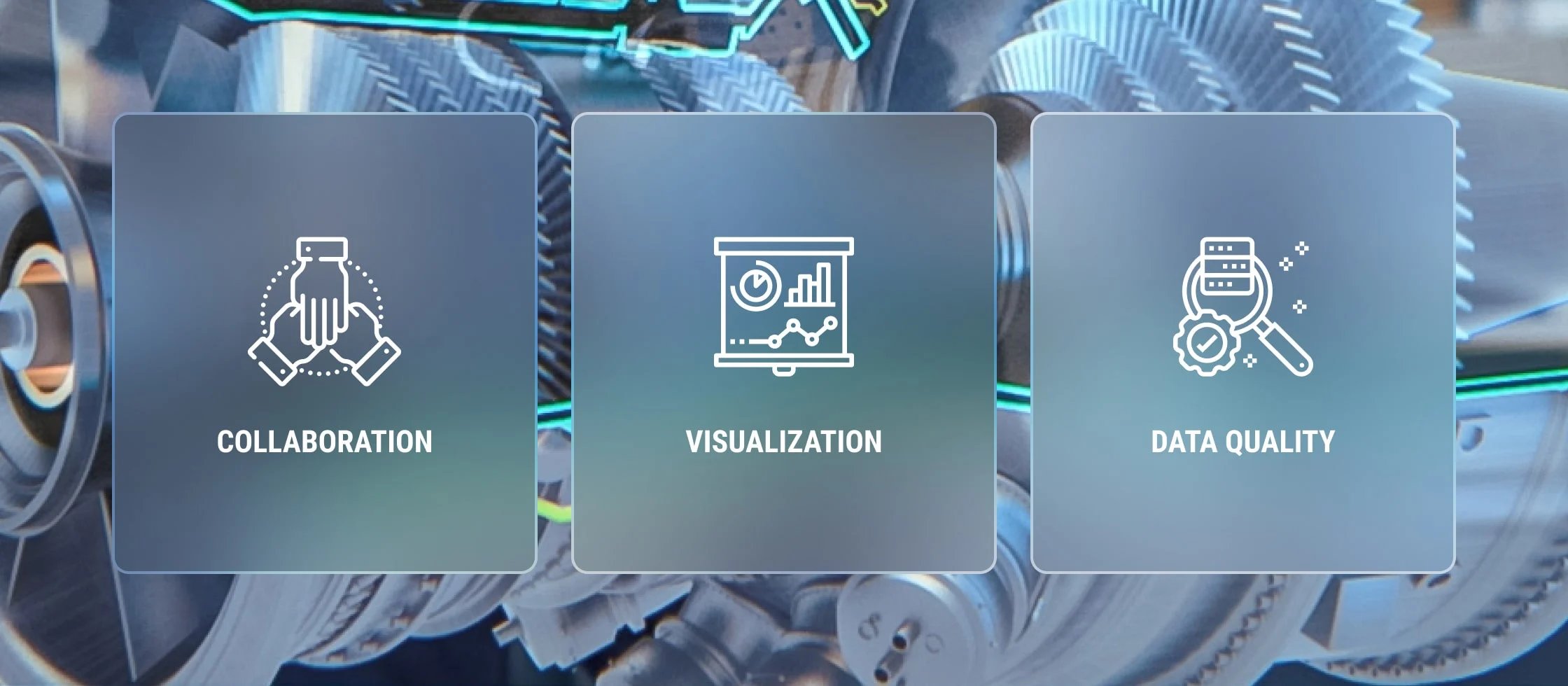 Collaboration. Half of the battle is a smooth networking process that helps the team avoid communication barriers. The collaboration within the SAP EPD suite ensures the company with a controlled manner of negotiating critical relationships.
Visualization. There should be the capability to understand where the company's things are at, and if the workflow moves too slow, managers should reset priorities.
Data quality. It's hard to lead in the dark; processes are constantly changing, so having accurate and timely data to rely on is crucial for bringing a company's product to market as fast as possible.
Why should businesses choose SAP EPD?
Moving from technical to business language, David adduced the classic instance of telephone charades. People who don't have a cloud collaborative collaboration platform continuously experience difficulties in their interactions with customers, suppliers, or partners. Much information is shared via laggard means of communication such as phone and emails. It is quite natural that it is slow and inefficient, also leading to delivering incorrect information.
On the contrary, this is impossible with an EPD cloud platform from SAP. All users can see the latest version of the document they shared. Also, the data provider has full control over the information.
"Any manufacturing industry will benefit from such a solution," – David summed up.
What modules does SAP EPD consist of? How does it function?
According to David, the system consists of four modules: engineering, visualization, collaboration, and connection. They carry out tracking and management of product requirements as a company goes through the product lifecycle. The modules' functions may depend on the kind of customers expected, economy and security expectations, support-related tasks, and others.
David describes the system's mechanism quite simply. When enterprises need to share something, the executives upload it to a folder. Then they share it with the intended users so that they can then collaborate back and forth on the material master document.
David cautions that in order to meet exact expectations from system utilization, both users of the system should be technologically competent and have a certain degree of digital capabilities to achieve the neatness of the implementation.
How are security issues handled in SAP EPD?
Modern companies deeply understand the potential business and regulatory risks of security breaches. That is why the whole idea of EPD is fully cloud-based. Organizations can choose between private and public cloud, but most business representatives prefer the private one.
Of course, there are still a number of companies that are interested in on-premise EPD systems, for example, those whose manufacturing is kept strictly secret. But, as David notes, there still has to be a way to pass information back and forth and not everything companies do is classified.
With the right cloud security measures in place, users can safely access data and applications within the cloud no matter where they are or what device they are using. The only difference between private and public clouds is that the private one is a little more expensive, but it's always up to companies to decide which version is the most preferable.
Why choose LeverX for the SAP EPD implementation?
David undoubtedly says, that at LeverX, experts strive to streamline business processes, whether it is in engineering, manufacturing, procurement, or transportation because the company has outstanding experience in all those areas.
"We're experts in facilitating workflow processes, tailoring workflow tools, and integrating SAP with non-SAP systems – which is a priceless experience."
Questions left unanswered? Join us on a live webinar!
As the topics discussed above are most common for enterprises in 2022, you might be wondering – how do most successful companies handle cloud-based product development and workflow at scale?
You can learn more about Lean Enterprise methodology by watching our dedicated free webinar on Wednesday, 18 August, where David Kramp, LeverX Director of Sales, and James Osborne, SAP COE Solution Advisor, will be happy to answer any additional questions personally.
Turn your business processes into more efficient streams of quality data, and discover how to provide a quality product in a faster manner. Register here!