The LeverX Group experts Siarhei Valenda and Pavel Lazhbanau answer SAP BTP questions our customers frequently ask.
TOP 7 Common Questions About SAP Business Technology Platform
To ensure a company's seamless operation, its departments must use numerous on-premise and cloud applications daily. Together, they build a complex IT environment that might be challenging to adapt to constantly changing market requirements.
SAP Business Technology Platform (SAP BTP) offers all the necessary tools to build a flexible and scalable IT infrastructure. In this interview, the LeverX experts, Siarhei Valenda and Pavel Lazhbanau, answer SAP BTP questions our customers frequently ask.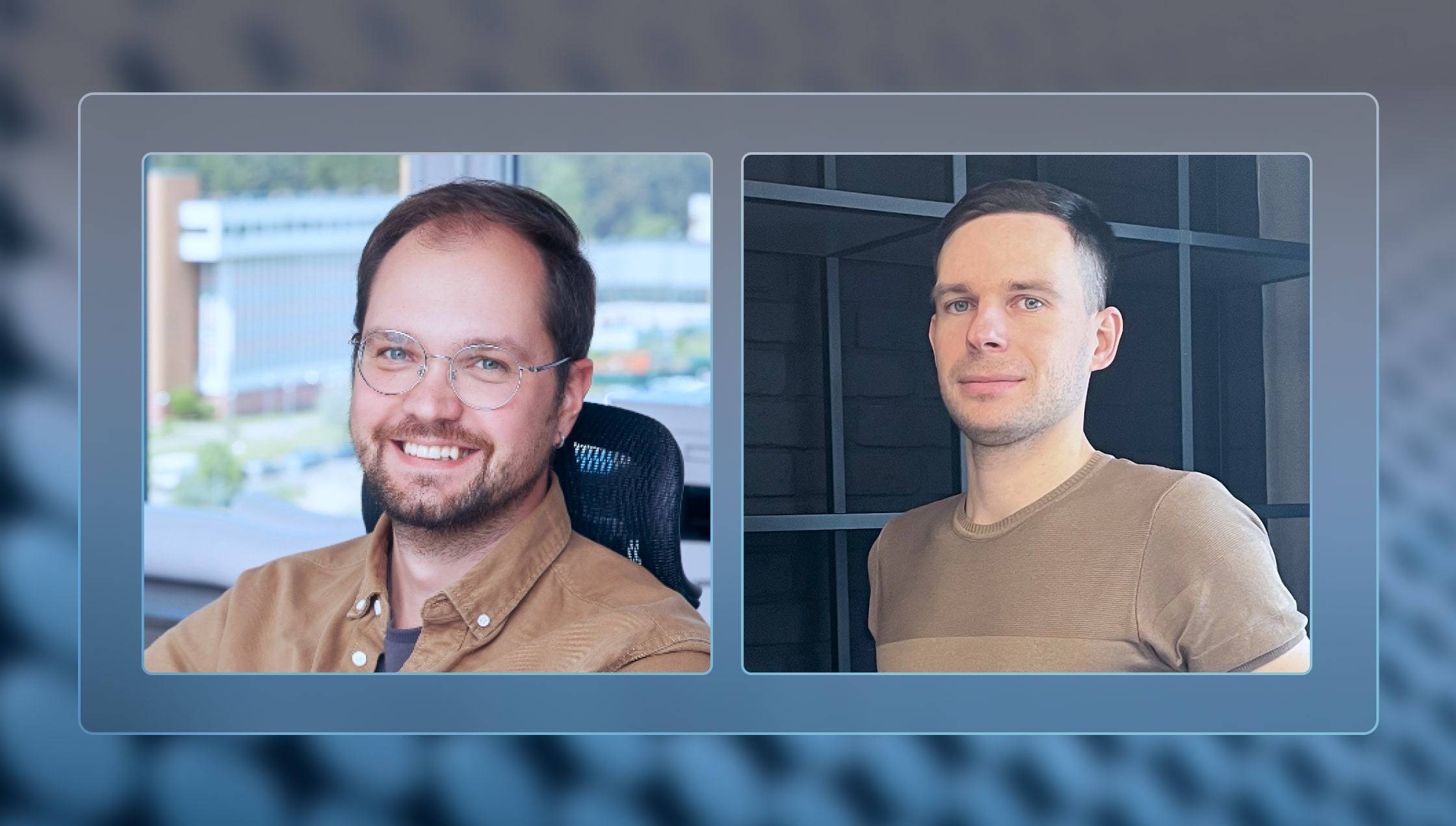 Photo: Siarhei Valenda (left), Pavel Lazhbanau (right)
#1 What Is SAP Business Technology Platform? What Does It Offer?
Siarhei Valenda: This open, business-focused, and multi-cloud platform is a combination of PaaS (platform as a service) and various SaaS (software as a service) solutions from SAP.
Pavel Lazhbanau: SAP BTP provides businesses with all the required tools to meet the company's needs, make confident decisions, and drive continuous innovations. These are data management and analytics tools, integration services, intelligent technologies, and an environment for developing applications.
SAP BTP is a primary platform for developing extensions and applications for your core line of business (LoB) solutions and integrating intersystem processes.
Siarhei Valenda: Besides various tools, SAP BTP offers numerous ready-to-use solutions. Nowadays, 95 services are available for SAP BTP users. This PaaS-SaaS combination helps stakeholders focus on crucial business processes and issues, transferring low-level control of IT infrastructure to SAP.
#2 How Different Is SAP BTP From Previous SAP Cloud Package Offerings?
Siarhei Valenda: SAP BTP has a broader range of capabilities and provides more business opportunities. This means fewer platform specifics, which is why SAP BTP is more mature and flexible from a technological standpoint.
We know firsthand, as LeverX has been an SAP partner and SAP Global Strategic Supplier for over 19 years. We have been working with SAP BTP since 2014 (previously, it was known under a different title); we are the SAP BTP early adopter and participate in developing the core services of this platform.
Pavel Lazhbanau: In the beginning, there was only SAP's own runtime. Those cloud packages offered only one SAP data center and limited development capabilities; there was no option of Multi-cloud.
Over time, they started to grow into new services and tools. I think they all were pillars on which SAP BTP is based today.
Siarhei Valenda: SAP BTP is easier to manage. Businesses no longer need to implement third-party software and maintain complex IT infrastructures; they are able to meet all their business requirements with SAP solutions and services.
#3 SAP BTP Comprises Various Solutions. What Business Processes Do They Cover?
Pavel Lazhbanau: Application Development and Automation, Data Management and Analytics, Integration, and Artificial Intelligence.
SAP BTP is a foundation for intelligent enterprise, and no enterprise can perform without data. First, the platform helps businesses store and manage data collected from all the company's departments and LoB in real time.
The next step is analytics. Collecting data isn't enough; we need powerful analytical tools to gather insights and make data-based decisions. For example, you can use Artificial Intelligence for predictive analytics. It can help build predictive models to gain insights from your data and make predictions about future events. In addition, AI and ML can help companies automate their business processes.
As enterprises can't perform without partners, suppliers, and customers, SAP BTP helps integrate your IT environment with third-party systems to improve cooperation efficiency.
#4 One of the SAP BTP Pillars Is Application Development. Does SAP BTP Require Specific Coding Skills?
Siarhei Valenda: SAP BTP includes numerous ready-to-use solutions, one of which is SAP Build. The SAP Build portfolio offers a toolset for developing applications, software extensions, and process automation scenarios.
For more complex scenarios, you can develop custom solutions and extensions, middleware, data persistence layers, etc. In this case, SAP BTP offers a range of runtimes where you can use popular programming languages and technologies such as Java, Node.js, .NET, Python, etc. Due to implementing Kyma into SAP BTP, you can work with a fully managed Kubernetes runtime based on the well-known open-source project.
#5 How Can It Help Organizations Meet Their Specific Needs?
Pavel Lazhbanau: By integrating the company's ERP system with SAP BTP, you can improve the system's capabilities by adding new or customer specific features, side-by-side or in-app extensions, and applications. An ERP itself doesn't have the tools required for this, but SAP BTP does.
For example, SAP BTP analytics shows that specific processes need to be improved to increase overall efficiency, but the system has no capabilities to meet this goal. You can develop a necessary extension with the SAP BTP services.
SAP BTP offers a development environment and toolset. The process starts with the Discovery phase, where you define development scenarios and tools specific to every scenario. After the Realization phase, use Application Lifecycle Management tools to deploy, monitor, and scale a new application within the SAP Business Technology Platform.
< /div >
#6 SAP BTP Is a Cloud Solution. Does This Mean It Is Available Only for Companies With Deployed Cloud SAP Solutions?
Pavel Lazhbanau: In the case of ERPs, it doesn't matter what system you use — on-premise or cloud. SAP BTP provides various connectivity adapters for SAP and non-SAP systems, as well as protocols for integration with both options.
#7 What Benefits Does SAP BTP Offer?
Siarhei Valenda: In addition to those already mentioned, I would also add a flexible savings model. You can easily add new services or remove those you don't use. It means you only pay for services and tools necessary for your business.
SAP BTP enables businesses to avoid hardware and related costs associated with running on-premises environments. Companies that have already implemented SAP BTP note that their SAP ecosystem has become more cost-effective and efficient with this platform.
Automation capabilities with SAP BTP can help organizations automate processes that require significant staff time or create potential business risk through manual errors.
SAP BTP is a PaaS solution that fits all industries. It has predefined integration scenarios and ready-to-use connectors that provide access to various SAP and non-SAP solutions for all lines of business. And, of course, SAP always stands for best practices and data security.
Pavel Lazhbanau: It is worth mentioning that SAP BTP is available for virtually all business regions. Additionally, for a better user experience, this platform supports over 40 languages.
One more benefit is the service level agreement. SAP BTP ensures 99.7-99.9% of reliability; it means 24/7 trouble-free operation.
If you have more questions about the SAP BTP functionality, please contact the LeverX experts. We are happy to answer them!