As announced in July, Google Cloud has become SAP's strategic cloud partner.
SAP and Google Are Strategic Partners Now
As announced in July, Google Cloud has become SAP's strategic cloud partner. This collaboration aims to expand opportunities for trading partners and make SAP services within the RISE with SAP package offering on the Google cloud platform more available.
SAP in Google Cloud: What Are the Benefits?
The partnership will result in providing a certified SAP infrastructure based on the Google Сloud platform. Google Cloud can also be used to support cloud-based SAP solutions, including SAP S/4HANA Cloud, SAP Ariba, SAP HANA Enterprise Cloud, and SAP Cloud Platform. With Google Cloud, SAP solutions will become more reliable and secure, allowing you to reduce operating costs.
Companies that already use SAP solutions in their business, as well as companies that are just starting their way to an intelligent enterprise, can benefit from this partnership right now.
Apart from RISE with SAP deployment based on the popular hyperscaler, SAP customers can also expand their systems with Google technologies (for example, for data analysis, using artificial intelligence).
Hyperscaler or Private SAP Cloud 一 You Can Choose Whatever You Want
RISE with SAP is a cloud-based package offering that was presented by SAP in January this year. SAP S/4HANA Cloud, being one of the key solution components, allows supporting a great number of cloud scenarios. The choice of a scenario depends only on the peculiarities of your current business processes and the desired digital transformation plan. The partnership with Google Cloud allows deploying RISE with SAP based on the famous hyperscaler.
Whichever cloud migration scenario you choose, implementation of RISE with SAP will provide the following benefits:
A global, secure, and scalable foundation for deploying your SAP solutions.

Performance optimization.

Automation tools (for example, Cloud Deployment Manager).

Flexible scenarios of deployment that allow you to move your SAP environment to the cloud and deploy it at your own pace.

Flexible virtual architecture that will scale your solutions as your business grows and your entire infrastructure in accordance with changing workloads. This means you only pay for what you need.

Minimal downtime for infrastructure maintenance.

Innovative tools for working with databases, data analysis, artificial intelligence, machine learning, and data integration.
Moving to the cloud doesn't mean you'll lose control of your data. For example, Google Cloud provides a model that allows you or your service provider to configure, deploy, and control all infrastructure and services on your own.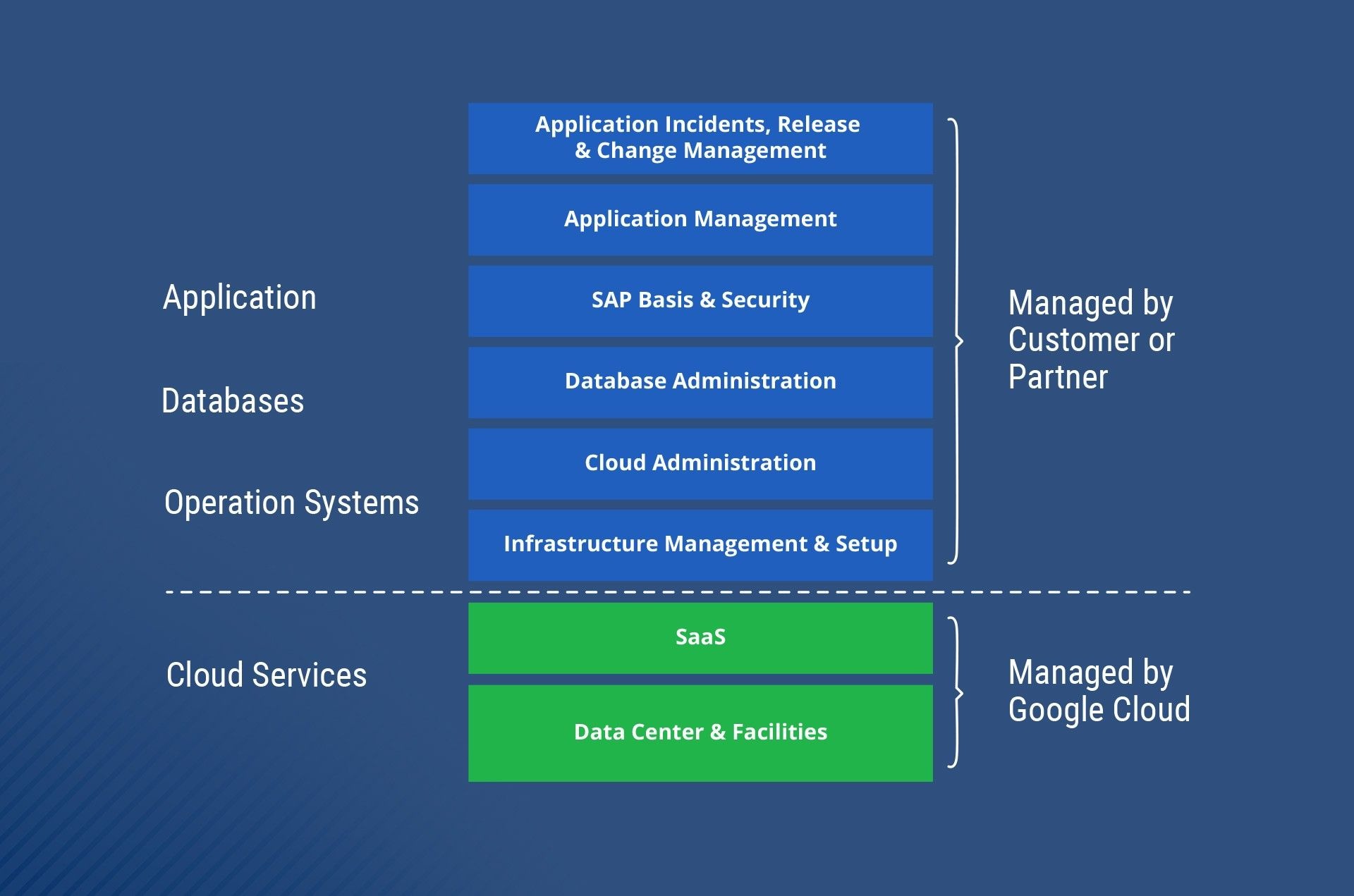 Leverage LeverX's Expertise to Successfully Move to the Cloud
Regardless of the size of your business, the type of your cloud or industry, and the complexity of the IT landscape, LeverX, being an SAP partner for more than 18 years, has profound expertise in implementing any cloud migration scenario.
Don't know what strategy to choose? LeverX has been working on cloud migration projects for a long time. This experience allows our certified specialists to develop the best cloud migration scenario for your enterprise and successfully implement it.
We also work with such products as Google, Google Cloud Platform, Google API Client, and AWS-SDK, which will ensure successful SAP solution deployment based on the chosen hyperscaler.
LeverX will carry out all stages of the migration project, from system analysis to its implementation and support. We will unveil all the myths about cloud solutions. With LeverX, you will make sure that the cloud is efficient, practical, and cost-effective.