The LeverX speakers will share profound knowledge in a dedicated free webinar. Don't miss it!
You're Invited to Attend the "Lean Enterprise 2022: Collaborative Product Development Best Practices" Webinar!
Online webinar | August 18, 2022 | 11 am EST

Do you struggle to find the right cloud-based tool to manage your product development team?
It is quite a common challenge because most business representatives do not know how vital it can become for their company and – what's more important – solve a bunch of acute problems at a time. Get ready to take notes and ask questions, because LeverX is going to drop some profound knowledge in a dedicated free webinar!
Learn more about the Lean Enterprise methodology on Wednesday, August 18, with David Kramp, LeverX Director of Sales, and James Osborne, SAP COE Solution Advisor.
Meet the speakers: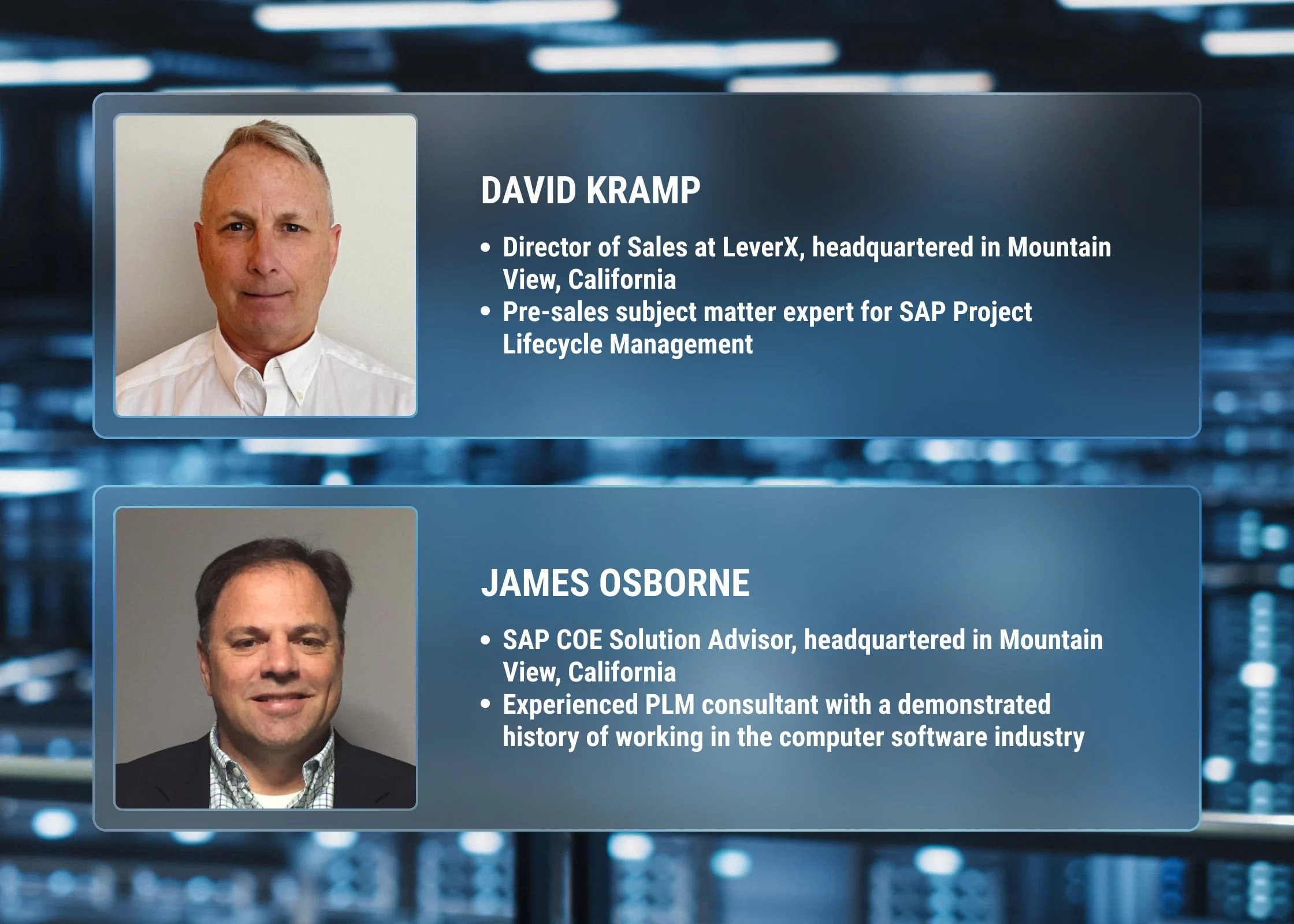 How can cloud-based product development significantly streamline your time-to-market?

How enterprise visualization highlights a company's key weaknesses?

How can timely error detection help to save resources?
Get a special bonus!
Conquering the complexity of increasing product variations might be tough, so we've prepared exclusive bonuses for participants:
A clear roadmap for enterprise product managers

Free real-time demo: get to know how SAP EPD works

Customized recommendations depending on your business requirements

Looking forward to your presence at the webinar!