After two years online, SAP Sapphire came back in an offline format. LeverX took part as a Gold Sponsor to share our experience in SAP. Read the event highlights in our blog post.
LeverX Participated in SAP Sapphire 2022: The Event Digest
Just a week ago, we announced LeverX would join SAP Sapphire 2022, and now it's time to sum it up. After two years online, the event came back in an offline format. LeverX couldn't help but join it. And this year, we took part as a Gold Sponsor to share our experience in SAP. Read the event highlights in our blog post.

SAP Sapphire is a great opportunity for customers to get expert insights and find out about the latest innovations from SAP. Interactive sessions provided by SAP and its partners help them learn how to take their business to the next level.

Victor Lozinski, CEO and Founder at LeverX, shared his thoughts about SAP Sapphire 2022 in Orlando:
''I think it's a great event because we finally met each other in person. Probably, it's the most significant benefit for everyone who attended SAP Sapphire this year. For LeverX, it's also beneficial to meet our colleagues in person after almost three years. It's a great socializing event.

From the business point of view, it's a great start because we meet our SAP colleagues and get introduced to new customers. We definitely made the right decision to attend SAP Sapphire. And we look forward to continuing our journey with SAP,''

Victor Lozinski said.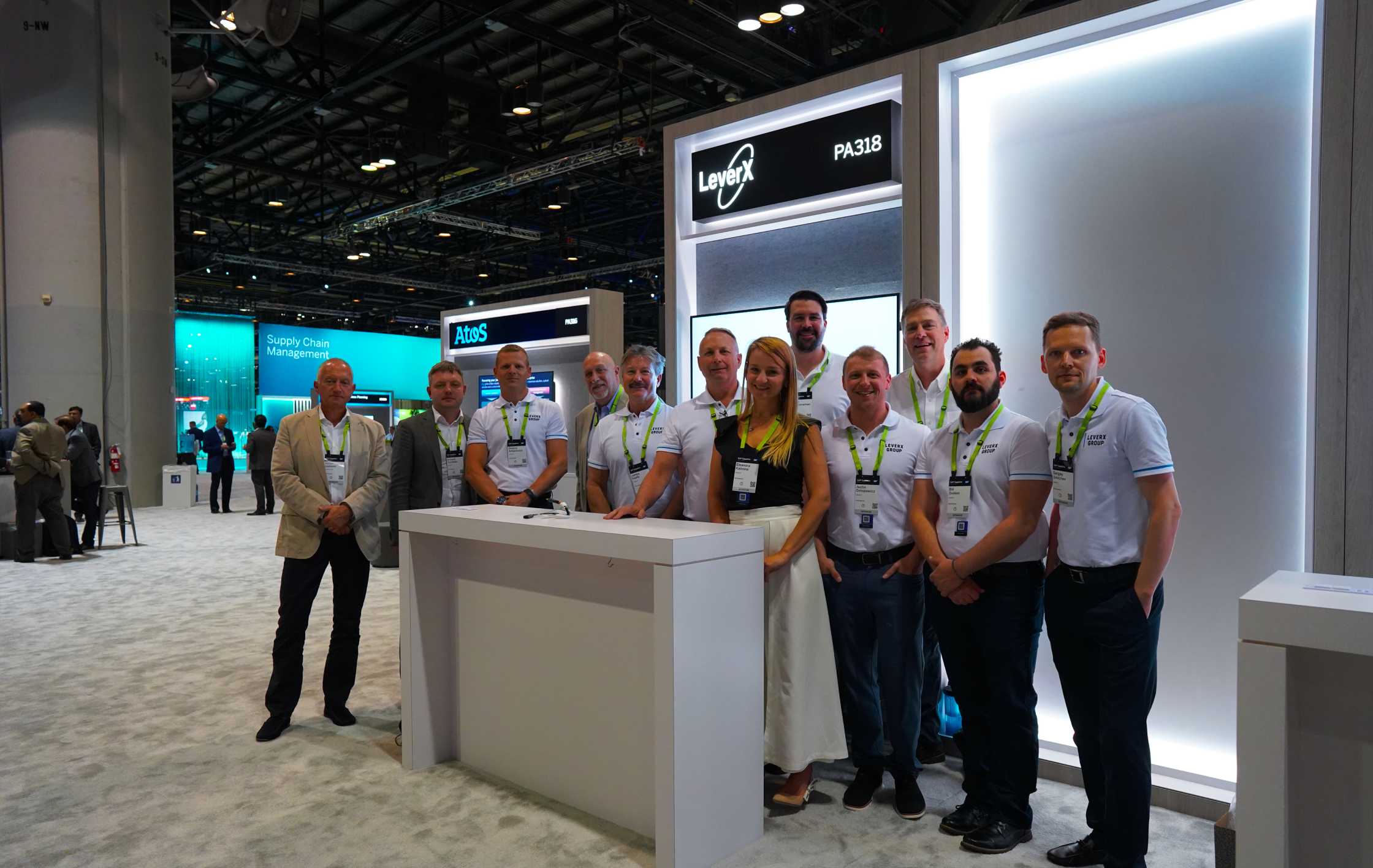 There's LeverX Team in the photo.
At SAP Sapphire 2022, the LeverX team shared their expertise in SAP S/4HANA implementation. In particular, Viachaslau Sushynski, Head of PLM/Production at LeverX, presented Retal's success story ''Empower Your Digital Supply Chain with S/4HANA and PP/DS Integration''. The presentation covered the challenges we addressed during the project, its timeline, scope, and results. Javed Iqbal, SAP Project Manager at Retal Group, assisted LeverX with telling about the benefits Retal Group gained due to the project implementation.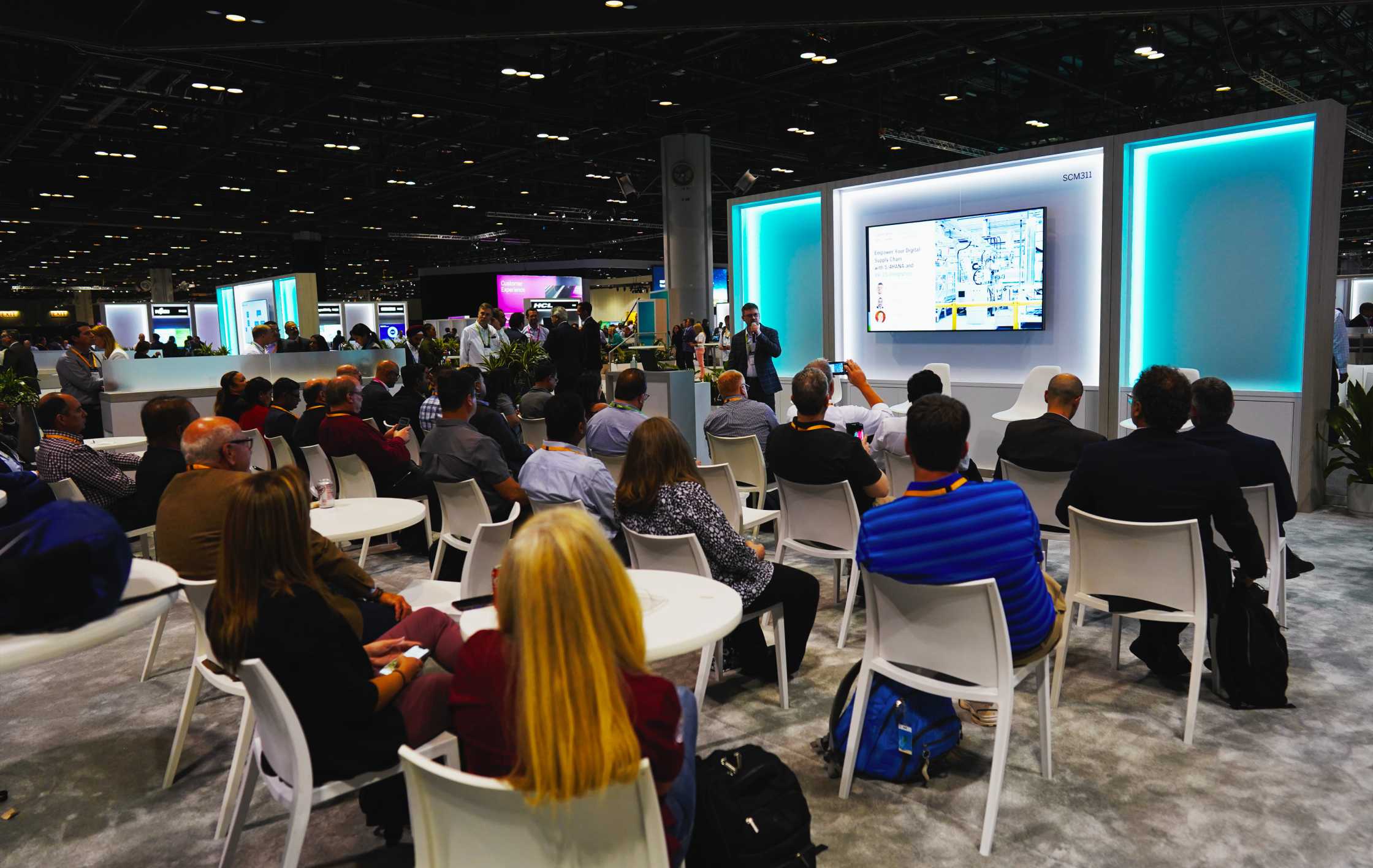 Viachaslau Sushynski telling about Retal's project.
Speaking about the project, in our recent interview, Javed Iqbal noticed that ''the LeverX team is quite engaging and cooperative, quite understandable'' and ''they see the bigger picture, not just a short-term thing.''

Gytis Morkūnas, Partner Business Manager Baltics at SAP, also noted, ''Even the best software needs to be implemented in the right way, and this is where the success depends on a trusted implementation partner. Collaboration with LeverX helped us to reach project goals for Retal transformation.''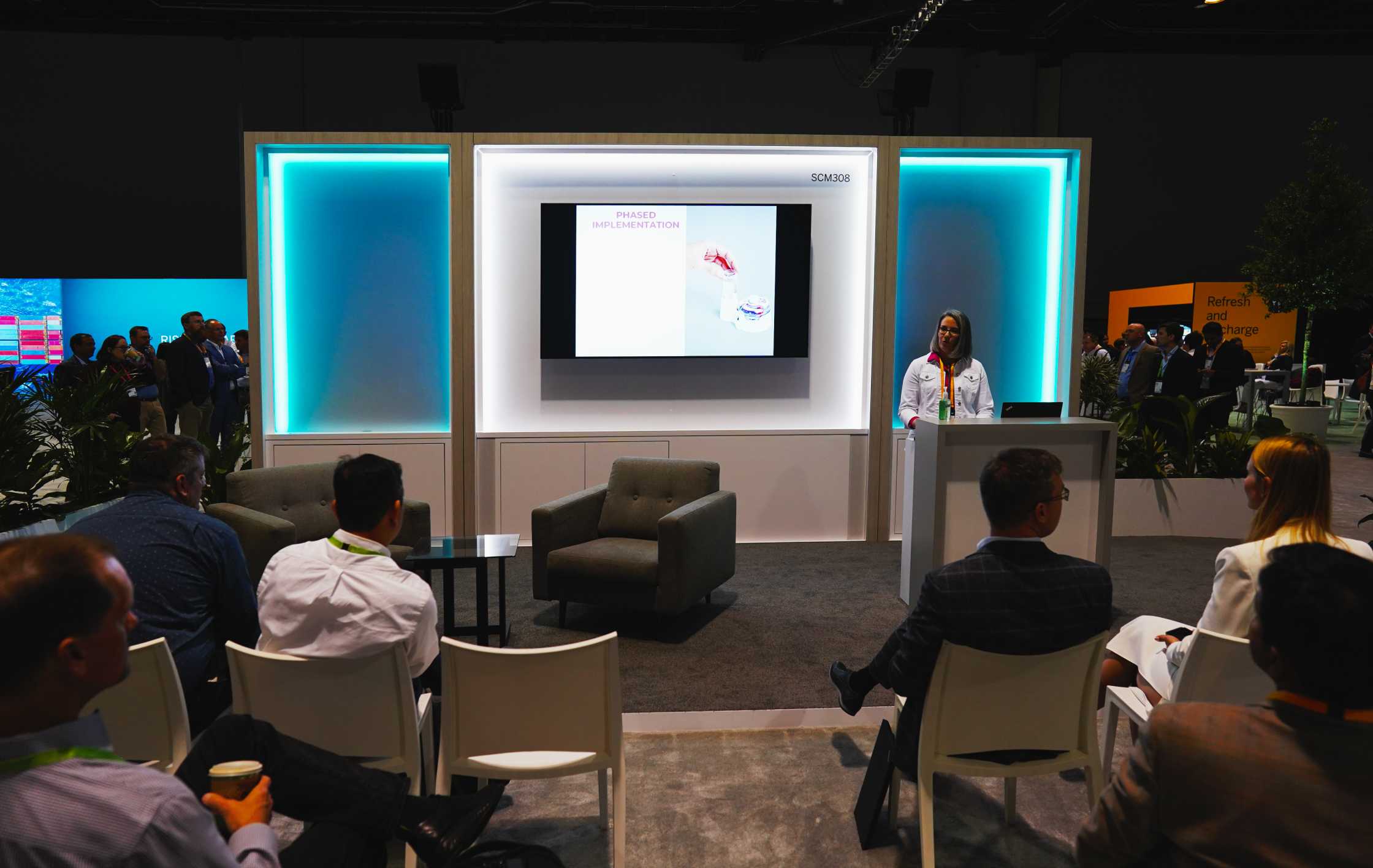 Rebecca Yoby presenting the Enable Injections case study.
In addition to sharing the experience with SAP solutions and Leverx products implementation, all the participants who booked a face-to-face meeting got an exclusive DataLark offer from LeverX — freemium access to the data management tool DataLark.
''LeverX product development is focused on helping to simplify the user experience in SAP. We have the Datalark tool which helps bring data into the system in a much simpler way. We have the IPS solution, which is a workflow enablement solution that makes it easier to build processes and manage workflow inside of SAP. We have the BMAX tool which simplifies the creation and extension of material masters. So, the overall goal of the product is to simplify the usability of SAP,''

Eric Stajda, VP of Services and Product Development at LeverX, told us about other LeverX products.
When it comes to the IPS tool, our valued customer representative Rebecca Yoby presented the case study where we delivered the IPS solutions for the company. We also asked Rebecca to share her thoughts on the SAP Sapphire event.
"Just to be able to network with people and to see all of the innovations and different technologies… I get to learn about all the new things that are available. All the ways we can enhance our SAP solutions for our company and end-users,"

Rebecca Yoby, Associate Director, SAP Business Systems at Enable Injections, Inc.
Our key goal at SAP Sapphire was to show the SAP community and the event participants how to build an intelligent enterprise, making it more resilient and sustainable. Artsem Yemtsau, CEO at Emerline, told us how Emerline can be beneficial for companies looking for a digital transformation.
'An intelligent enterprise is a set of different tools and technologies. On the one hand, we have a business technology platform from SAP with a variety of services. On the other hand, we have a non-SAP background, as we are connected with Amazon and Google Cloud. We can find efficient ways to mix different tools and technologies to meet customer needs,''

Artsem Yemtsau said.
Finally, it was a great experience for LeverX to join SAP Sapphire in Orlando last week! We met our customers again and built new partnership opportunities. We're looking forward to joining the event next year. If you have missed the event but want to know about our expertise, feel free to contact us!