This May, the world's largest and fastest-growing SAP community assembled at SAP Sapphire 2023! As an SAP Global Strategic Services Partner, LeverX was proud to be a Platinum Plus Sponsor at Sapphire. Check out the press release for more details.
Highlights from SAP Sapphire 2023
LeverX, a leading provider of SAP solutions, is a proud Platinum Plus Sponsor at SAP Sapphire 2023. At the event, LeverX showcased SAP demo sessions, customer success stories, and the latest solutions and services.
SAP Sapphire 2023, the annual global SAP event, brought together 2,693 companies from 156 countries at the SAP Sapphire & ASUG Annual Conference in Orlando, SAP Sapphire Barcelona, and SAP Sapphire Virtual. The event focused on exploring the contribution of new technologies to a sustainable future and identifying the core components of a future-proof enterprise.
"SAP Sapphire provided a treasure trove of valuable knowledge, unforgettable experiences, and a whirlwind of emotions generated from reconnecting for this in-person annual event. People play a crucial role in any digital transformation, and the human-to-human (H2H) connection is vital for executing successful projects. Face-to-face interactions allow for meaningful exchanges and deeper connections between individuals, contributing to the overall success of the event," said Eleanora Barkun, Head of Global Marketing at LeverX.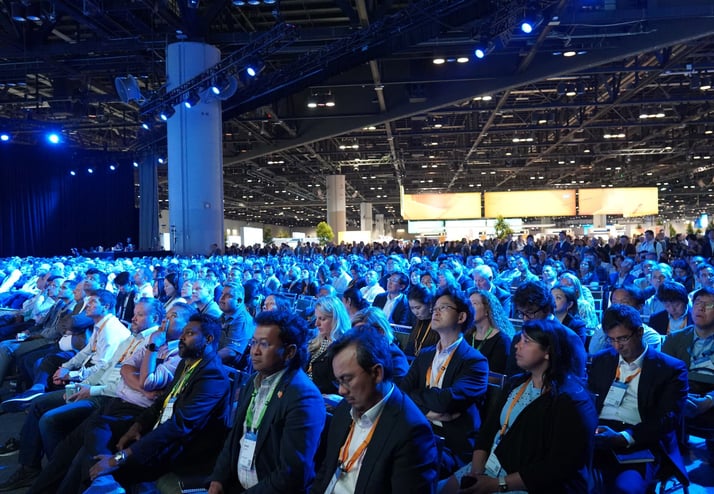 "SAP Sapphire 2023 in Orlando was a great opportunity to meet the global community and gain insights into the industry's future course. I'm excited to see SAP's focus on strengthening partnerships with cloud providers, expanding the use of AI, and furthering sustainability goals," shared Vitali Usau, Head of Innovation and Mobile department at LeverX.
LeverX's leadership, business development, and tech teams enthusiastically joined the event, supporting the movement toward digital transformation by showcasing the latest SAP solutions and services. The offline format of the event was an opportunity for in-person chats with customers, giving them invaluable experiences and insights into the work of LeverX's marketing and sales teams.
"It was an energetic, innovative, and exciting few weeks of participating at Sapphire across North America and Europe. This year's Sapphire was extra special for our company since we celebrated our 20th year anniversary with our global team, customers from around the world, and our long-time friends & colleagues at SAP. It was amazing to meet so many innovative and truly incredible companies attending Sapphire in Orlando and Barcelona, invested in adopting enterprise technology and leveraging global system integrators such as LeverX to drive forward and future-proof their business," noted Christoph Fischer, Vice President of Sales at LeverX.
During the demo sessions, LeverX's experts shared their knowledge on various topics, including accelerating business processes during ERP system migration, utilizing ChatGPT for document search in the SAP Business Technology Platform, and implementing IoT Health & Safety solutions for real-time monitoring and information tracking of employees working in potentially high-risk professions.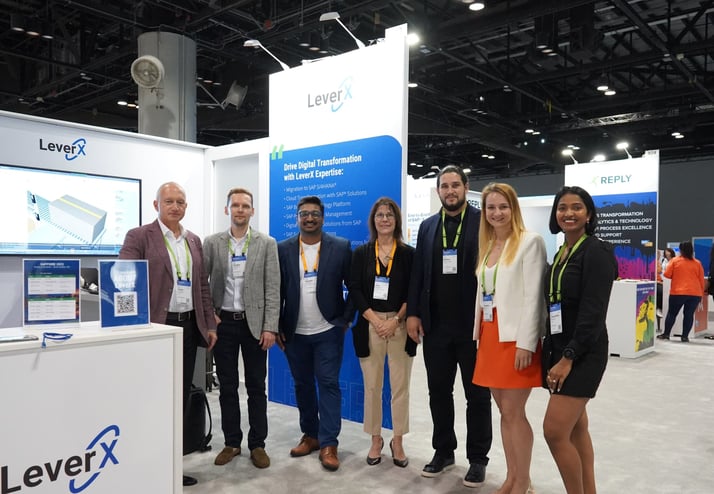 LeverX also presented customer success stories, showcasing customer journeys from legacy ERP to SAP S/4HANA at Schneider Electric and Girteka Group's transformation into an intelligent enterprise, effectively managing HR in the current economic climate. Visitors were delighted to meet LeverX's experts in person, discussing individual requirements and finding tailored solutions to address their specific needs.
In addition to knowledge sharing, LeverX prioritized partner enablement and knowledge sharing during the event. The company dove deeper with insights into SAP S/4HANA migration and the use of advanced technologies, recognizing the increasing significance of artificial intelligence, sustainability, and cloud computing as key competitive advantages for companies in the future.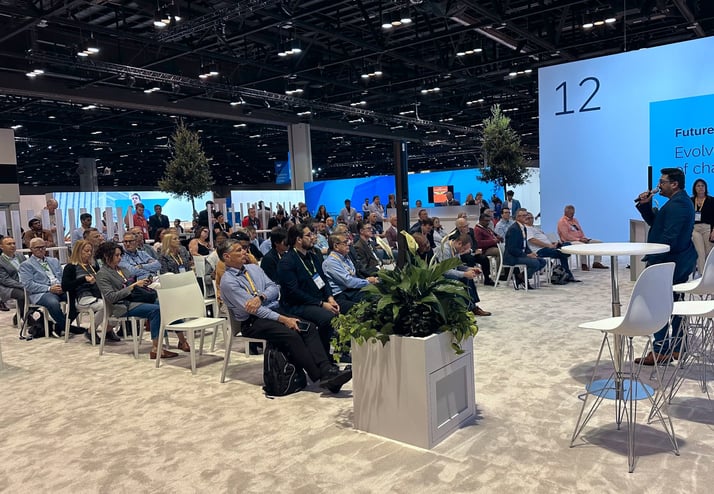 LeverX is dedicated to optimizing businesses by connecting processes, people, systems, devices, information, and networks. By partnering with LeverX, organizations can maximize their investments in SAP solutions and future-proof their industry. To schedule a consultation and elevate your digital transformation strategy for SAP S/4HANA, please visit the SAP S/4HANA page.