LeverX has been helping businesses to increase profit and become successful in their industries with SAP solutions since 2003.
LeverX Is to Become a Leading Implementation Service Provider According to GoodFirms
LeverX has been helping businesses to increase profit and become successful in their industries with SAP solutions since 2003. We have received many awards as proof of our in-depth knowledge and expertise in SAP solutions and technologies and a thorough understanding of industry-specific requirements. This time, we are happy to announce that GoodFirms assessed LeverX as one of the promising implementation service providers.
What Is GoodFirms?
GoodFirms, located in Washington D.C, is a research and review platform that evaluates IT companies offering various services. GoodFirms' matrix methodology is the structured procedure by which it ranks organizations on its various service pages. GoodFirms' flagship Leaders matrix is based on a company performance algorithm. It assesses an organization's overall performance based on a set of predefined metrics and competencies such as
Quality;
Reliability;
Ability.
Similarly, GoodFirms assessed LeverX and concluded that the company would soon be referred to as the leading implementation service provider.
Why LeverX?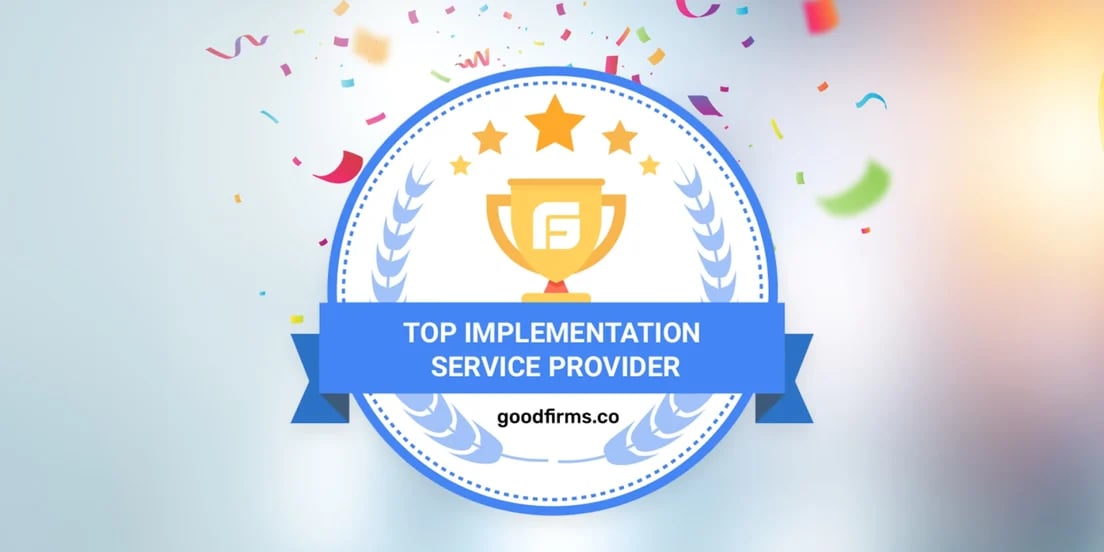 SAP software is an excellent strategic choice if you value a productive work environment, scalable infrastructure, transparent business processes, and security.
Our SAP implementation consultants and their SAP implementation experience will help you streamline your business processes and build a secure, scalable infrastructure. Your company will fare better if a sound SAP implementation strategy is chosen.
Following a thorough examination of the customer's business processes and infrastructure, LeverX recommends an optimal SAP implementation plan — in some cases, choosing greenfield even if SAP products are already in use is more logical.
LeverX employs the SAP Activate and ASAP (Accelerated SAP) methodologies to accelerate SAP development and implementation.
Moreover, our experts examine the customer's business objectives and requirements, determine the implementation strategy according to the solution's capabilities, recommend high-level system architecture, and define the project implementation methodology to deliver a quality product quickly.
The experts' team is adaptable in terms of implementation methodology. We are fully prepared to modify standard SAP methodologies/SAP implementation steps and carefully select the best practices for each case based on project requirements, specific business processes, and the customer's vision.
Thus, implementing SAP solutions for clients worldwide would soon endow LeverX to grab a secure position as a top implementation service provider at GoodFirms.
We are honored to achieve such recognition. This is a great incentive for us to work harder and continue to contribute to the success of our clients.
If you are interested in our services and want to succeed in your industry with SAP solutions, please contact our SAP consultants.