No matter what industry organizations run their businesses, they deal with projects involving product manufacturing, service delivering, a new product/service launching, etc.
Project Management in the Organization: 4 What-If Scenarios & 1 SAP Solution That Meets the Challenges
No matter what industry organizations run their businesses, they deal with projects involving product manufacturing, service delivering, a new product/service launching, etc. Enterprise project management ensures the scope of work delivered at a specific quality level within a specific budget and timelines. Let's imagine what would happen to an organization with poor project management, and how SAP solutions can prevent the severe consequences.
What If an Organization Has Poor Project Management Practices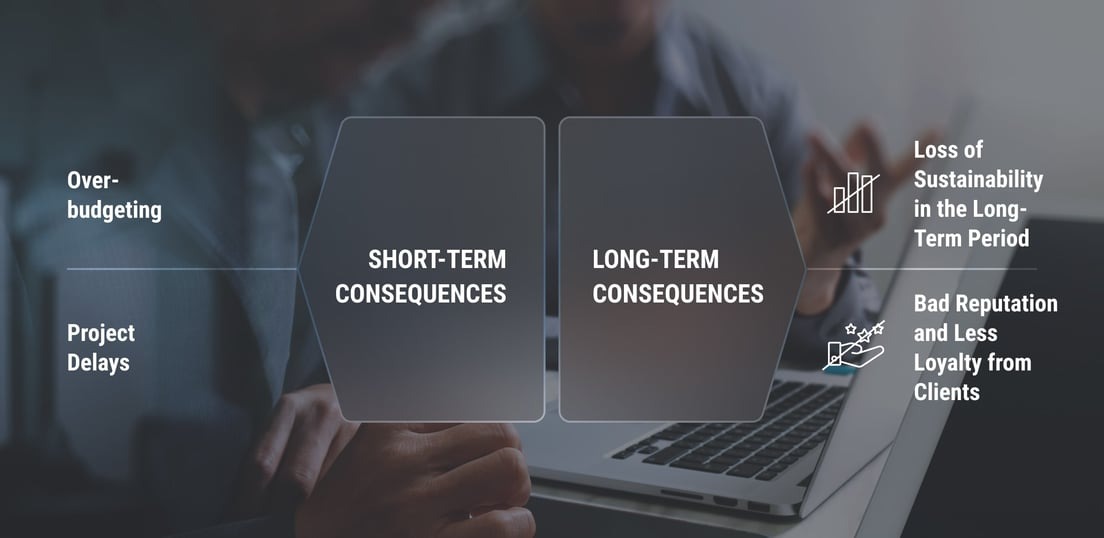 Short-Term Consequences
According to a survey, budget overruns are among the most common issues organizations face in project management, be it product manufacturing, supply chain management, or other enterprise projects. When project estimation is done inaccurately, it may lead to exceeding the budget or ineffective allocation of resources to save money. In the long-term period, such projects may need extra money to survive, enforcing organizations to borrow loans not to lose their clients.
How to avoid the risk of over-budgeting?
To stay within the budget, project managers need to constantly plan, monitor, and forecast costs. Proper financial management provides organizations with the right data and figures to effectively monitor costs and adjust them if needed, based on data-driven decisions.
Efficiently plan financial and resource aspects of your projects.
Another issue related to poor enterprise project management is project schedule delays that also lead to the loss in revenue. Ineffective communication, absence of a single source of truth, conflicting information, unclear standards, etc. may all cause reduced productivity and as a result schedule delays.
How to avoid project delays and get new products and services faster to market?
To meet the project schedule, it's essential to monitor and control its progress to complete the project on time. With a proper exchange of information, the team will not face misunderstandings and miscommunication and won't have to waste time clarifying the information. A single cloud-based source of information with real-time access for all stakeholders contributes to better project coordination.
Manage the full project lifecycle from a centralized source with SAP PPM.
< /div >
Long-Term Consequences
Bad Reputation and Less Loyalty from Clients
The next consequence follows from the above-mentioned — project schedule delays. When dealing with clients and stakeholders, an organization that is unable to ensure the project delivery as scheduled gains a bad reputation. In the long-term perspective, the organization will risk facing troubles acquiring new clients and keeping the current ones loyal to their products and services.
Loss of Sustainability in the Long-Term Period
The long-term consequence of poor project management practices is the inability to stay competitive in the market. When initiating new projects to create new products or services, organizations strive for achieving new milestones in profit and brand growth. Unsuccessful projects cause losses in profit for the organization and even may lead to bankruptcy in the long-term period.
How to Improve Project Management with SAP?
SAP Portfolio and Project Management (SAP PPM) is a perfect fit for organizations operating in different industries. The solution allows managing projects from a centralized repository and keeping track of project progress and the allocation of resources. Among the key benefits of SAP PPM are:
Comprehensive project management — from project launching to its release
Identifying project issues and risks before they happen
Accurate cost planning and reporting
Integration with all the relevant enterprise information data sources
< /div >
The Pandemic Brings New Trends: Real-Time Project Management in the Cloud
The COVID-19 lockdown forced companies to understand that if you want to continue your business running smoothly, you need to be flexible. Cloud is one of the technology innovations that brings flexibility to performing numerous business tasks, including project management in the organization.
Based on clients' needs, SAP solutions can be deployed on-premise and in the cloud. By combining the capabilities of SAP S/4HANA Cloud and SAP PLM solutions, including SAP PPM, organizations can significantly improve their internal and external project management.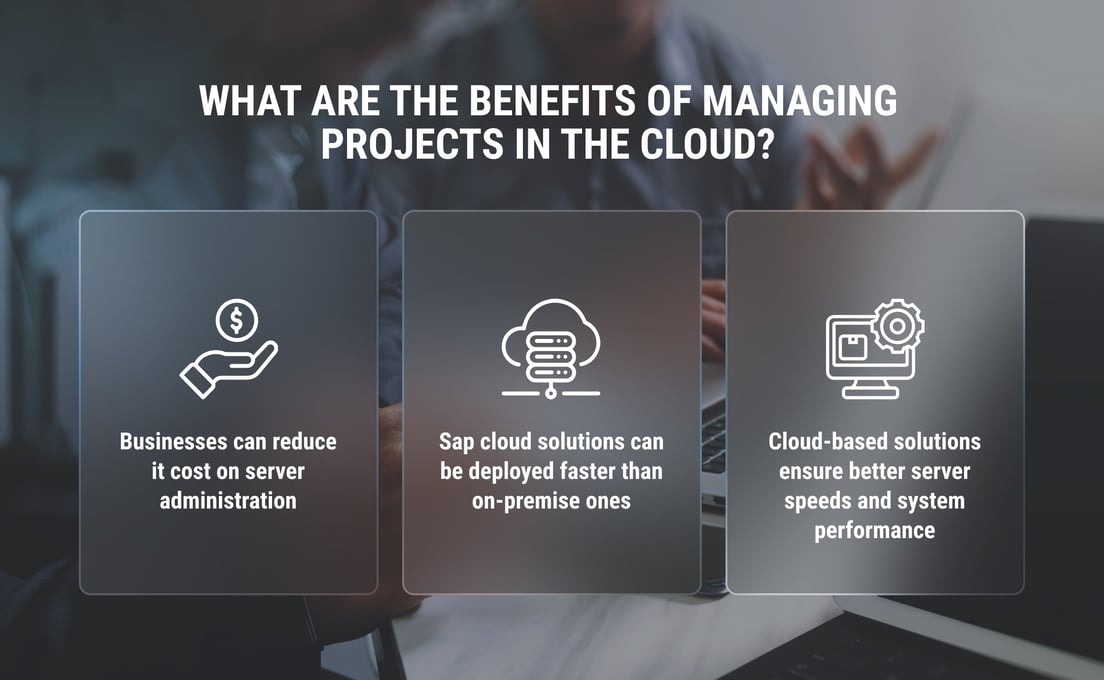 As a trusted SAP partner, LeverX has deep expertise in SAP solutions to help our customers optimize project and portfolio management practices in the organization.
Contact us to book a free consultation with our SAP experts.