Organizations need to remain agile, so they can adjust quickly to ever-changing business needs. How a candidate-first approach can contribute to company-wide progress? Discover it on a new free LeverX webinar!
Improve Your Employee Engagement, Growth, & Retention With SAP SuccessFactors. Join the Webinar!
Online webinar | December 14, 2022 | 4:00 PM EST

Recruitment teams have the all-encompassing job of attracting, nurturing, selecting top talent, and then convincing them that your company is the best fit. But when manual processes take engagement and optimization time, the candidate experience suffers. This affects the recruiting outcomes and directly influences the company's ability to grow, innovate, and compete.
How to develop strategic HR processes and align them with the needs of the company's employees, business goals, and budget? The SAP SuccessFactors (SAP SF) solution uniquely combines applicant tracking, job distribution, and candidate relationship management (CRM) – all in one platform.
On Wednesday, December 14, we invite you to a free online webinar to introduce you to the potential of SAP SF, discuss how it can help you in your unique situation, and provide you with expert advice on how to start working with the solution.
Meet the speaker: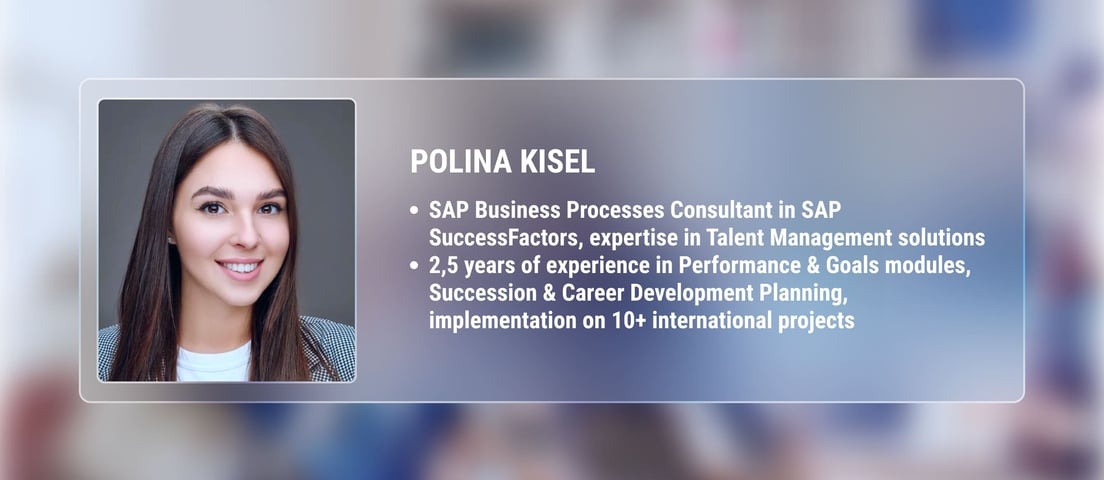 With SAP SuccessFactors, you will be able to:
Make a shift toward positive workplace culture
Reduce the burden on the HR department
Adopt a candidate-first approach for stimulating individual, team, or company-wide progress
Provide the candidates with an intuitive way to navigate, search, and apply for the opportunity best suited for them
Our mission is to get you to that level of performance and further!
leverx leverx
Do drop in. Click here to register for the webinar
And here is the BONUS: FREE SAP SF demo in real time!
During the demonstration, you will:
Get a full understanding of how SAP SuccessFactors works.
See how the solution adds transparency to your HR department, simultaneously automating multiple processes.
Receive customized recommendations depending on your business requirements.

Looking forward to your presence at the webinar!