Get a glimpse into LeverX's remarkable 20-year journey and explore the exciting future vision with Dr. Victor Lozinski.
LeverX: From Inception to Innovation — Dr. Victor Lozinski
In 20 years, LeverX successfully etched its mark in pivotal markets — encompassing the USA, Western and Eastern Europe, and Central Asia. The company charted a compelling trajectory, establishing offices in strategic locations such as Lithuania, Poland, Germany, Kazakhstan, Uzbekistan, Bulgaria, and the UAE.

GoodFirms — the world's leading review and rating firm — interviewed LeverX's CEO, Co-founder, and Chairman of the Board of LeverX, Dr. Victor Lozinski, describing what the company does and where its strategic positioning is.
The Inception Story
Dr. Victor Lozinski, CEO, Co-founder, and Chairman of the Board of LeverX, has been at the helm of LeverX since its inception. Founded in 2003, LeverX is an international company and a global system integrator specializing in SAP implementation and customization.
In 20 years, LeverX has served over 500 companies worldwide, enabling their digital transformation journeys. In 2004, just one year after its founding, it earned the prestigious status of SAP Preferred Vendor. This recognition highlighted its commitment to excellence in SAP services and set the stage for its continued success.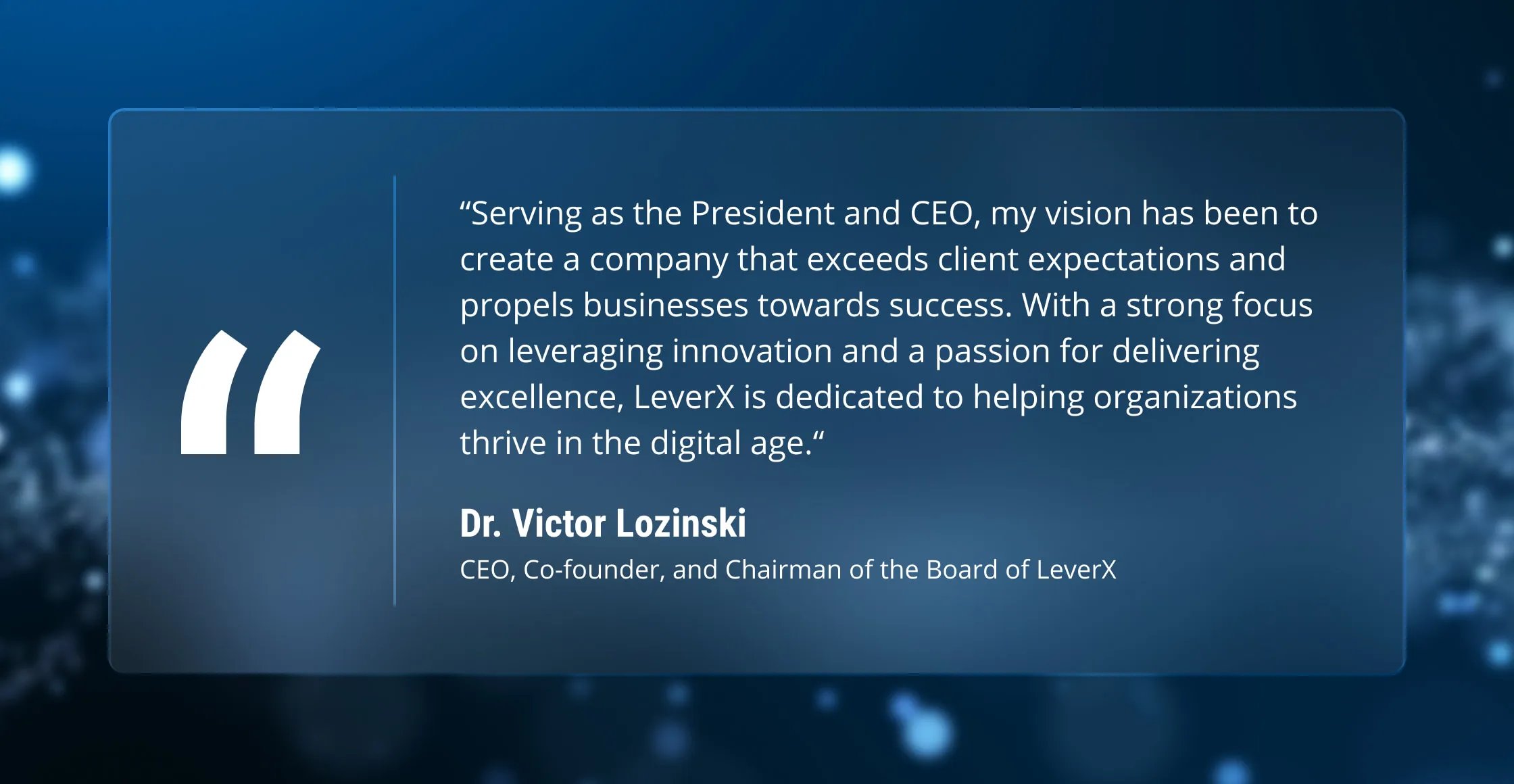 LeverX has been committed to delivering excellence at every stage of the process, from initial consulting and strategic planning to seamless implementation and ongoing support. Their dedication to providing top-notch solutions has earned them esteemed partnerships in the industry.
LeverX possesses the titles of SAP Gold Partner, AWS Advanced Tier Services Partner, Google Cloud Partner, and Microsoft Solutions Partner. These collaborations showcase their extensive expertise across various platforms, empowering the company that fuels innovation and business expansion.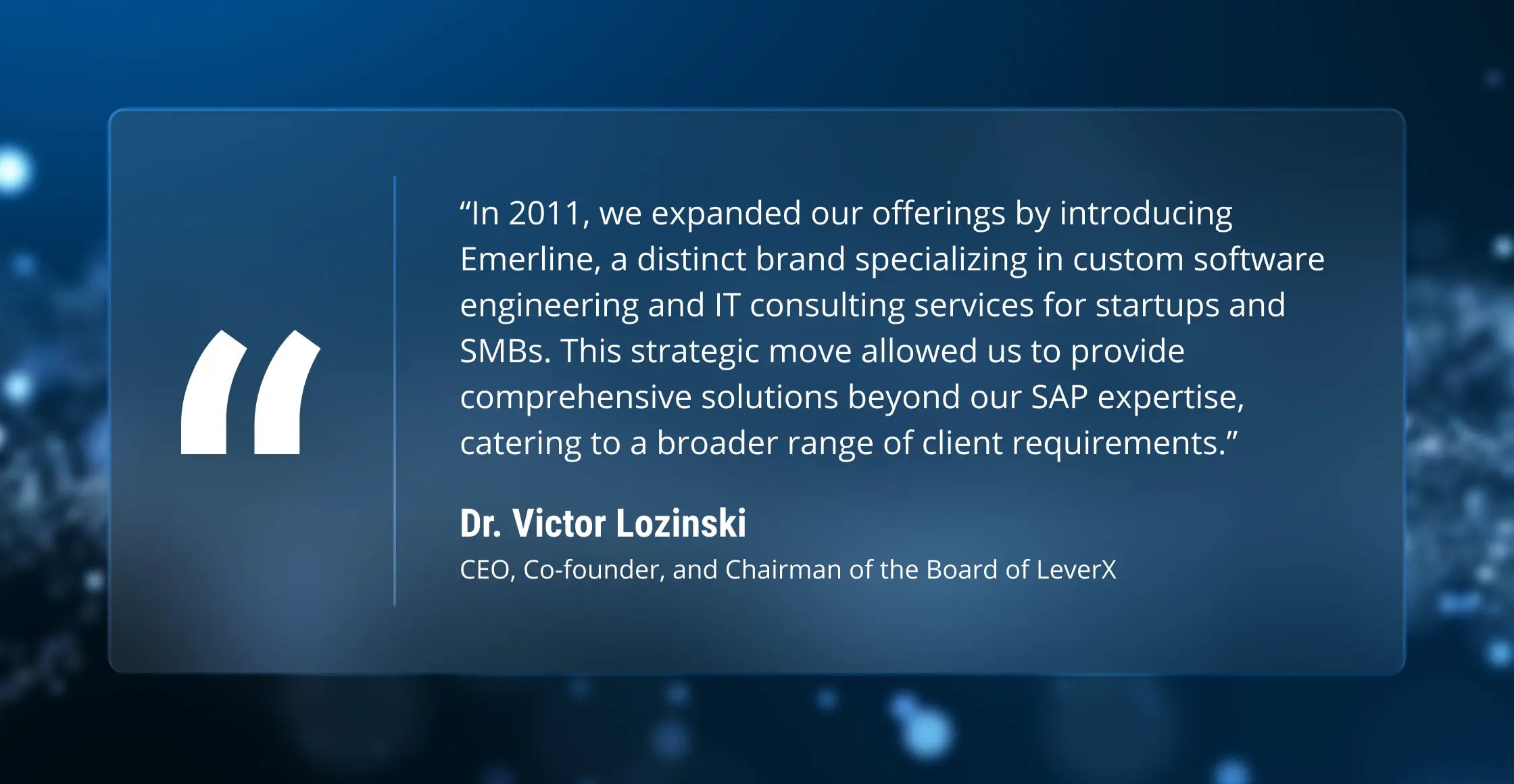 By 2014, LeverX had established a strong presence in key markets, including the USA, Western and Eastern Europe, and Central Asia. Nowadays, it has offices in Lithuania, Poland, Germany, Kazakhstan, Uzbekistan, Bulgaria, and the UAE.
In-House Business Model
LeverX has an in-house team of over 1500 highly skilled professionals. Unlike many others, it does not rely on external vendors' services. It has dedicated experts who deeply understand the industry, allowing them to deliver outstanding IT services and cutting-edge SAP solutions to its clients.
The CEO said, "LeverX offers a comprehensive suite of services designed to meet our client's unique needs and business cases, from the initial consultation to seamless implementation and post-go-live support."
"We believe in a flexible collaboration model that allows us to adapt to your specific requirements and preferences," he further commented.
How Does LeverX Stand Out?
As SAP's preferred partner, the company is committed to delivering outstanding SAP solutions and services of the highest quality. Moreover, LeverX specializes in designing and implementing full-cycle projects and developing ready-to-use products that cater to the unique needs of businesses.
Besides expertise in SAP, LeverX goes above and beyond by developing its own innovative products and solutions that drive technological progress.
The CEO stated, "One of our notable offerings is DataLark, a powerful data management tool designed to streamline processes and enhance efficiency with the help of data."
LeverX thrives on collaboration. Its close relationship with SAP enables them to tap into vast resources and expertise to advance its innovative solutions. This synergy enhances its capabilities, ensuring clients receive the highest expertise in specific areas.
Services Offered
LeverX's portfolio boasts over 950 successful projects within various industries. With its vast expertise, it has catered to multiple sectors, including Transportation and Logistics, Automotive, Banking, Mining, Healthcare, and many more.
LeverX has collaborated with various customers and businesses for years, many of whom have become permanent clients of LeverX. This emphasis on enduring partnerships drives the company's expansion as it successfully delivers multiple projects.
When the interviewer asked the CEO to mention some of the services clients request the most, he responded, "Our key specialization is serving all corporate departments where business process automation can be applied."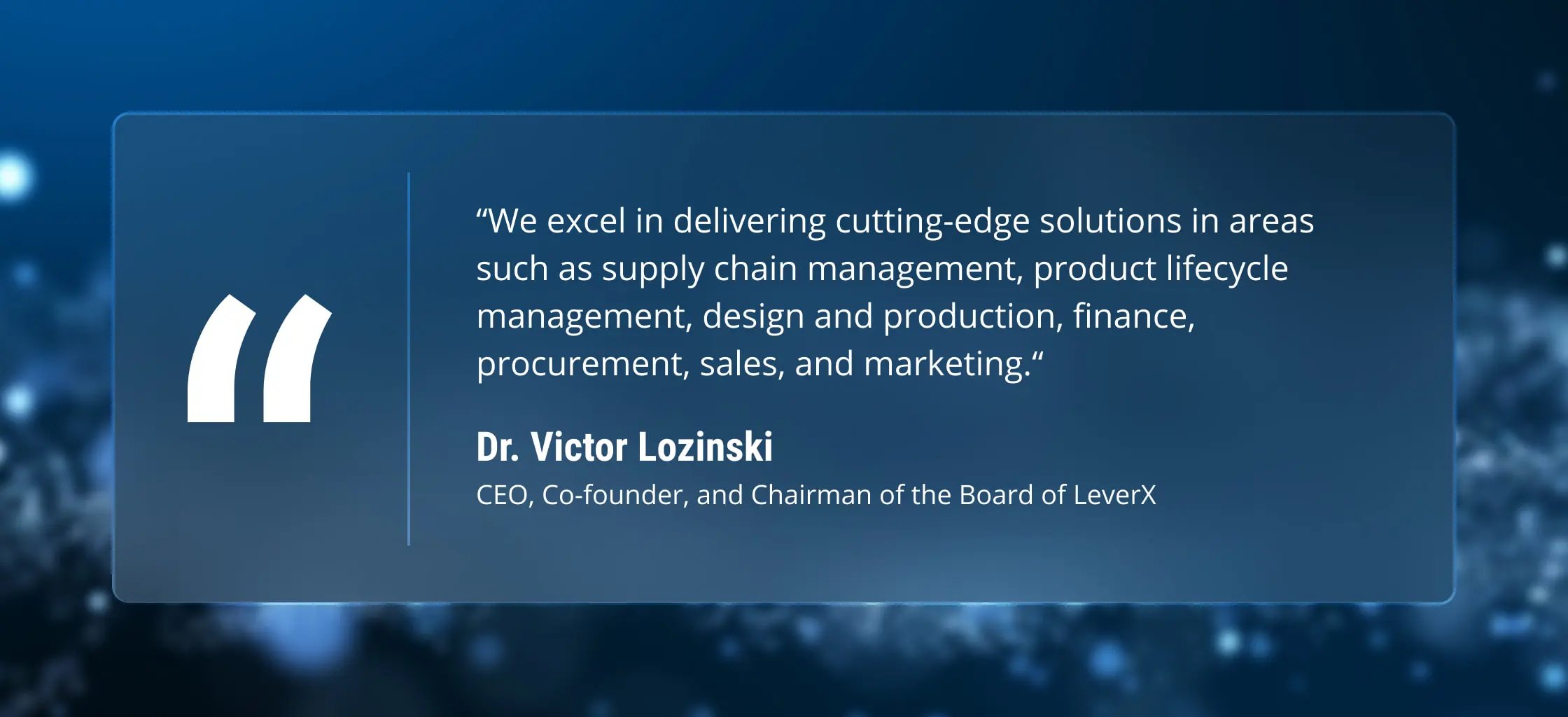 LeverX helps businesses optimize processes and streamline operations by leveraging the latest technologies and industry best practices.
Client Satisfaction
LeverX is centered around its unyielding commitment to its clients, forming the essence of every undertaking.
The CEO said, "We prioritize a customer-oriented approach, ensuring that each project begins with in-depth research and analysis of our client's unique case. This enables us to identify the most effective solution and deliver the highest quality results."
"After completing each project, we collect references and organize lessons-learned sessions. This allows us to gain valuable insights and feedback from our clients, helping us refine our work daily," he added.
By actively seeking feedback and implementing necessary improvements, LeverX ensures that solutions consistently meet and exceed client expectations.
Leveraging its expertise and customer-centric approach, LeverX remains a dependable business ally. This is precisely why LeverX has secured prominence among the Top Software Development Companies in the USA by GoodFirms, the industry's leading research and review platform.
Support Offered
As part of their project engagement, the company offers ongoing technical support after implementation to address any issues or challenges that may come up in the future.
The CEO emphasized, "Our responsive and knowledgeable support team is ready to assist you (clients), ensuring a seamless transition and ongoing smooth operations."
In its dedication to ensuring customers' satisfaction with the implemented project, the company goes beyond providing support. It offers education sessions to empower clients' teams with the knowledge and skills needed to maximize the solution's benefits.
Tailored Payment Structure
LeverX doesn't set a fixed payment structure; rather, it structures its agreements with the customers to best fit each project.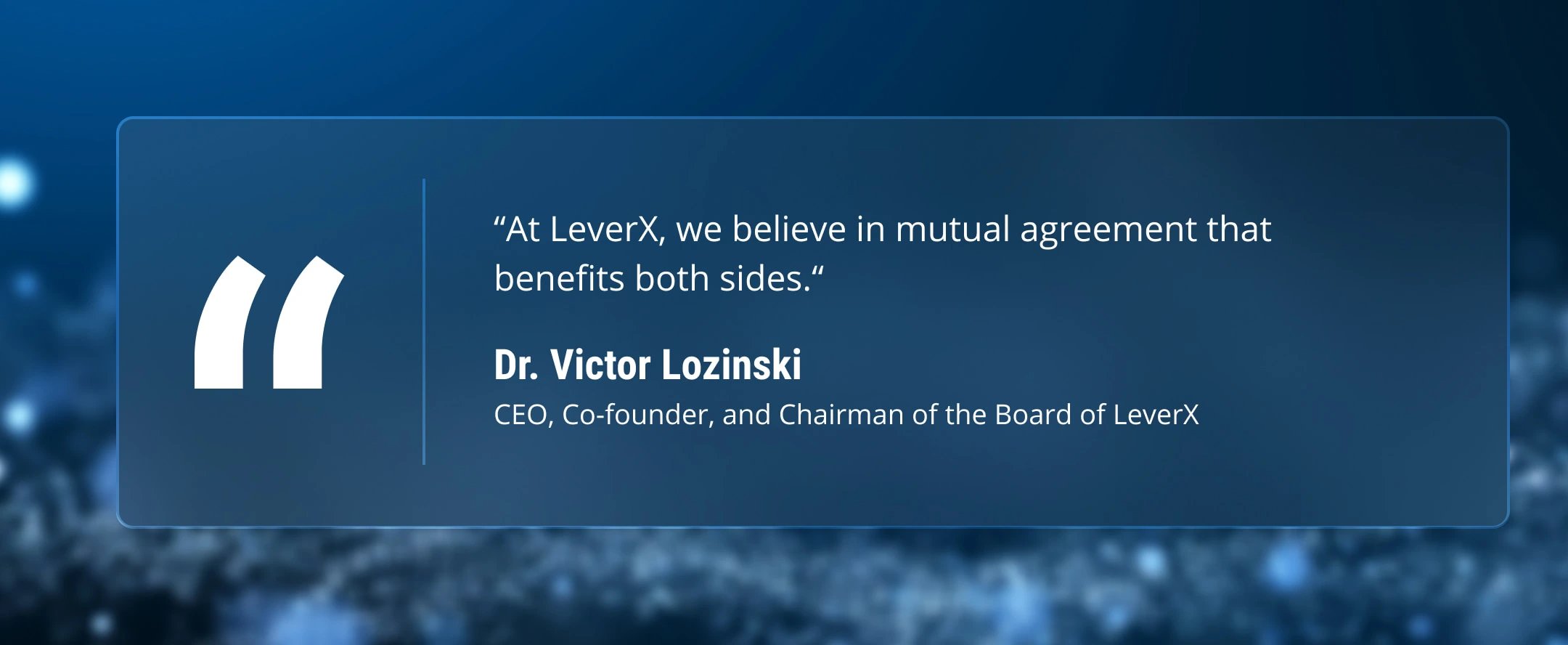 It believes in tailoring its approach to each unique case, ensuring it meets the client's needs. For this reason, LeverX does not limit the types of businesses it can serve.
The Future of LeverX
Reflecting on the trajectory of LeverX, the CEO remarked, "Our vision for the next decade is to position LeverX as a world leader in new technology solutions for businesses. We are committed to leveraging cutting-edge innovations and pushing the boundaries of technology to drive transformative change."
"We aim to provide our clients with the most advanced and forward-thinking solutions by staying at the forefront of emerging trends and advancements," he concluded.
The detailed interview is available on GoodFirms.
About GoodFirms
Washington, D.C.-based GoodFirms is an innovative B2B Research and Reviews Company that extensively combs the market to find business services agencies amongst many other technology firms that offer the best services to their customers. GoodFirms' extensive research process ranks the companies, boosts their online reputation, and helps service seekers pick the right technology partner that meets their business needs.