IoT-based Application Development
Reinvent your business model with Internet of Things
Request A Quote

>>
Let us define the benefits of IoT for your industry
With the numerous scenarios of the IoT usage, it is vital to consider the context of a business area. Every industry can develop rapidly, providing that the right Internet of Things (IoT) technologies are used. For instance, the IoT's power to gather data from machines simplifies plant maintenance.
As for entertainment, more and more gamers join the virtual area, because data tracking and analytics opportunities of IoT enhance user experience significantly.
IoT-based devices encourage wellness activities — after sensors gather all necessary data, it is time to accumulate and share targeted well-being recommendations.
The list of industries where IoT can make a breakthrough is not limited to the three branches above — traffic management and warehousing, healthcare, fast payments, and many more are also covered.
Selecting the right IoT tool is half the battle
The consulting stage is of the utmost importance. After LeverX IoT specialists discuss your business needs and agree on the IoT product expected, they get a clear understanding on which IoT-related tech they should use.
Speaking about the IoT development services our team is experienced in, we mark three major directions:
Cloud

Integration

Hardware

prototyping

Choosing the right

microcontroller

for your IoT project
If you are interested in the IoT and its potential impact on your business, LeverX will unveil the opportunities the Internet of Things will enable.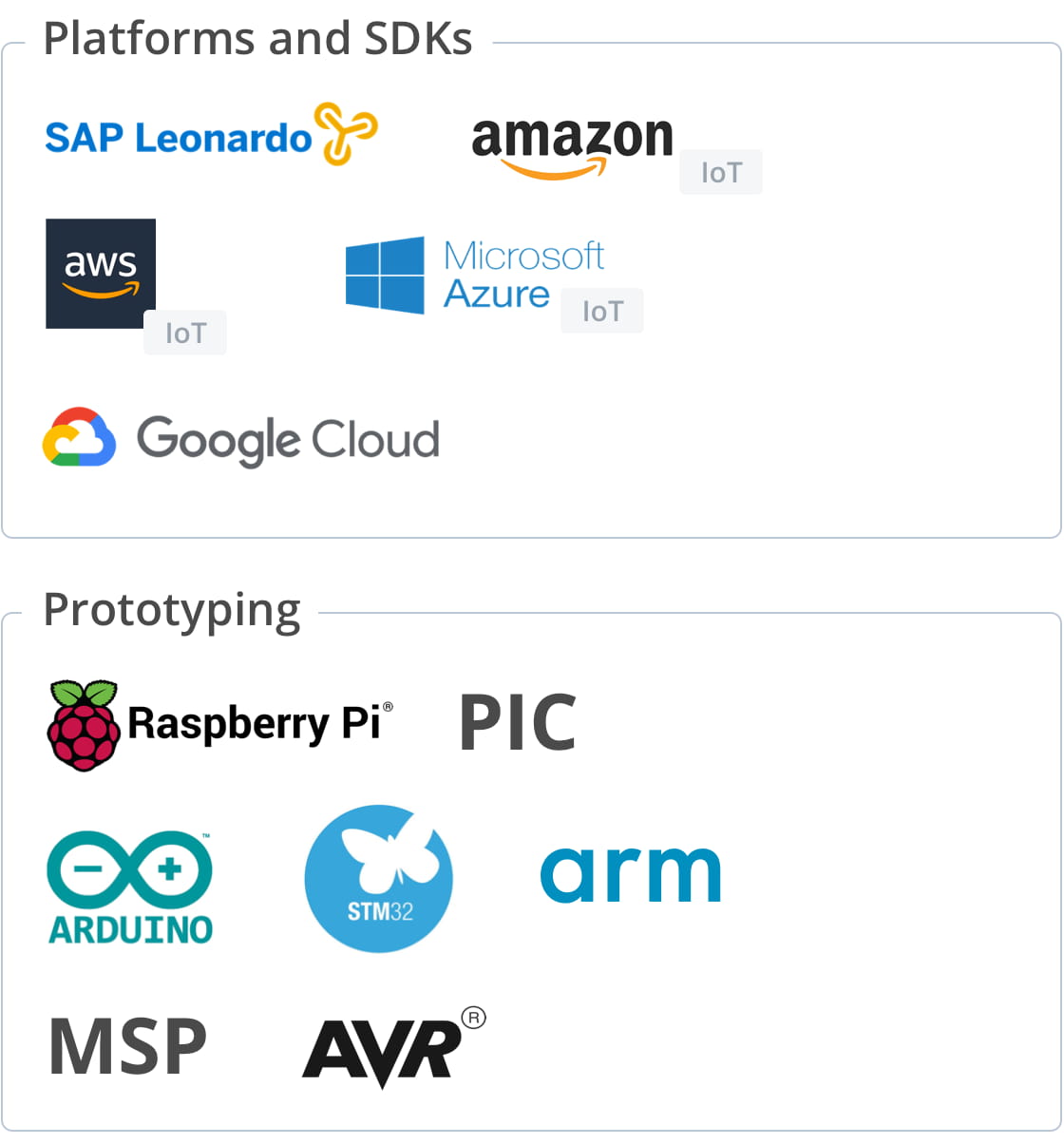 LeverX introduces their experience to contribute to your business prosperity
If your project requires the IoT integration or a cloud-based prototype, the LeverX IoT experts will provide their input for the project implementation. As for the solutions our team has already delivered, here are their major objectives:
Eliminating system malfunctions;

Forecasting upcoming purchases after analyzing product or service demands;

Tracking product consumption;

Monitoring the current status of the device and scheduling its maintenance days.