Expedite Mass Component Replacement with Design Accelerator
Reduce Your Efforts by 90% in a Single Click
Contact Us

>>
LeverX Design Accelerator Is Here to Reduce Your Efforts
Let's discuss how Design Accelerator can help you successfully bring your business to the next level!

What Benefits Does LeverX Design Accelerator Bring to Business?
Intuitive and user-friendly application that quickly replaces product design versions
Flexibility in mass component updates to product designs for engineers and support staff
Compliance with regulatory requirements
Reduced reliance on CAD applications for maintenance
Accelerated time to market
Innovation-focused solution
Address the Challenges Related to the Use of CAD-Desktop (CDESK) and SAP ECTR
Manual Maintenance of an Audit Trail
Regulatory compliance requires engineers to manually maintain an audit trail.
Impossibility of Versions Replacement
It causes difficulties in support of manufacturing changes on released designs.
Limitations for CAD Design
Mass product design updates are not possible in CAD design.
Manual Update of the Product Design Versions
Engineers have to manually update product design versions.
The Need for CAD application
It is required to complete the design versioning process.
How LeverX Design Accelerator Boosts Processes
Quickly replace older versions with newer versions of product designs
Perform updates in the background, without the need for CAD applications
Use Change Numbers for regulatory compliance requirements
Easily change the released CAD structure with newer revisions
Take advantage of "where-used" capabilities for mass version updates
Promptly update the document structure for Bill of Material generation requirement
Access all changes organized in a project folder
Utilize global mass replacement for any document
Enable Mass Updates of Components With an All-in-one Tool
Design Accelerator is a software tool that allows you to update design structures in mass qualities in a single click.
Take either new versions or replacement documents from your internal SAP system and mass update them within your structures that exist in SAP.
You can do it just within your SAP Engineering Control Center! Book a demo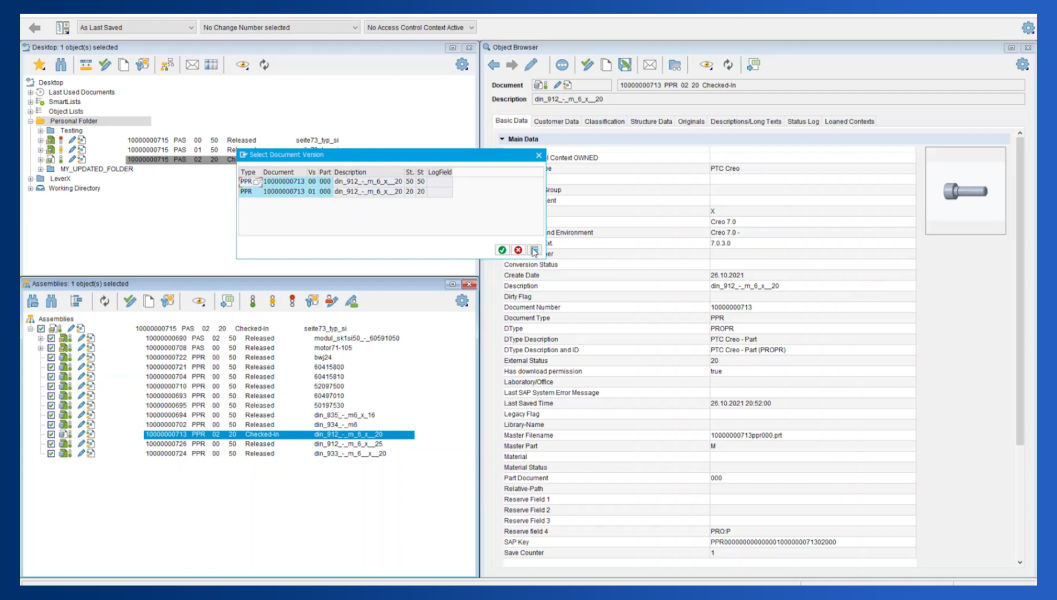 We are Trusted by Market Leaders