Ensure the Efficiency of Data Migration from Your Company's Sources to the New System
You can effortlessly transfer your data from these sources:
Excel

SAP BAPI

External API

SQL server

Custom Python scripts
Let's discuss how DataLark can help you successfully bring data management to the next level!
And impeccably migrate the data to these target systems:
Any SAP Module

SAP BAPI

External API

SQL server

Custom Python scripts

Excel
Are You Facing the Following Challenges When Migrating Data?
Manually re-entering data within several systems
Slow execution of mass transactions
Errors when compiling and transforming data
How DataLark Boosts Data Management
Brings data integrity and data quality
Simplify Data Management Processes with an All-in-one Tool
DataLark is a LeverX solution that provides for an easy to use application that can manage any of your data needs. This application allows for drag and drop data mapping from a choice of inputs. Move data from an XLS, any DB, or any other data management source. DataLark then maps the data into the target data application in the necessary format and structure.
Data migration
Data Integration
Data consolidation
Data validation
Integrated with SAP Data model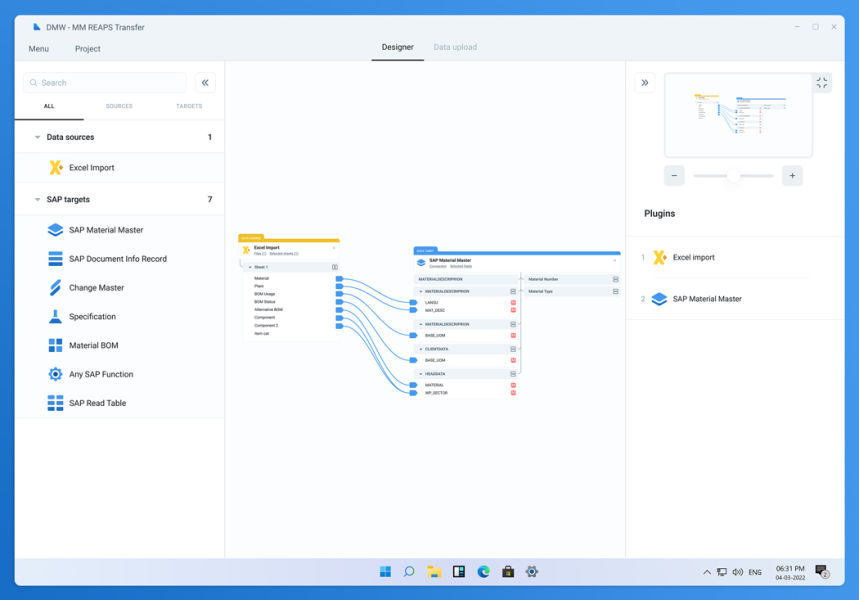 Here Are Some Examples of Using DataLark
To get a better understanding of the benefits of DataLark, you can bring to your business and see several examples of how it can help you with various data management tasks:
Data Migration
Migration (on-premise and cloud) from 3rd party SAP solutions to S/4HANA
Database migration
Data Integration
Extraction from multiple sources and propagation to various destinations
Event- and rules-driven synchronous and asynchronous exchange
Data Consolidation
Data brought together from a multitude of sources
Data transformation based on business rules
Enterprise Information Integration (EII)
Data Validation
Data quality and accelerated pace of work
Simulation mode for additional data verification before running in the production environment