Trust Blockchain Technologies and Improve the Safety of Your Solutions
LeverX will uncover potential benefits of blockchain
What blockchain can do for your business
While the word 'blockchain' is still associated with bitcoins and cryptocurrency, its core concept isn't limited to a form of electronic cash. Our blockchain experts know for sure that it is more than a buzzword and capable of bringing much practical value to your industry.
LeverX names all possible use cases related to blockchain tech and business fields of our customers after a scrupulous analysis of their strategy and expectations. We carefully consider all business benefits blockchain might provide and introduce our conclusions and recommendations.
Technology matters. Take a look at the LeverX blockchain stack
Choosing blockchain-based frameworks and tools is a vital stage. Right tech is a key to the smooth development and excellent results. LeverX blockchain experts pay much attention to examining the needs of our customers. It lets our team opt for the best technological alternative.
Blockchain positively influences supply chain management by enabling the efficiency of the whole process, from product listing to delivery. Besides, using blockchain favors minimizing risks of human errors. Making agreements becomes easier thanks to autonomous smart contracts stored in the blockchain.
Blockchain boosts changes in the world of stock markets — better transparency of the processes, more rapid exchanges, and risk mitigation represent significant transformations. Peer-to-peer transactions are on the rise as soon as blockchain speeds up transfer payments for different business fields.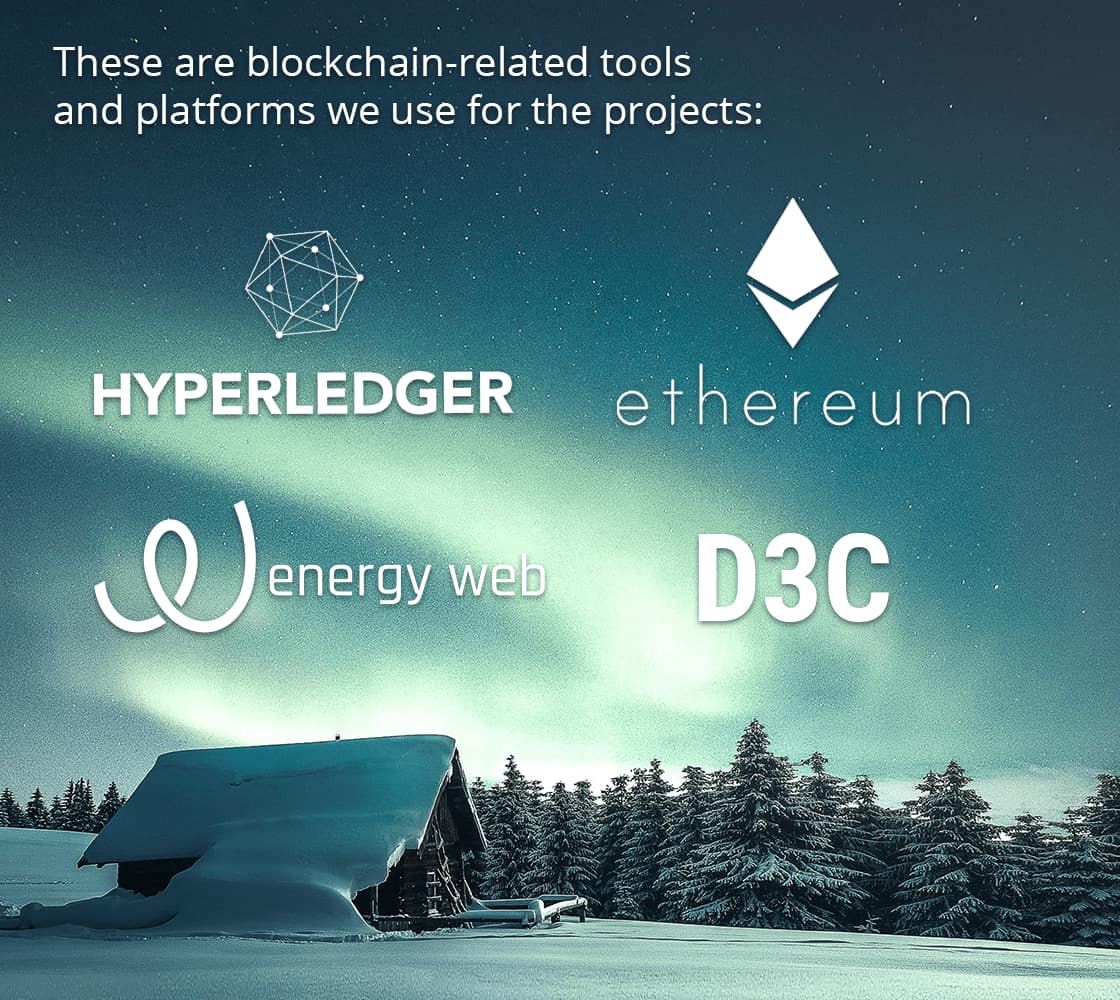 Investigate the effect of blockchain on various spheres and learn more about our blockchain development experience
If you have a clear understanding of the blockchain-based solution needed or just want to know whether the technology could tackle your requirements, we are always ready to discuss and fulfill your expectations. Two key directions of our expertise are as follows:
Decentralized databases. They are based on the blockchain technology and contribute to stronger security.
Decentralized energy systems. Here, blockchain transactions are involved for managing decentralized energy production.
Project concept, design, blockchain application development, integration of the blockchain systems with your running solutions, launch, and support of the blockchain solutions belong to our areas of responsibility.