Written By Tony Schneider,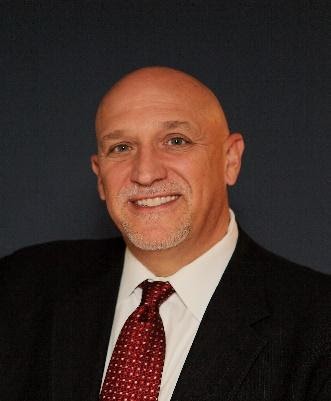 Did you know that LeverX has an excellent background in Supply Chain Logistics focusing on SAP Extended Warehouse Management, Transportation Management and Yard Logistics?
Welcome Tony Schneider to the LeverX Team!
Anthony (Tony) Schneider joined the LeverX team in September 2020 and will be focusing on the LeverX Supply Chain Logistics offering – especially in the Extended Warehouse Management area and Shop Floor Manufacturing Execution Systems.
Tony is considered a trusted advisor to many of his clients. He brings a broad diversified industry background that includes:
Automotive
Discrete Manufacturing
High Tech
Utilities
State, Local
Education
Tony is a professional who is dedicated to the client's optimization of current solutions and the future Digital Transformation to Cloud environments.
Tony graduated with his BA in Material Logistics Management from Michigan State University. Upon completion of his BA, Tony attended the University of Detroit and graduated with his MBA in International Business. Tony successfully finished his APICs certification and is CPIM (Certified Production Inventory Management).
Tony started his career at Unisys Corporation (former Burroughs) where he spent 14 years working in a variety of positions including Distribution, Manufacturing and PLM. Tony joined SAP in 1997, started his career as a MM/WM consultant then moved into Consulting Management in early 2001. He led the North American Automotive consulting team for 9 years and was the Global Automotive Team Lead for 2 years.
Tony worked with the SAP Business Transformation Management team for 2 years, Delivery Management for 2 years, then finally as a Solution Director selling SAP MaxAttention for 4 years before retiring from SAP. Tony joined M10TEK as a Director for SAP Client Services for 2 years before joining LeverX in 2020.
The LeverX team has well over 50 successful projects that focus on Extended Warehouse Management, Transportation Management & Yard Logistics
The LeverX Supply Chain Management group started in 2003. We have a dedicated team of 100 developers, consultants and solution architects that focus in this area. At any given time, we are typically working on 10-15 projects. We work remarkably close with SAP Development in Germany on many new innovations.
Several of our successes to date:
Extended Warehouse Management (EWM):
Heavy Machinery – Discrete Manufacturer - Design and implementation of connectivity adapter for TGW PLC Communication Protocol. Development of parsing algorithms to map data when sending and receiving telegrams in

EWM

. Realization of container movement and management tools based on SAP

EWM

for Empty Container Area controlled by

MFS

.

German Large Home Appliances - SAP

EWM

solution implementation. Enhancement of the integration interface with ECC for Goods Receipt area, Goods Issue area, Goods movements, and Quality management. Development of

RF

transactions.

Large producer of Consumers Goods Company - Implementation of

EWM

enhancements for European and U.S. departments

Large High-Tech Industry - Enhancements of

EWM

Physical Inventory, Warehouse Monitor, Core Interface

(CIF),

inbound and outbound delivery processes. Development of customer reports and

RF

transactions.

European Rail Network - Design and development of

SAP Shunting Management

, which is a custom-specific solution for rail yards based on

EWM 9.1

(The mapping of a rail yard's infrastructure to

EWM

objects like storage bins as tracks,

TUs

as wagons, and vehicles as trains). This solution provides collaboration with the railway companies, managing inbound and outbound trains, monitoring, and executing shunting operations and connectivity to 3rd party systems.

Large Global Pharmaceutical Firm - Enhancements of

EWM Warehouse Monitor

,

VAS

and

Packing

, inbound and outbound delivery processes. Development of customer reports,

RF

transactions and connectivity to

MFS.

American Consumer Good (Beverage) - Enhancement of data transfer between

ECC

and

EWM

documents to support last minute changes for inbound and outbound deliveries

British Multinational Pharmaceutical Firm – SAP

EWM

and SAP

WMS

solution implementation and support

European Automotive OEM - ATLAS stands for Advanced ParTs Logistics in Aftersales. The scope of

ATLAS Wholesale Europe Extended template

was the global rollout of an SAP-based solution for the spare parts business with the following tasks: Enhancement of the existing SAP Templates Execution of global planning SAP rollout in 8 key European markets in more than 20 locations.

Large Retail Firm in Mexico – SAP

EWM

and SAP

WMS

solution implementation and support.

American Medical Technology Firm -

Goods acceptance and storage

. Inbound quality control integration with

RF-equipment

and

technical diagnostics equipment

. Outbound delivery formation. Shipment of goods. Reports formation.
Transportation Management / Yard Logistics:
European Railway Company - LeverX provides

support

and

upgrade

for the SAP systems including Accounting, Costing, Materials, Plant Maintenance, HR, Sales, Archiving, Integration with external systems.

SAP PM Railway Company in Europe - Together with SAP Custom Development, LeverX developed and implemented the

SAP EAM

solution, including

PM, MM

, and

PS

.

Railway Company in North America - Project implementation for the railroad in the United States that operates route miles in 22 eastern states. As an SAP Consulting subcontractor, LeverX International took part in the implementation of

SAP ERP PM, MM, MRS

modules to use them in NSR.

National Train Company in Europe - LeverX designed and developed

SAP Shunting Management,

an industry solution for railway stations based on

EWM 9.1

.

Railway in North America - LeverX implemented

SAP TM

and

SAP YL

and developed

SAP Fiori Transportation Management.

Company in Kazakhstan - Upgrade of the analytical system based on

SAP BW/BO

to the HANA version, Implementation of the

SAP Yard Logistics

solution.

Moscow Metro - enhance

SAP MRS

for planning

SAP PM

in Moscow Metro.

Russian Railway - Development of a solution prototype for planning and managing freight transportation, which is based on SAP Transportation Management.
As you can see, we have considerable experience with EWM, TM and Yard Logistics and with companies of all sizes across the globe. We look forward to bringing our experiences together and work with your company on optimizing your SAP Supply Chain Logistic solutions.
Please feel free to contact us for additional information & project inquiries!
Regards,
Tony Schneider