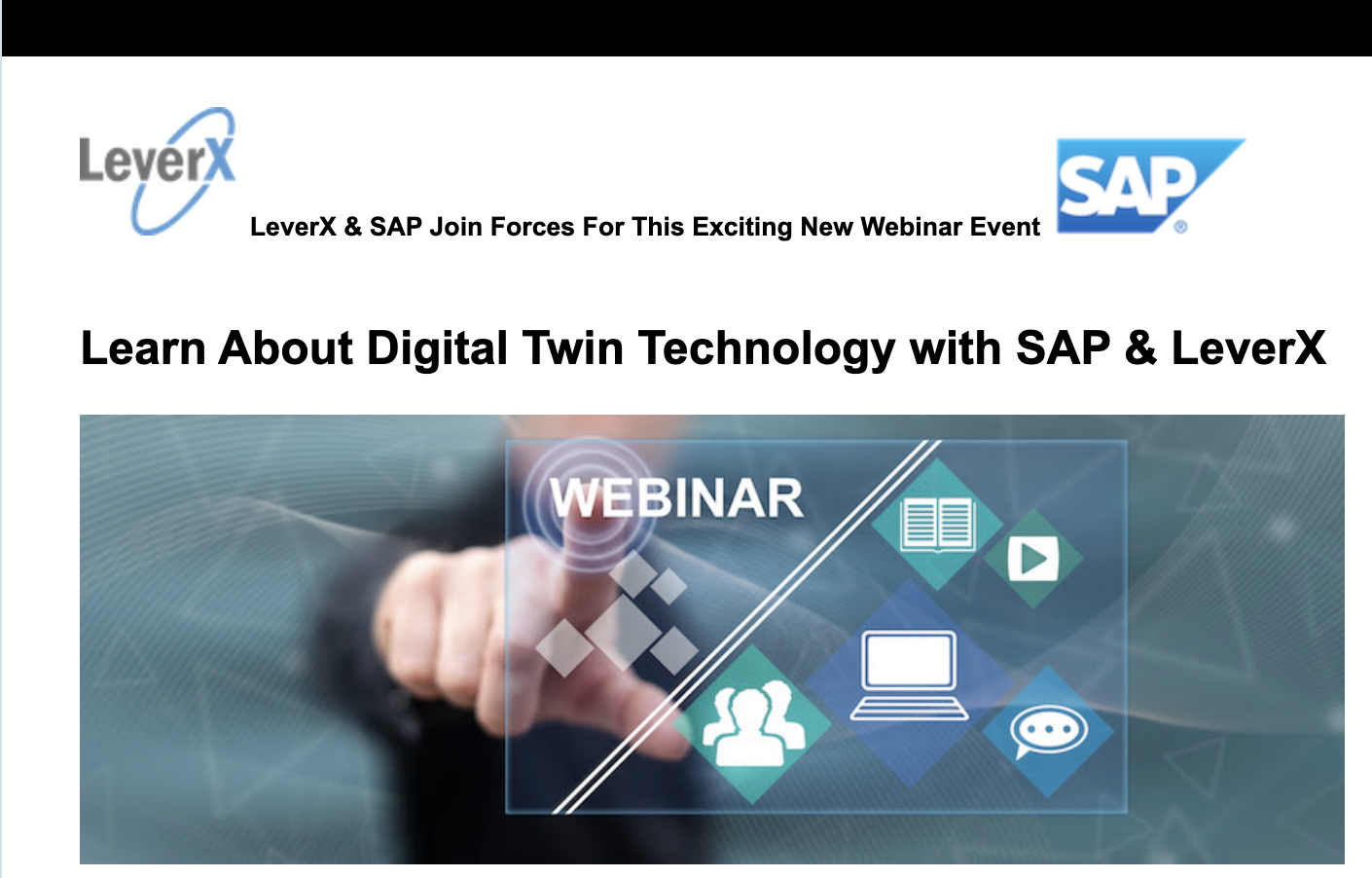 The Future of Industry 4.0
Bridge Digital and Physical Worlds with Digital Twin Technology
---
Some call it the fourth industrial revolution, or industry 4.0. Whatever you prefer to call it, what's certain is that organizations need to embrace the fusion of digitalization with traditional industrial processes. This results in intelligent value chains and product lifecycles that start with development, go through manufacturing, assembly, product delivery and maintenance, and end with recycling.
Join SAP and LeverX on Thursday, September 17, 2020 at 1:00 ET to see how digital twins – and networks of digital twins – are transforming how engineers design products, how manufacturers collaborate with end users, and how companies generate revenue and provide value.
In this webinar, gain specific insights to the below:
1. Learn best practices for combining 3D and 2D data to your digital business data
2. Consolidate end-to-end asset or product lifecycle data into digital threads
3. Automate and integrate visual processes, including supplier collaboration, kitting and warehouse operations, manufacturing, assembly and test, training, field service and support; to ensure they all run smoothly with minimal human intervention and digital twin alignment.
4. Drive innovation in manufacturing, R&D, supply chain, asset management, service, and logistics
Register now and learn how to adopt a holistic digital data delivery system to enhance continuous process improvement by embracing your digital thread to achieve a culture of product and process excellence.
We look forward to seeing you online!
Best regards,
SAP and LeverX
( REGISTER HERE )
Webinar: Learn About Digital Twin Technology with SAP & LeverX
Date: Thursday, September 17, 2020

Time: 1:00 – 2:00 P.M. ET

Speakers:

John Irvin, Director, Digital Transformation, LeverX

Peter Demtschenko, Director, Strategic Accounts, LeverX

Dave Blatner, Aerospace & Defense and Travel & Transportation, Industry Advisory, SAP