Today, more and more companies connected with freight transportation are considering the implementation of transportation management systems in their businesses. The reason behind it is their willingness to increase the performance of all operations and cut the expenses. How to achieve the objectives in no time? Cargo consolidation, accurate load and transportation planning as well as the selection of a reliable carrier will help.
SAP Subcontracting and Carrier Selection is an SAP TM functionality designed to simplify the choice of the right contractor.
Carrier Choice Has Never Been That Easy
SAP Subcontracting and Carrier Selection is a functionality within the SAP Transportation Management solution (SAP TM) aimed to pick out a proper freight carrier according to customer's specific requirements and terms of transportation, including prices, delivery dates, geographic location, minimum transportation costs, etc.
The use of the SAP TM Collaboration Portal solution will assist in making the right carrier choice after examining all the required conditions. The Portal lets carriers leave their offers and get access to the information about upcoming shipments.
How to Use SAP Subcontracting and Carrier Selection: Possible Scenarios
You are free to choose a carrier using either one or several of the following strategies.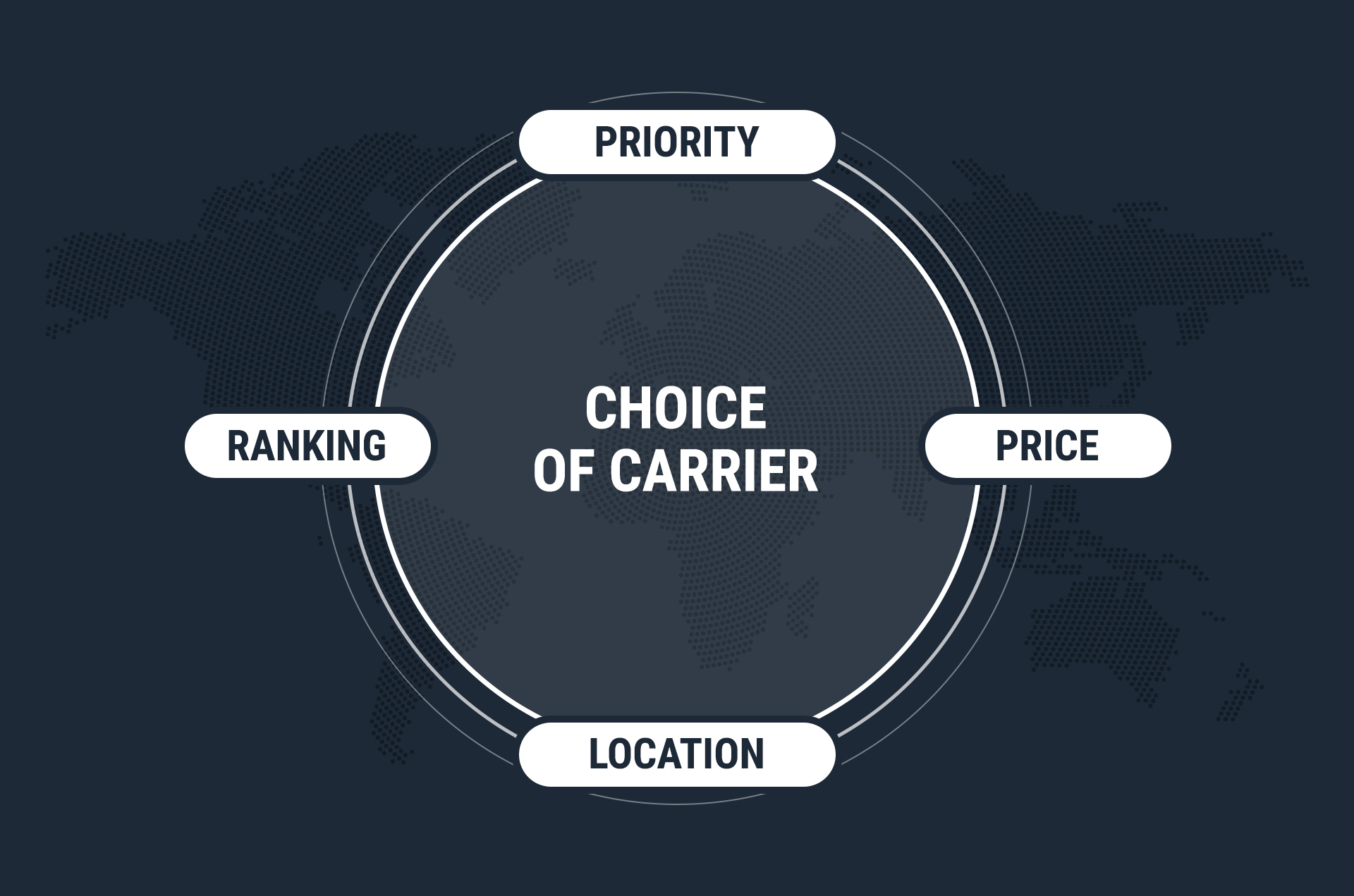 Priority
You set limitations and define the requirements, while the system suggests the highest priority carrier.
Price
To choose the best contractor, the system analyses total expenses for transportation, considering both internal costs and service fee.
As for target industries of SAP Subcontracting and Carrier Selection, the functionality is particularly beneficial for retailers, large manufacturers (any business area), logistics companies, and large freight forwarders who collaborate with subcontractors.
SAP Subcontracting and Carrier Selection: Key Benefits for Your Business
Unbiased choice of contractors
The solution provides an auction-based carrier selection process, thus finding the most profitable offer based on the defined criteria. Thanks to the process automation, you eliminate the risks of manual errors and corruption issues as well as reduce time spent on auctioning.
Equally convenient for both parties


SAP TM Subcontracting and Carrier Selection is a win-win both for customers and contractors. On the one hand, a carrier has access to all shipment details, which allows evaluating the scope of work.
On the other hand, a customer sees prices, vehicle characteristics, and much more entry data from contractors. Direct access to data via the SAP TM system mitigates the risk of errors and streamlines carrier selection processes.
Different request types are available
SAP Subcontracting and Carrier Selection is an ideal tool in case of long-term collaboration, when the customer's requirements and transportation routes are stable during a significant period of time.
Still, there could be some shifts in transportation scenarios, e.g. new store opening when it comes to retail. It's quite challenging to alter the terms of a long-term contract. In this case, spot freight is a resque. It's a one time rate given to a carrier for a single delivery. Such an opportunity reduces pressure on the departments dealing with carrier agents or hired transport.
Variety of communication channels
The integration of the solution with SAP TM Collaboration Portal allows for the direct exchange of the information between customers and contractors. There is an option to share bid results via email with those who have no access to customer's SAP TM.
Implementing SAP Subcontracting and Carrier Selection: Pros for Your Business
After the implementation of SAP Subcontracting and Carrier Selection, you get access to both one-round and multi-step auction types. The latter presupposes several rounds of tender and shifts in the entry criteria, if needed.
A standard package covers the participation of a decision maker from the customer's side if several potential contractors address all demanded criteria. LeverX specialists not only implement the standard SAP Subcontracting and Carrier Selection functionality, but also customize the solution according to customers' demands.
For instance, in terms of the project for a large retail company, our team customized the solution, while tackling the following tasks:
process automation;

UI enhancements;

providing a comprehensive picture of all auction cycles, quick access to offers and auction results, evaluation of an offer's profitability, and much more.
Need more details on this project, SAP Subcontracting and Carrier Selection, and LeverX's experience with its implementation? Join our free webinar on the topic "How to automate carrier selection processes with SAP Transportation Management." It will take place on June 17, 4 p.m. (GMT +3)
Webinar language: Russian.
Registration link is here.