Overstocks resulted in significant financial losses; sales plans were achieved only partially, by 40%; a company received a critical priority sales order but didn't have required products available...
Have you ever faced the issues above? Inaccurate customer demand forecasts, a lack of sales planning control, or gaps in interaction between different departments (financial, logistics, sales, etc.) cause excessively high expenses across the entire supply chain and negatively impact the level of customer service.
SAP Integrated Business Planning, or SAP IBP, is a tool designed to transform planning processes and let your business maximize their profits.
SAP IBP provides quick data accumulation and efficient analytics in real-time as well as assists in making precise supply, sales, inventory, demand, and distribution plans.
6-in-1 Solution
To cover all types of planning, SAP IBP has 6 modules, each being responsible for a set of functions. They can be integrated either with each other or with third-party solutions.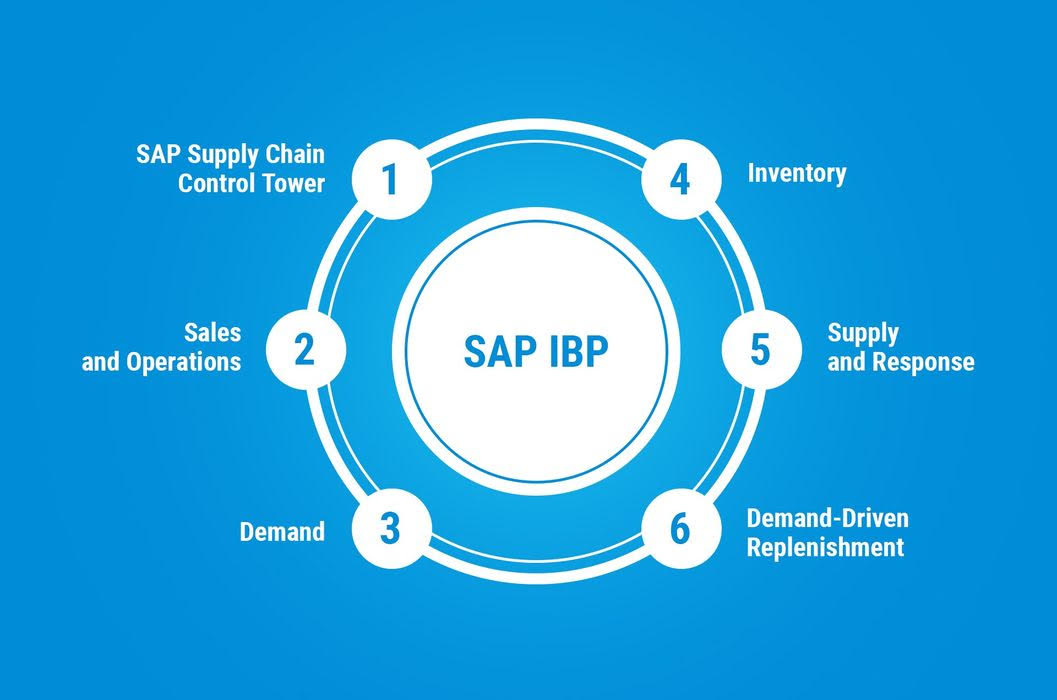 SAP Supply Chain Control Tower
Improve supply chain efficiency via performance indicator monitoring.
Sales and Operations
Simplify sales & operations planning, providing the optimal balance between demands and supply.
Demand
Experience utmost demand transparency and instantly react to the customers' needs thanks to precise statistical forecasts.
Inventory
Have the right amount of stock and organize its efficient distribution, which will definitely increase customer satisfaction.
Supply and Response
Have strategic, tactical, and operations planning all in one module.
Demand-Driven Replenishment
Focus on the analysis of actual needs and priority setting.
IBP Is a Game Changer for Any Industry, Including Automotive and Healthcare
Each field has specific requirements and planning tasks. Regardless of the industry you are in, SAP IBP will address the challenges.
How to get the most out of storage capabilities, always have the most demanded products in stock, avoid empty store shelves, increase average equipment load, and eliminate expired goods?
The SAP IBP modules allow retail, discrete manufacturing, automotive, metallurgy, energy, telecommunications, and many other industries to meet their business goals.
LeverX experts are ready to give you a free consultation to define the ways your business can leverage SAP IBP.
Planning As a Winning Strategy: Which 5 Business Indicators Will You Improve with SAP IBP?
Let's look at the financial metrics changing after you prefer SAP IBP to a bunch of isolated analytical and reporting systems. IBP favors the right strategic decisions as it achieves a perfect balance between planning and production capacities.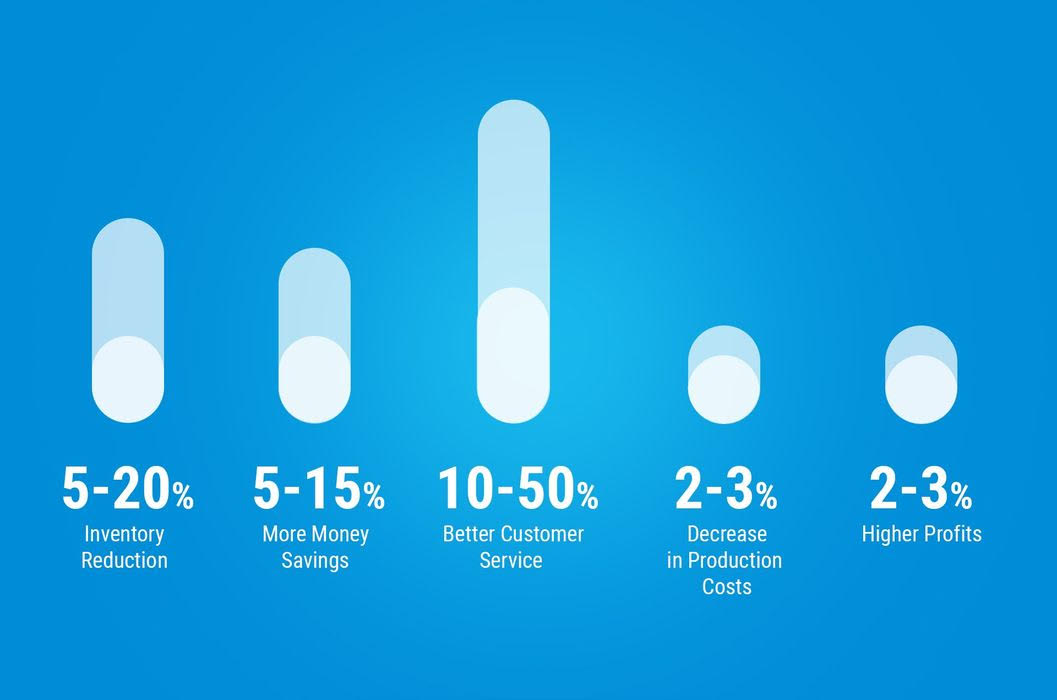 5-20%: You reduce inventory, including raw materials or finished goods, thanks to more precise planning.
5-15%: You save money on goods storage, transportation, and distribution.

Stock reduction leads to fewer warehousing or production tasks and decreases transportation costs.
10-50%: You improve customer service.

You clients will be totally satisfied with timely delivery and inventory replenishment. That's how you will foster your reputation and attract new clients, thus generating more profit.
2-3%: You decrease production costs.

The less you spend on goods storage and transportation, the more significant a decrease in production costs will be.
2-3%: You improve profit.
When you make right management decisions, enable the full warehouse and production load, as well as strengthen your client portfolio, all this will positively affect your revenue indicators.
What's More About SAP IBP?
This is a cloud solution, which means quick implementation, integration with both cloud and on-premise systems (if required), and flexible adaptation to any industry.

Have you already implemented a planning system into your daily operations? SAP IBP is a good alternative to either SAP APO or third-party products responsible for planning.
Ready to test the system but have no idea how to start? SAP IBP certified specialists from LeverX will explain how to implement the system into your company's processes, so that it can contribute to your revenue growth.
Leave your questions about SAP IBP here, and we'll gladly answer all of them. Also, you'll find more details about its planning capabilities and flexible data models on the solution page.