Project Challenge and Objectives
Together with our partner, an IT consulting company, we implemented the SAP EWM solution into business processes of a leading Ukrainian manufacturer of medicines.
All pharmaceutical raw materials should comply with Food and Drug Administration (FDA) and Good Manufacturing Practice (GMP) standards.
To provide full compliance with the requirements above and export medicines to the international market, the company aimed to:
Automate manual warehouse processes;
Enable traceability of goods and materials;
Improve transparency of management and accounting processes;
Increase quality of warehouse operations;
Control raw material availability and usage.
Before the project launch, the customer had already worked with the ERP system, but to achieve all business objectives, they needed a newer SAP WMS version — SAP EWM.
LeverX's Contribution and Project Scope
The LeverX project team included a project manager, technical architect, SAP EWM and SAP ERP consultants, SAP integration consultants, SAP EWM developers, and SAP ERP developers. They were responsible for:
SAP EWM Greenfield implementation;

implementing the solution across warehouse division, the quality control department, and manufacturing departments;

customizing SAP EWM according to the specifics of customer's business processes;

SAP EWM and SAP ERP development;

integrating SAP ERP with a third-party system utilized by the quality control department.
After the implementation, the LeverX expert team provides support for the solution.
SAP EWM project tasks


Automation of master data maintenance across the warehouses
SAP EWM implementation and customization for three warehouse divisions; storage cell labeling
Automation of intra-warehouse operations
Automation of the goods movements within the warehouse, managing warehouse replenishment; performing inventory using data collection terminals (DCT); goods retirement; task and resource management
Automation of inbound/outbound processes
Receipt of materials from external suppliers
Establishing barcode standards for raw materials and materials for production; printing output and barcode labels

Acquisition/Issue of materials
Our team developed an SAP ERP program for data collection terminals to simplify material transfer from warehouse to manufacturing department, and vice versa.
Inbound materials quality control

Thanks to the functionality developed by LeverX, quality control specialists select needed raw materials for examination using the DCT.
Placement of materials in stock
Automatic selection of the optimal placement algorithm is available
FIFO- and FEFO-based inventory
Automatic processing of goods according to FIFO (First In, First Out) and FEFO (First Expired, First Out) inventory control strategies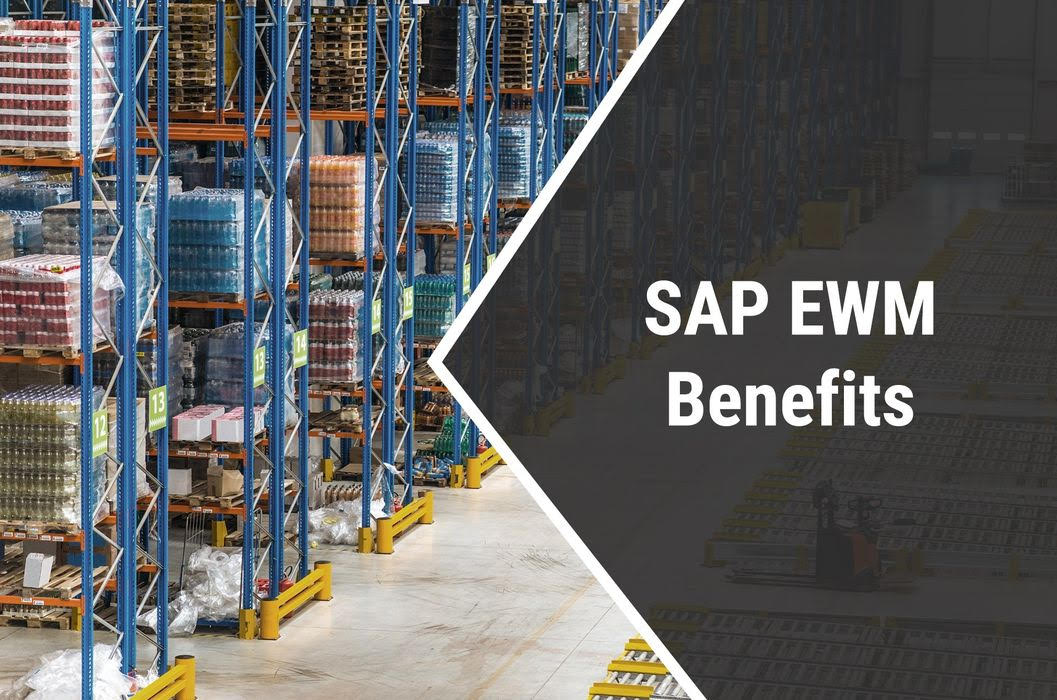 Results and Business Benefits
After the SAP EWM project implementation, the pharmaceutical company achieved all business goals:
Full traceability of raw materials and supplies;

Higher quality of warehouse operations;

100% compliance with GMP and FDA pharmaceutical standards;

Automation of manual material distribution and accounting processes.
Among the key business benefits from using SAP EWM are:
Up to 35%: increase in warehouse staff productivity;
Up to 15%: less time spent on material transfer order processing;
Up to 40%: fewer material movements within the warehouse;
Reducing warehouse costs;

Higher service speed achieved through the integration of SAP with external systems and devices;

Optimizing warehouse space utilization and material placement;

Getting up-to-date and comprehensive information about warehouse stocks.
As the pharmaceutical company moves forward towards the innovative future, the LeverX team is ready to guide their business all the way through digital transformation.