Principal LeverX Group features such as a client-oriented business approach, protection assurance, confidentiality, data security, and effective asset management are now formally documented.
LeverX Group has become ISO certified in quality management systems (ISO 9001:2015), information security (ISO/IEC 27001:2013), and asset management (ISO 55001:2014).
Certification domains are information systems analysis, design and software development.
What Are ISO 9001:2015, ISO/IEC 27001:2013, and ISO 55001:2014?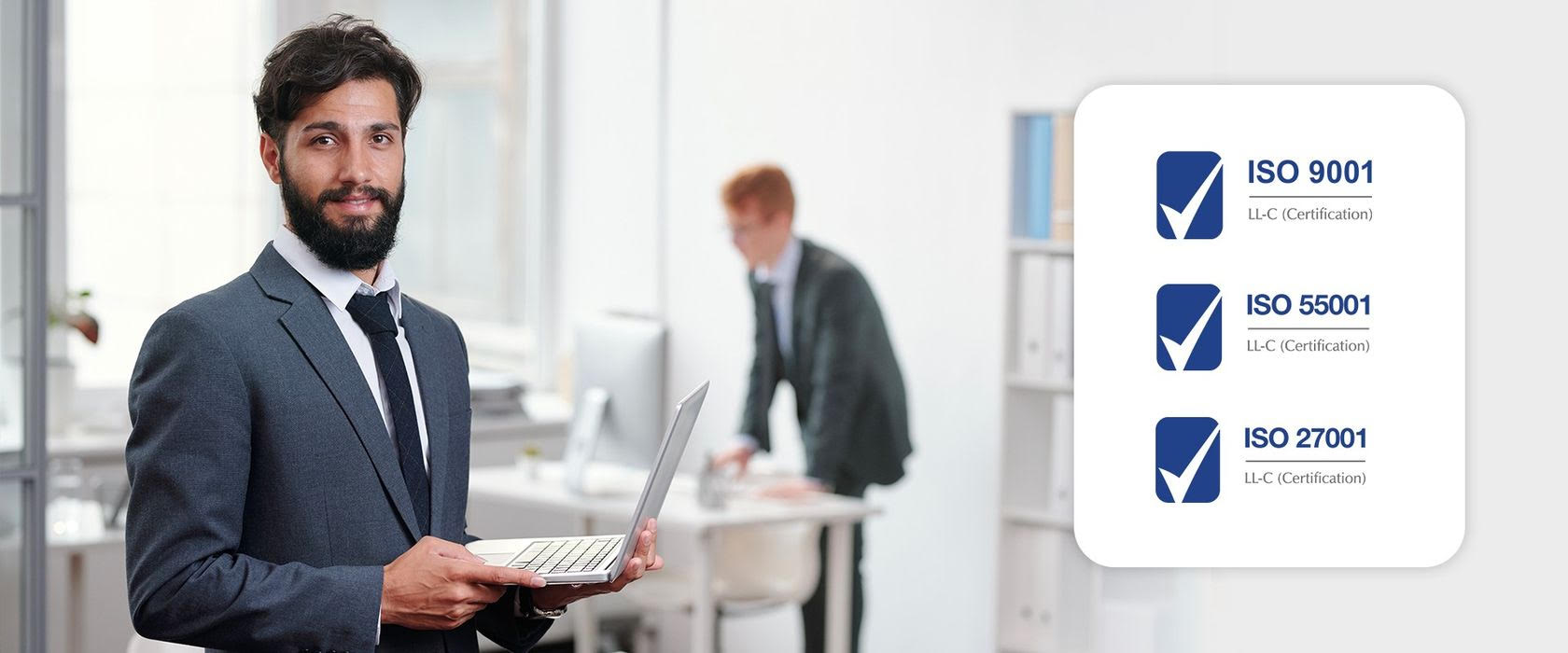 ISO 9001:2015 is the international quality management system standard.
The standard requires a high level of client-oriented approach, leadership involvement, process approach to management, and constant enhancement.
ISO/IEC 27001:2013 is the international information security standard.
Successful certification of information security management systems confirms that the company reliably protects all information resources and ensures the confidentiality, availability, and integrity of data.
ISO 55001:2014 is the international standard for asset management.
This ISO certification confirms clear and comprehensive activity aimed at ensuring business effectiveness throughout the asset lifecycle.
The ISO compliance audit at LeverX Group was conducted by LL-C Group, the leading Czech certification body and IAF member. Specialists from the LL-C Group examined all the essential documents of LeverX Group and the practical implementation of the processes required by the standards.
ISO Certification: Benefits of Being Audited
ISO 9001:2015, ISO/IEC 27001:2013, and ISO 55001:2014 are international, universally recognized standards that indicate the sustainable business development of the company and its well-managed processes.
The priority objective of LeverX Group is to ensure a successful, mutually beneficial long-term collaboration with customers.
Certification for ISO standards underwrites:
confidentiality and customers' data security;




management of reliable decision-making;




risk minimization and control;




compliance with legal and regulatory requirements;

the high reputation of LeverX Group in the market.