Written By Mike McManaman,
LeverX is known as a leader and trusted implementation partner in the world of SAP PLM, but over the last few years with the introduction of our IPS Workflow solution and other products, we are becoming known as a full service provider with expertise in getting your business processes into SAP.
Inevitably, when a customer integrates IPS into their landscape, they want to expand its use beyond just engineering. What we noticed is once a customer gets comfortable with building IPS workflows, they use our IPS Ticket functionality to bring in business processes across the organization.
With IPS Tickets, you can enable workflow for any standard SAP object, moving beyond engineering and into other parts of the business. Some example business processes where IPS can be utilized:
Manufacturing changes

Vender setup & approval

Procurement requests

Request for quote

Sales order release

Equipment master creation and release

HR Hire-to-Retire processes

Plant maintenance work requests

And many more
Why do you want to get your business processes into SAP? Here are a few reasons:
Real-time insights

See where you are in the process.

See who still has work to do.

See what work has been done in the past.

See where the bottlenecks are.
Process Guardrails

Ensures processes are repeatable and consistent.

Audit Trail

All your data and object history in one place.

Accountability

Know who has the work and what they must get done.
So now that we've told you about the benefits of IPS Tickets, let's give you a brief overview of the tool.
An IPS Ticket has a type. You can configure as many different ticket types as your business needs.
Ticket types drive what fields a user sees, the status network of the ticket, the types of SAP objects which can be added to the ticket, etc.
All IPS Tickets have a header. Here's an example: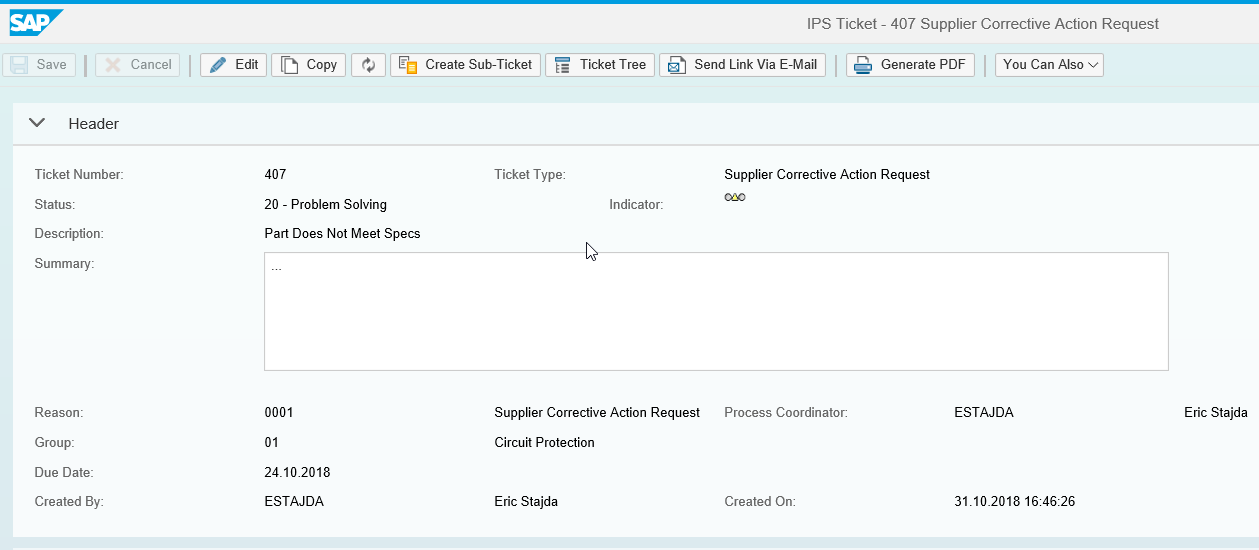 Header fields can be hidden, made mandatory, or added, but this is the first thing your users will see when creating a ticket. It's a place to fill in general information about the process.
Another important part of an IPS Ticket is the Objects section. You can add any number of SAP objects to an IPS Ticket. With some configuration, all standard SAP objects can be added to a ticket.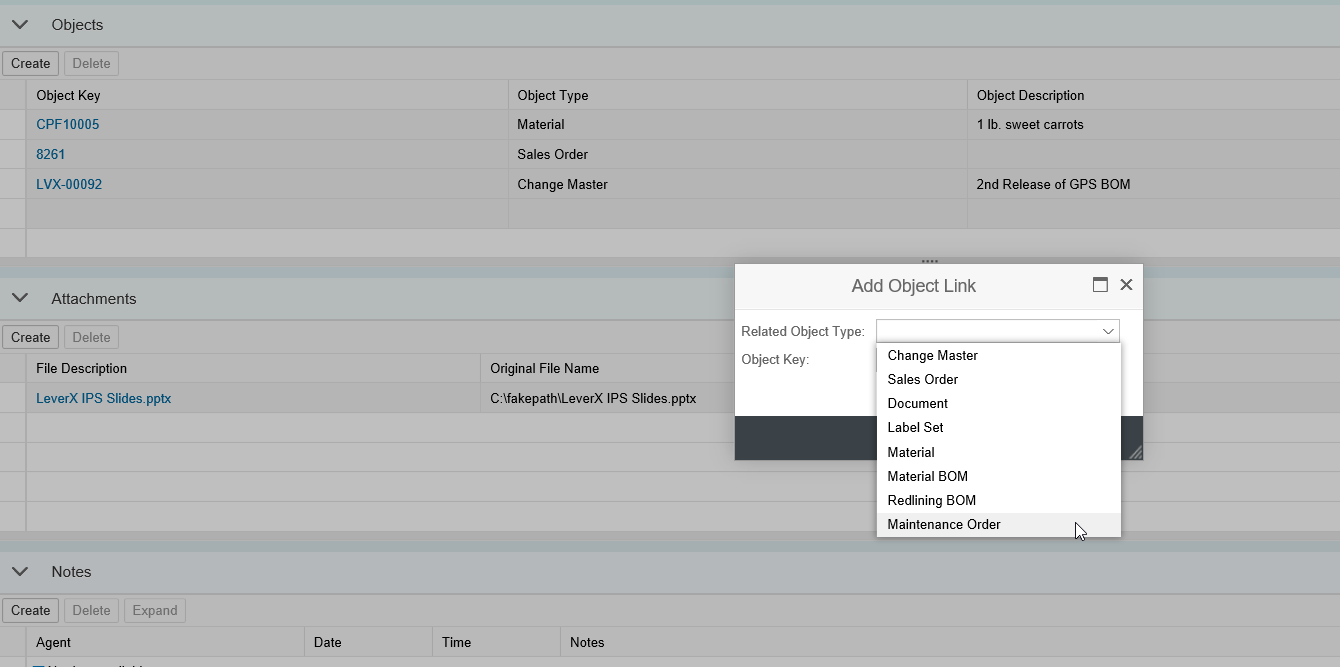 In the example above, you can see this IPS Ticket type allows for several SAP Objects. This is just a small portion of the allowed SAP objects.
There are additional sections including attachments, custom fields, and notes, but the star of the show is the Workflow section.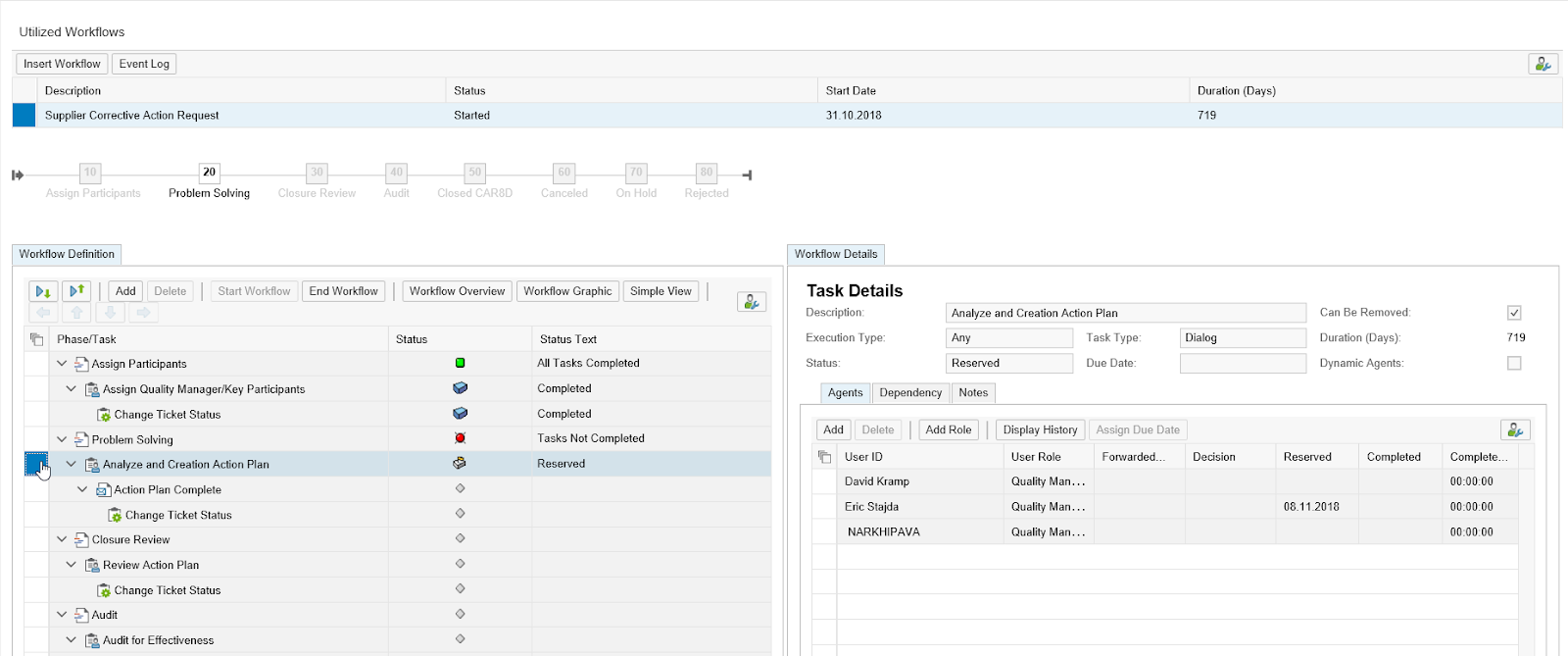 We have plenty of resources and videos about IPS Workflow on our website if you would like to find out more, but it's a flexible tool that is highly customizable and can be maintained by non-IT users. This is where you translate your business process into workflow.
We can help get you started and get your business processes into SAP.
Contact us at LeverX.com to get started.