Online vs Offline or Online + Offline?
In 2020, online events have become a common practice. But what about Design Thinking sessions with interactivity at their core?
How effective are online workshops as soon as their traditional offline format means collaborative activities of all the workshop participants, the solution generation process, and quick prototype creation? Offline is about colored stickers, sketches, paper notes, heated discussions, and face-to-face debates.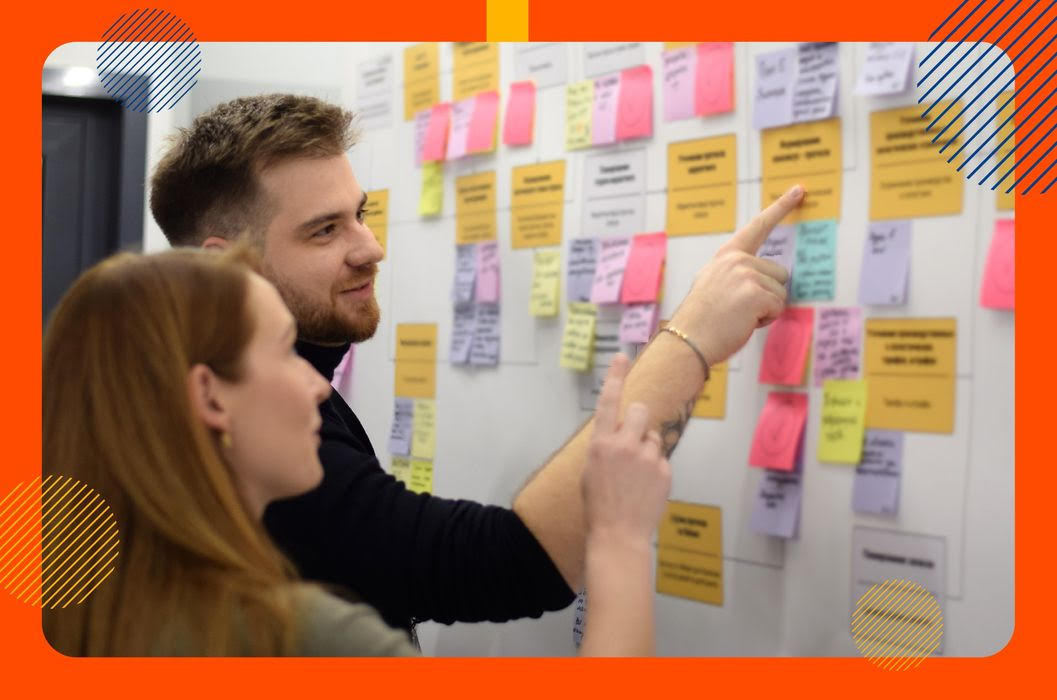 LeverX says 'yes' to online Design Thinking workshops. Today, we have many tools and services to enable the highest level of engagement and motivation, great facilitation, and all needed process stages.
While conducting online Design Thinking workshops at LeverX AppHaus, we use:
Miro and Mural — interactive dashboards for teamwork that allow saving, exporting, integrating, and accessing files or commenting content;
Jamboard — an interactive dashboard that facilitates team's productivity thanks to the support of different platforms;
Figma — an online service for creating interfaces and prototypes to foster collaborative activities in real time;
Invision and Marvel — tools for remote testing to allow evaluating the viability of prototypes in any country.
Online sessions do not contradict to offline workshops, while the combination of two lets the workshop organizers involve more people in the process and achieve its utmost productivity. Recently, LeverX provided the mix of online and offline activities during the hybrid workshop at LeverX AppHaus.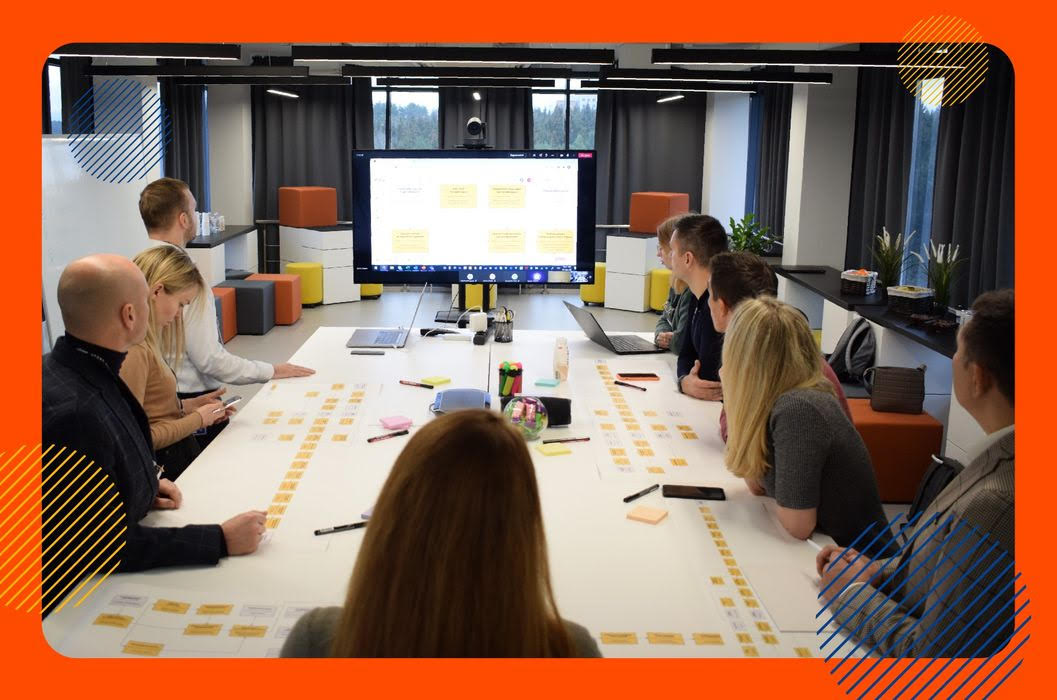 SAP, LeverX, and Customer Representatives Searching for the Best Business Solutions During the Design Thinking Workshop
The mediation workshop between the solution provider (SAP), customer representatives, and Design Thinking expert (LeverX) let all the participants look at the client's business processes from different angles, identify key problems, and check whether the SAP product would manage to cover all of them.
A part of the team from the SAP's and client's side joined the session remotely, while the other participants visited AppHaus, a creative space for conducting Design Thinking workshops.
Our task was to provide the highest possible interactivity and involve all the participants into the workshop activities. Both virtual and real interactive dashboards were the key to success.
While the AppHaus audience was looking for all business pain points, the workshop facilitators instantly added the announced info to Miro. The online team commented on each point and suggested their options on the fly. It seems that two parallel activities helped to increase the overall workshop efficiency.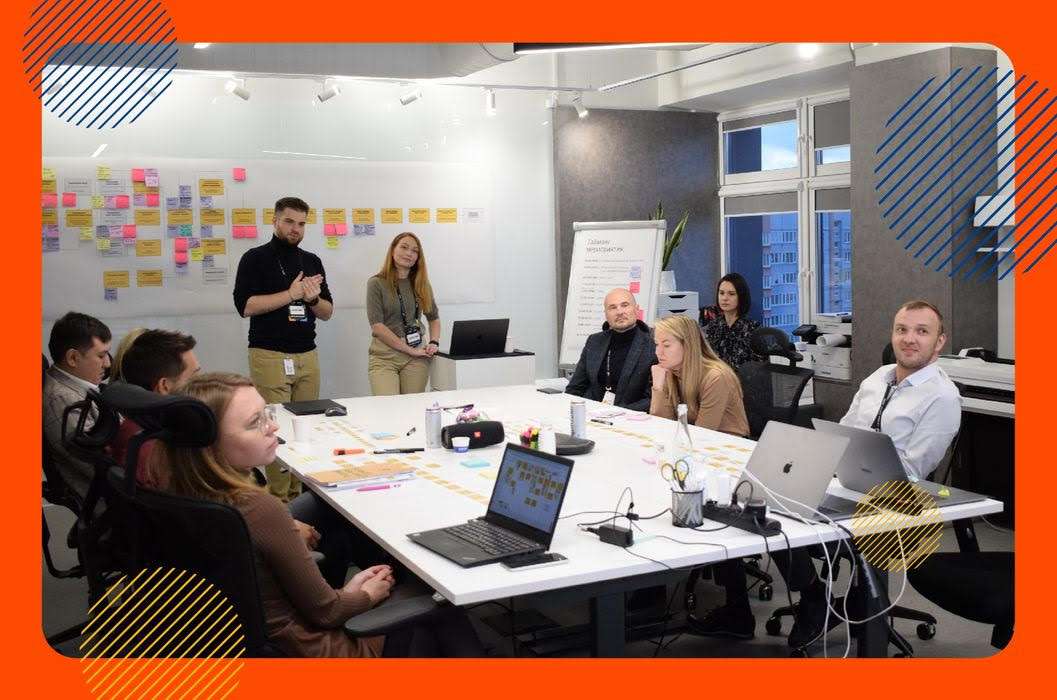 For a couple of hours, we managed to find about 30 pain points and make sure that the SAP solution is powerful enough to handle them all.
Design Thinking is a quality tool for finding real business problems and optimal solutions, and it's equally efficient during offline and online sessions. The key things here are skills and experience of workshop facilitators, a choice of right tools, and motivated teams.
Interested in how Design Thinking eliminates business problems? Contact us to discuss the best possible workshop option.