Gartner reported that 77% of retailers were going to use AI in their business operations by 2021. There's a wide range of areas where retailers can benefit from big data, ranging from demand forecasting to supply chain optimization. During 2020's COVID-19 outbreak, most retailers had to employ innovations in a hurry to stay competitive, but for those who had integrated them in the pre-pandemic period, it was easier to adapt to the new market realities.
Find out about the ways three large retail brands get value from big data, and how SAP solutions can help you make your data work for your business.
Amazon

Dynamic pricing
Amazon is widely-known for the dynamic pricing, and here's how it works. The company's big data platform assesses whether the customer intends to buy a product. For instance, when you check the same product position several times, you may see a different price next time. In 2018, Business Insider reported about Amazon changing product prices about 2.5 million times daily or every 10 minutes. To identify the pricing changing rate, they analyze different aspects such as a competitor's price or the amount available in the warehouse and then decide how much the product should cost. Fraud prevention
Amazon bans shoppers who return too many items. Based on the information about customers' shopping activity, Amazon takes advantage of big data analytics to detect suspicious returns. If such a customer is identified, the company would investigate the case further. In 2018, some of Amazon's customers reported getting banned due to their return activity.
Product recommendations
The Amazon company pays special attention to personalized product offering. To turn this sales strategy into practice, they integrated a recommendation-based system (RBS) in their e-commerce platform. Based on historical data about customers' purchases, Amazon predicts what they would buy next time and recommends products they may be interested in. For example, you always buy toothpaste, so the platform may suggest you purchase complementary goods such as a toothbrush and dental floss. And the company goes further with this strategy. Amazon patented the Anticipatory Shipping Model used to predict what products a customer would buy so it can be shipped to the warehouse in advance.
Starbucks

Location analytics
The Starbucks company reconsidered their location analytics strategy to eliminate the risks associated with the expansion to new regions. As early as 2013, they applied a new data-driven approach to opening a new store.
They applied an AI-enabled real estate planning system that helped them enter new locations at a disciplined pace, minimizing the risks of lower sales and brand fatigue. Equipped with the location analytics, Starbucks has access to insights for a target market and identifies the economic feasibility of opening a new store in the location.
Developing insight-driven products
Another Starbucks' big data strategy is related to using big data for developing new products. The insights they get from analyzing purchasing habits help them generate new products and ideas for selling them. For example, over a 15-year period, the company introduced a range of pumpkin-inspired drinks. Another significant example is Starbucks' launch of selling products at supermarkets for customers to make coffee at home. Based on the in-store analytics, the firm identified the product to target home coffee drinkers.
Dynamic menu
Starbucks uses big data to refine their offerings and adjust them based on customer's preferences, location, and time. Still, it's hard enough to update offerings on a regular basis if they are printed on paper menus, and blackboards remain trendy for retailers. Still, Starbucks has the answer to the challenge: the company rolled out digital signage to display menus in store. The solution allows them to change offerings almost everywhere with no additional costs.
Ikea

Smart demand forecasting
Recently Ikea has developed an intelligent demand planning tool ''Demand Sensing'' rolled out in Norway. The predictions are based on statistical data about sales. For example, they may combine the data about sales and demand patterns within the last few years with other influencing factors to forecast the number of items they will need to satisfy the demand in the coming period. The system can also recognize the increase in in-store visits during holidays or when people get salaries. What makes Demand Sensing valuable for Ikea is that it's focused on regional forecasting.
Personalized, real-time recommendations
Ikea applies various types of recommendations across different channels such as recommendations in the shopping basket, content recommendations editorial sections, etc. The company also uses AI-based recommendation models like ''Recommended for you'', ''Frequently bought together'', and others to boost conversions and optimize the customer journey. In collaboration with Google, the Ikea company accelerated the adoption of the model and reached valuable results, including an increase in the number of relevant recommendations displayed on a page as well as an improvement in conversion rates and average order value.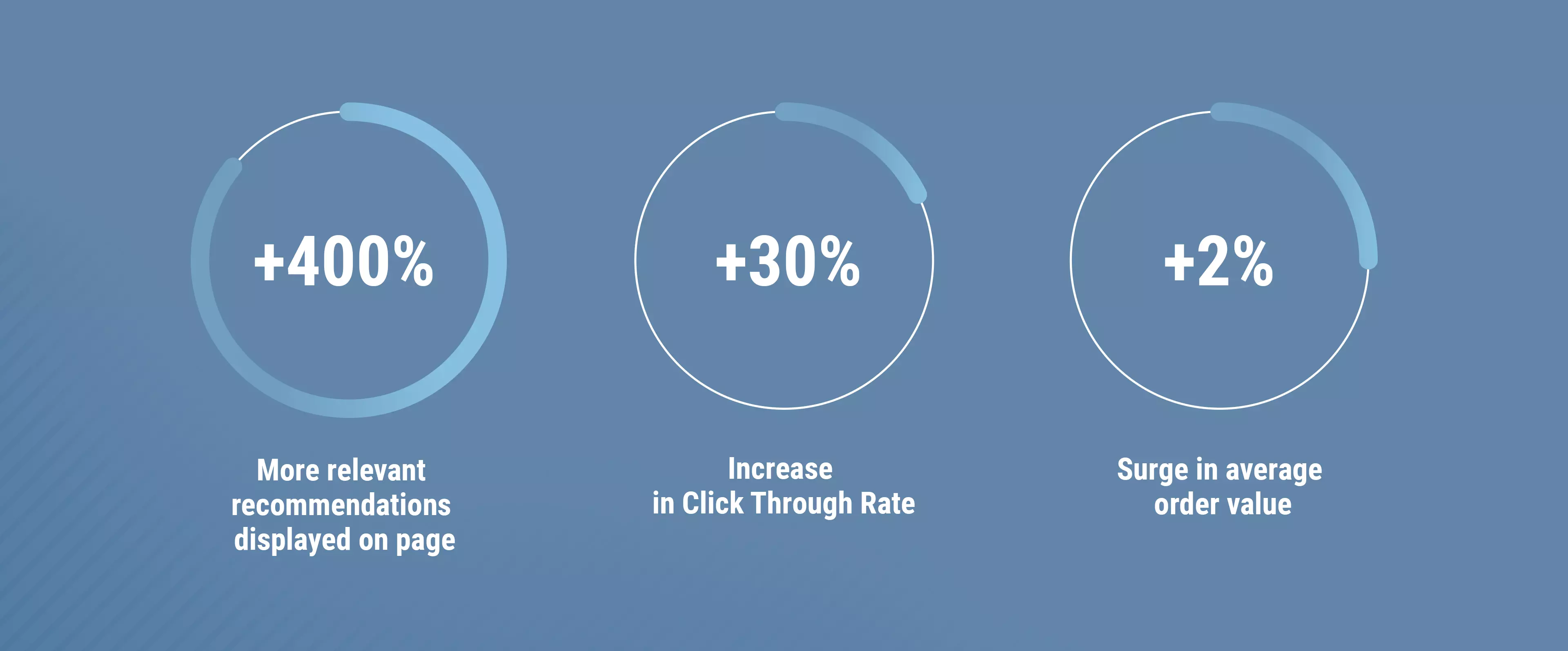 AR-based shopping experience
When customers choose furniture, they often doubt if it matches the rest of the room. To enhance the customer furniture shopping experience, Ikea uses image recognition and AR on their mobile catalog. With Ikea Place, customers can virtually place the furniture in their room and check if they need to add more changes and purchase other items like textile, tables, or lamps, etc.
So, what do all these companies have in common? The efficiency of big data is based on the data storage capacities and analytics systems integrated into business processes. What's your Reply to the world retail leaders?
SAP HANA and SAP Analytics Cloud to Address the Data-To-Value Challenge
To make the most of big data, an intelligent enterprise requires a database that helps identify patterns in raw data and unleash the data's potential for better business performance. SAP HANA offers the innovative data management foundation for SAP solutions, including SAP Analytics Cloud that enables real-time, intelligent decision-making. With SAP HANA, enterprises can handle large volumes of data efficiently. Being available in the cloud environment, data management is getting more cost-effective and easy-to-maintain for organizations. Implementing SAP HANA with SAP Analytics Cloud will be a winning combination for those companies that start a transition into an intelligent enterprise. According to the BI & Analytics Survey 21, SAP Analytics Cloud achieved no less than 19 top rankings and 21 leading positions against its competitors.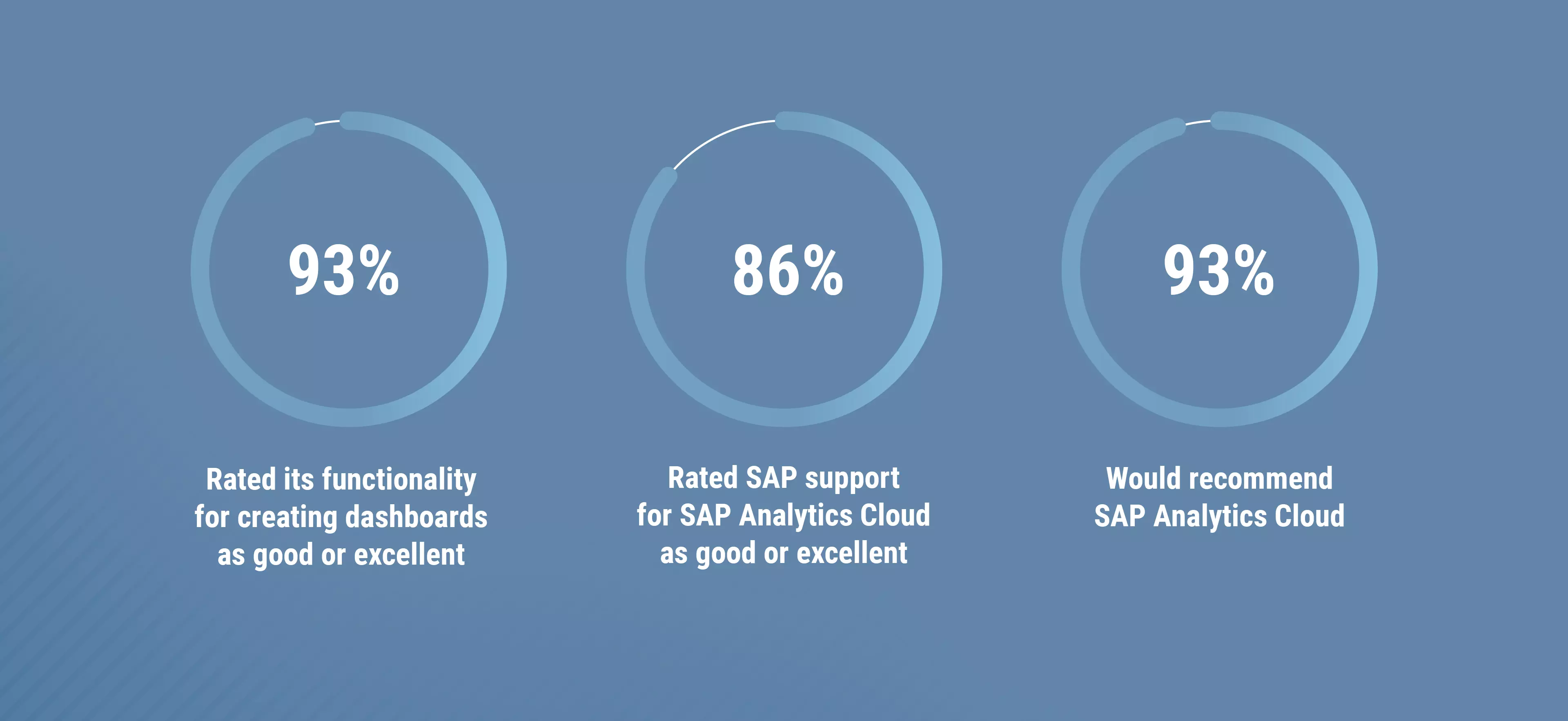 As a trusted SAP partner, LeverX has the professional expertise in consulting on SAP solutions as well as implementing, integrating, and customizing them to meet the client's business goals. Contact LeverX to book a free consultation and our SAP consultants will dive deep in your business to identify how SAP HANA and SAP Analytics Cloud can unlock the potential of your big data.