What is PP/DS?
Production Planning and Detailed Scheduling (PP/DS) is the production planning component of SAP Advanced Planning and Optimization (SAP APO).
PP/DS provides a set of functions related to internal production planning, external procurement planning, and production resource scheduling. It's targeted at generating procurement proposals that fully meet all product requirements and improving scheduling processes for resources.

Join Our Webinar to Know More About SAP S/4HANA PP/DS and Its Advantages
What are the benefits of PP/DS for production planning and detailed scheduling? How does PP/DS work and which advanced features does it provide to supply chain specialists?
These and other questions will be highlighted by our PP/DS experts during the webinar on the topic "Production Planning and Detailed Scheduling (PP/DS)."
All those who want to learn about the main functional assumptions and differences in the planning rules and capabilities resulting from the launch of PP/DS are welcome to find the answer to their questions and see the solution demonstration.
Webinar Schedule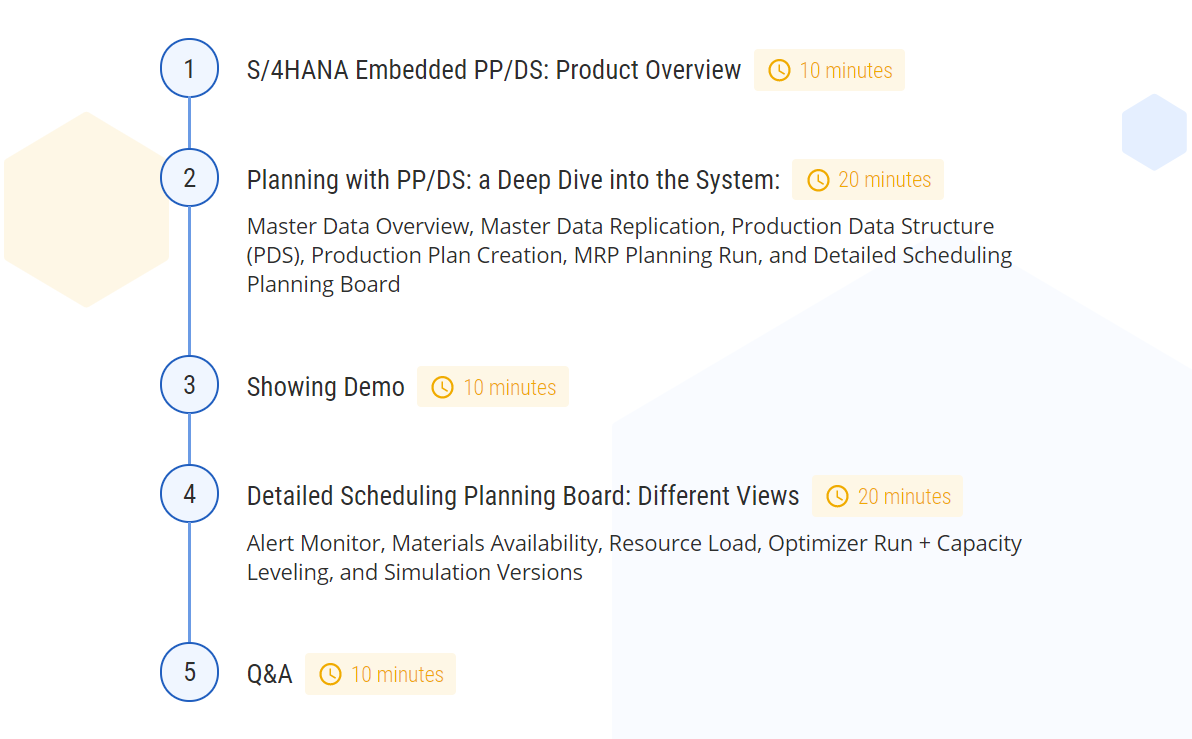 Registration
Please, fill out the short form below and join our webinar on December 10, at 10:00 (GMT+2).