We believe that in the coming years, eco-movement will become a habit for everyone. And our task now is to bring this time closer.

#leverxpeople can already boast of their eco-activity since eco-marathons, eco-challenges, and eco-actions have long been an integral part of our corporate life!


Eco-marathon at LeverX Group
The eco-marathon helped us to immerse ourselves even more in the issues of the environment. The main goal of the Eco-marathon is education. We talk about why it is important to take care of nature, share useful habits that will help preserve the planet, and the employees themselves decide which eco-tips to follow every day.
We are honored that our company employees are joining the ranks of those who are not indifferent to environmental problems. A rich calendar of our corporate eco-events proves it. Over the past months, we have been sharing our eco-habits with our colleagues, picking up garbage within an exciting eco-race, and participating in a real eco-challenge!

According to the organizers of eco- events, the prospects for eco-movement in LeverX Group are the most optimistic! Employees not only actively participate in the events but also get their relatives, friends, and even young children involved, too. It's great: they are encouraging more and more people to eco-habits. Our #leverxpeople contribute to the ''ecological today'' to shape the ''ecological future''!
We've discovered that many of our company employees aren't amateurs in environmental issues. Some colleagues who have been following eco-rules for over one year were happy to share their habits. They told us about useful hacks, for example, how the way any package sounds determines if it's recyclable. Keep on reading to make sure it's easy to become eco-friendly.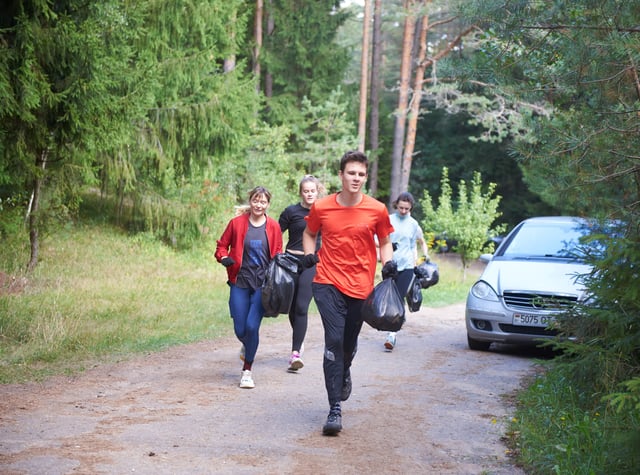 ECOlogy = ECOnomy
Natalia Rubakhova: Since childhood, I have been immersed in nature and ecology issues. Without any doubt, it influenced my attitude to the environment. The "Center for Environmental Solutions" project and the ecoidea.by blog influenced much. The exhibition taught me sorting through garbage is just a drop in the bucket of solving environmental problems.
The most important task is to support the reduction of production volumes. I buy eggs only in paper packaging, no matter how much they cost, and I check yogurt packages for sound. Yes, yes! Did you know that harmful polystyrene (marker PS 6) crunches a lot, unlike other containers that can be recycled (PET 1, PP 5)?
In our family, we sort garbage into paper, plastic, glass, metal, batteries, blisters, medicines, and organics items. We do not buy anything superfluous in the store (toys, holiday decorations, trinkets, household goods). We use only proven laundry detergent powder and cleaning supplies — not just with ECO labeling, but we track certification and levels of contamination. And we also harp on that and tell our relatives and friends about our habits.
Irina Pekur: All electrical appliances in my house have energy efficiency class A+ or A++. It reduces the overall power consumption and hence the use of natural resources.
I have resource-saving faucets installed in the kitchen and bathroom (they already have a built-in aerator). The aerator mixes the water flow with the airstream, so the water jet becomes airier and well-sprayed. It saves water consumption by 20-30%.
I also have the convenient reusable items that allow me not to buy disposable plastic stuff (water bottle, thermos, thermal mug, lunch box, folding knife (with fork and spoon), folding glass, shopper). These things have been replacing disposable tableware for me for many years.
I always plan the loading of the washing machine and the dishwasher. In most cases, I start the washing cycle only after reaching the optimal load (close to the maximum possible).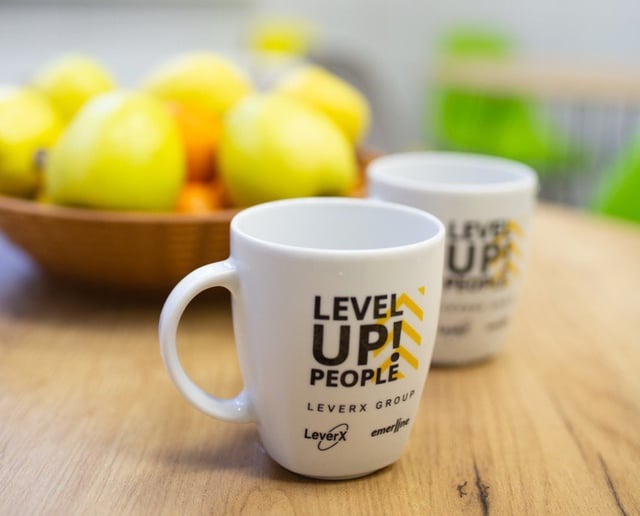 Plogging: a Sport with Care for Nature
It's not our garbage, but it's our planet!
Plogging is an eco-race that combines two modern trends: a healthy lifestyle and concern for the environment. The term comes from the words jogging and plocka upp (Swedish: picking up).
This type of eco-activity appeared in Sweden and is famous for its ideas for maintaining ecology and environmental protection. It's getting popular around the world, and we decided to join this movement. Last summer, we armed with garbage bags, went for a run through the woods in search of littered plastic bottles and other types of garbage.
As a result, we collected 114 kilos of garbage, which was immediately sent for recycling.
34 kg, glass and metal;
17.5 kg, plastic;
62.5 kg - general waste.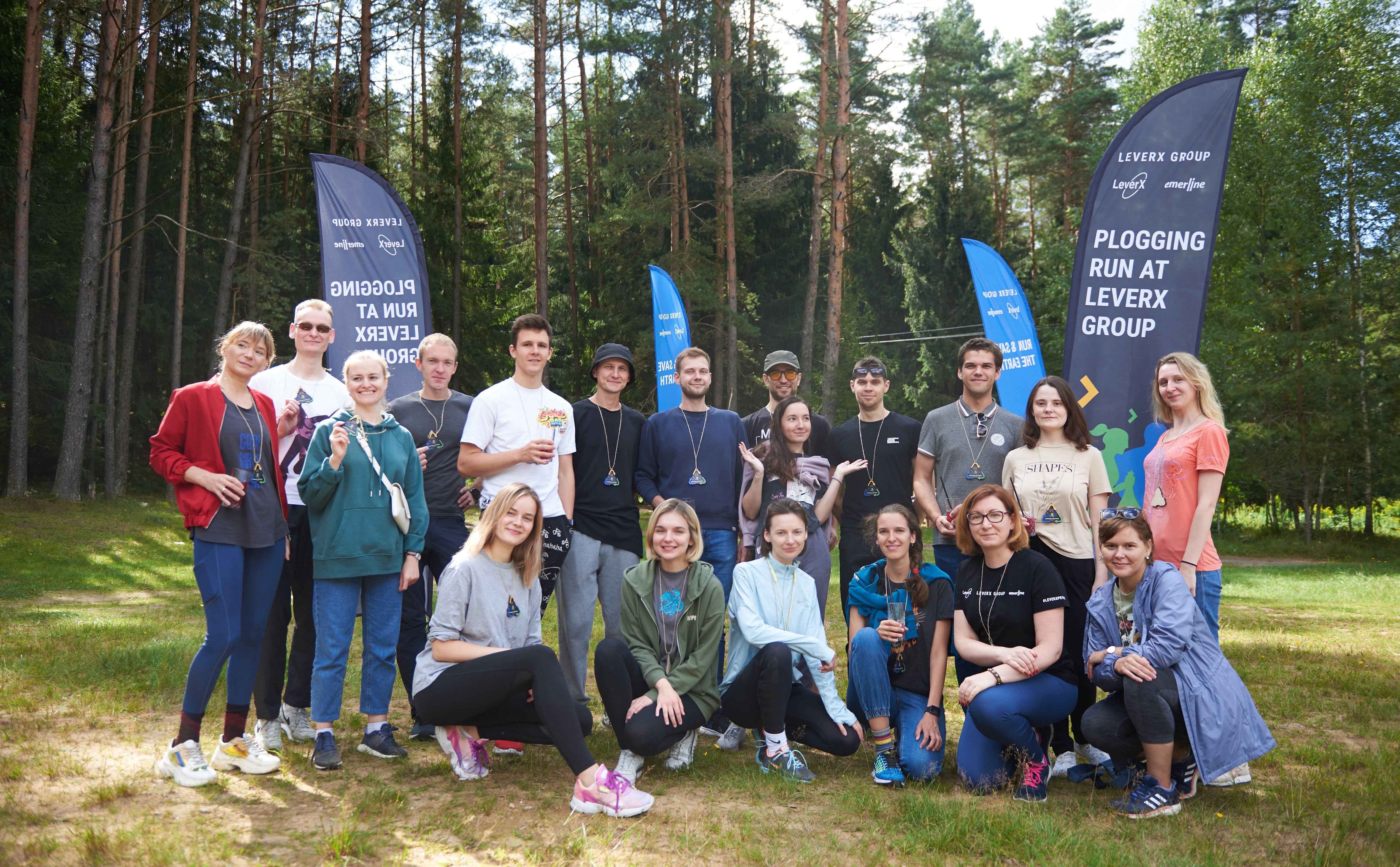 We asked the participants of the race about their impressions.

Maria Bulka: I liked the plogging race. Firstly, the location was awesome - a very beautiful forest not far from city.
Secondly, the plogging organizers, like LeverX Group, are very passionate about their work and love what they do. They made a perfect match, and the result was a cool event.
I am very happy about the eco-activities held in our company. It is much easier to solve any problem together, in the company of like-minded people. And LeverX Group is just such a company with a very active eco-movement!
Olga Bosak: I have only positive impressions about plogging! Running and taking care of the environment are two of my long-standing hobbies. I wanted to participate in the plogging race, followed by the announcements of the Plogging Belarus community, but I still could not join their runs. The eco-race encouraged me to fulfill my plans.
I had a perfect morning! I enjoyed everything, including the location, people, weather, and useful activities. I was glad to join the initiative, and I am grateful to the company for this opportunity.
I am even surprised that our company is so passionate about eco-movement. Many events and activities are devoted to this topic. Five years ago, new habits appeared in my life - sorting garbage, reading compositions, saving energy, consuming less. Being eco-friendly, I support the "green" campaign in our company. So, I try to participate in such initiatives.
I see more and more people and companies coming to the idea that it is necessary to reduce their negative impact on the environment. LeverX Group's contribution is crucial, so I hope the company will continue to develop this initiative.
We carried out plogging for the first time. But we know that we will meet at an exciting race more than once!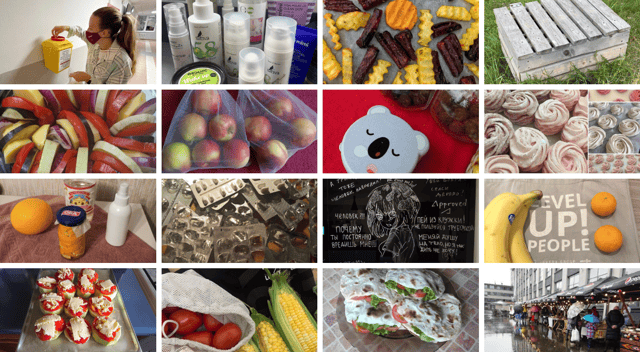 Eco-Challenge: Keep the Earth Clean
Knowledge of environmental issues is necessary for everyone! To realize the consequences of your actions for nature and humans, you need to clearly understand how you can reduce the negative impact on our planet. So, our company organized a large-scale eco-challenge.
It started on September 13 and lasted for a whole week. For seven days, the participants of the eco-challenge received useful information, completed tasks, and shared their progress. Our eco-activists had to do all sorts of things: they sorted out make-up bags, reviewed the contents of the first-aid kit, and practiced conscious consumption.
It helped us to contribute to improving the state of the environment.
We asked the participants about the insights they had learned and whether they would use eco-friendly life hacks daily:
Anastasia Zizeko: I liked the challenge! New information began to enlighten me from the very first day. Our first task was to analyze cosmetics, household hygiene, and cleaning products. This task completely changed my understanding of what I use, what means I choose, and whether they are safe for me and the environment.
The task with a film/podcast on the ecology-related topic was very inspiring. I learned new information resources on this topic for myself. I had a good time watching a movie (in my case, Ptushkin's episode about Sweden). I learned a lot of new things and was inspired to move further in the direction of ecology.
I am very grateful for the information about new places to recycle expired medicines, unnecessary things, plastic, and books.
I also liked preparing a dish from seasonal products. I've been meaning to cook something delicious (just like that, I would hardly have allocated time for this). On top of that, the chat helped us exchange recipes. I use them with pleasure now:)
Thank you so much for such an event. It broke the daily routine, gave new knowledge, and inspired us for great eco-achievements!
Yulia Grasevich: I joined LeverX Group recently, and it was a pleasant discovery for me that the company and colleagues share my values of caring for nature: the collection of bottle caps is organized here, there is a "bag full of plastic bags" in the kitchen, various eco-actions and educational lectures are held.
I signed up for the eco-challenge with pleasure. Previously, I had already introduced some eco-habits into my life. Over time, I wanted to increase them. I expected to get new information from the challenge and add a few more useful habits. In the end, I got even more.
Throughout the week, we were guided by an experienced mentor. We discussed new things every day. We also got practical advice on applying the knowledge gained in daily life. We shared discoveries, impressions, and experiences about the work done and supported each other.
By the end of the challenge, I realized that we can contribute to nature protection, even with a small step!
The adoption of new eco-values is an crucial step towards an ecological future!